If you are looking for some sites like Craigslist, we have you covered. In the history of the internet, Craigslist is one of the names that pop up because it is the most popular classified advertisement website. Launched around 21 years ago, it was available for U.S. cities, and as of 2012, it has expanded to over 700 cities in 70 countries.
Many people around the world post ads in various categories, mostly for buying or selling stuff and posting job advertisements. Over the years, Craigslist has faced a lot of controversies and negative remarks, there have been a lot of sites like Craigslist, but nonetheless, it is still a very popular website for posting classified ads.
10 Sites like Craigslist for Posting Classified Ads
Adpost is one of the oldest sites like Craigslist in this list for posting classified ads. Its simple region-based options are good for finding ads in your relevant country or city. The website is easy to use as well since every choice is clear and easy to navigate. While the website is easy to use, it has not been maintained very well over the years, but that should not be a big problem since it does what it's supposed to do very well. Adpost.com is very popular in Asia, mostly in India and South-East Asia. The most popular ad postings on it are usually for vehicles, real estate, and rentals. Sellers can buy ad placements as well as promote their ads for a fee.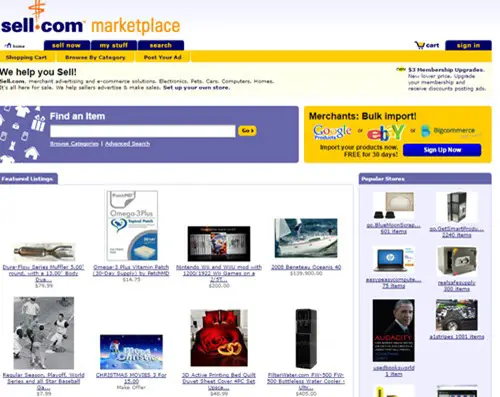 Sell.com was founded in 1999, and it has a fundamental interface that is easy to understand and operate. Mostly popular in the United States, Sell.com primarily focuses on ads first and local area listings second. You can enter your ZIP code to show items available near you. You can "make an offer" on any item you want to buy to negotiate the price with the seller, and you can also add an item to your cart and pay through PayPal, cash or money order depending on what you have negotiated with the buyer. If you are a seller and you want to sell a large number of items, you can subscribe to Sell.com's different packages where your ads can be placed at the top of searches and get highlighted depending on which subscription you have bought.
Booko is another site like Craigslist with easy navigation and location-based listing. It helps you to find buyers and sellers near you based on the area. The site mainly helps to connect the buyers and sellers around the same place for better bargain options and reduce the running time around the town for selling and buying. As a seller, they can upload more information about themselves, kind of bio of the seller, which helps the buyers to get confidence on the seller and bookoo website. If you can find good deals near your area through bookoo, it is going to be fun.

It is similar to International Craigslist; it works globally. You will find the popular categories on the home page itself to start your product hunting. Easy search field available to spot the product you want. Posting an ad as a seller is free, and you need to register first to do that.  Other than the marketplace, it also has "Business Center," "Job Center" and "Community Center" to make this site one of the powerful and best alternate for Craigslist. It has an excellent filtering system to reduce the results and match your criteria.
OfferUp, one of the newest sites on this list and it is designed to look like a new website. It is straightforward to use and can be integrated with your social media accounts. You can browse and post ads in various categories for free. Posting ads is also very easy; you only need to take a good picture along with a small description. You can contact a seller through messaging them, or you can make an offer. OfferUp can be looked at as a mixture of Craigslist and Olx. If you have done a deal with any seller, you can meet at any place and carry out your business. OfferUp uses Google Maps extensively, so when you open the website, it already knows which city you are in and shows you relevant ads. Even when you are posting, it knows which city you are in, and it posts it under the appropriate city. OfferUp also has apps for Android and iOS.

Geebo is another alternative website that has been around for a long time. Where Craigslist didn't update their interface, Geebo has remained the same as before. Still, they have updated the graphics and made their website compatible with newer devices like smartphones and larger computer monitors. The goal of Geebo is to create a community built by people so that it becomes a "neighbors helping neighbors" community, as their website states, to create a more welcoming environment. That means Geebo is also committed to the safety and privacy of the people that post ads and the people that buy from the sellers on Geebo.
Oodle combines Facebook with classified ad posting. According to their website "Using the power of social media, Oodle is reinventing online classifieds". Posting classified ads on Oodle is very similar to posting on Facebook. You can use your Facebook account to log in to Oodle, your profile picture and name will be the same as Facebook, or you can make a different account. Each classified ad in Oodle is a lot similar to a Facebook; you can like, comment or share an advertisement as well as contact the seller through messaging. Oodle is very popular for posting job and recruitment, property classifieds and advertisements for pets adoption.
ClassifiedsGiant is a similar site to Craigslist, and you won't feel a lot of difference when you visit the site. ClassifiedsGiant has only been for around for 8 years, but it has gained popularity enough in these years. You can browse many categories just like in Craigslist and also post your ads free for 30 days or for longer times on a paid subscription. The interface of ClassifiedsGiant is very clean and is only focused on the ads that are placed on their website and no ads from other websites. ClassifiedsGiant makes sure each ad placed on its website is legitimate so that the people browsing the ads won't waste their time. ClassifiedsGiant is growing rapidly and is very popular for posting job or recruitment-related ads.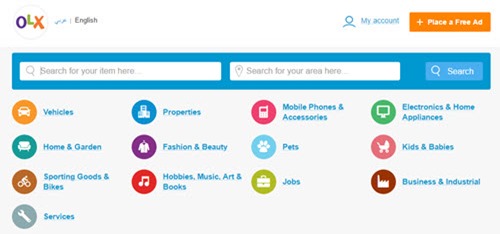 Olx is a viral site for posting classified ads, and it is available around the world. Olx is straightforward to use website where you can post your ads in many categories ranging from cars to bikes, from books to clothing and from services to property. Making an account and posting an ad is free and just like other websites, you can add pictures and descriptions for whatever you are selling. Olx has a messaging feature where you can send messages to a buyer or seller. The seller can add their phone number to their ad. Unlike eBay, the buying and selling parties need to meet in order to carry out their deals. Olx also has apps for Android, iOS and Windows Phone.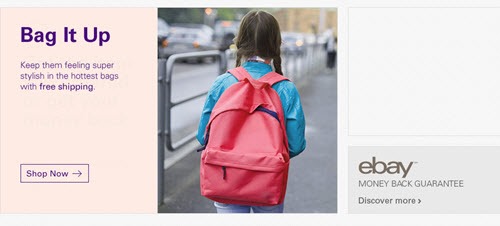 eBay is one of the most popular alternative sites for Craigslist which has evolved into an e-commerce platform. eBay has been around for a long time, and it is most popular because people can pay and receive payments through PayPal. Another feature that eBay has is that you can auction off whatever you want to sell as well as bid on items you want to buy or you are interested in, but now you can also buy and sell items at a fixed price. You can contact any seller and even negotiate the price on some items. Individual businesses can use eBay as their e-commerce platform for selling their products.
These were 10 sites like Craigslist to post and view ads about cars, jobs, pets, and apartments in the year 2022. Classified ads have been around for ages. The small ads in newspapers, magazines and comic books were the first to let people post their ads through agents before the internet.
Now there are a lot of websites that can work as the best alternative for Craigslist that is freely available, and you can post your ads for something you are selling or for any job that you require or if you are buying something. This list includes the most popular sites with those ranging from the most popular eBay to sites like OfferUp which cater to local buyers and sellers.