Apple's uber-popular messaging platform iMessage is indeed a feature-packed instant messaging service that prevents loyal Apple fans from switching to Android.
However, certain iMessage features bewilder iPhone users and beg for an explanation. So, in this article, we will go in-depth into one of the most sought questions about Apple's iMessage platform – Will iMessage say "Delivered" if the recipient's iPhone is off or out of service? Let's find out!
Will iMessage Say "Delivered" if the Recipient's Phone is Off?
To understand the situation, picture this: You are having a conversation with your friend on iMessage, and both have iPhones. So, the text bubbles of the conversation will be blue, and you both will receive "Delivered" tags and read receipts for each of the messages in the conversation.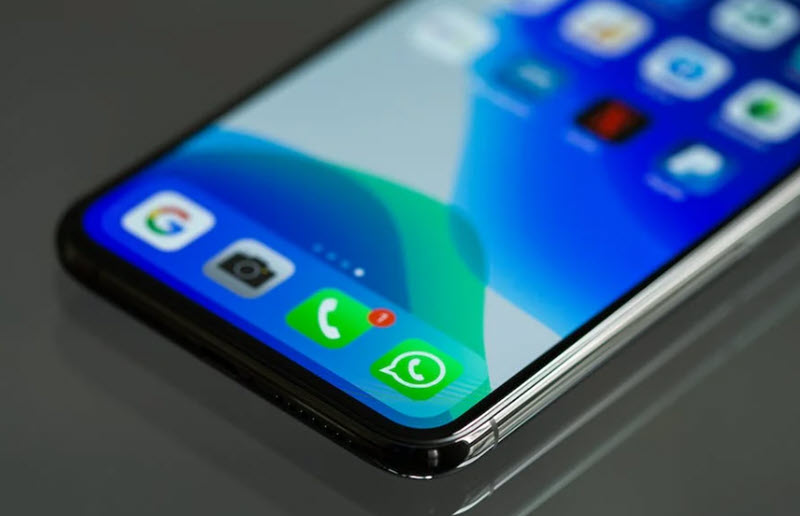 However, amidst the intriguing conversation, your friend suddenly stops responding, and your messages stop receiving the "Delivered" prompts. So, what happened here? Let's take a closer look.
Requirements for iMessage
Before we move on to the details, you must first understand the basic requirements of iMessage and how it differs from the standard SMS service.
For iMessage to work, you and your recipient need Apple devices, be it an iPhone, iPad, or a MacBook, that supports iMessage, an active internet connection, and the option for iMessage should be enabled for both the sender and the receiver devices.
Although iPhones support SMS messaging, you will miss out on many features like sending voice notes or receiving read or delivery receipts for messages if you use SMS over iMessage. Also, your text bubbles for SMS would be green instead of blue, which you might think is not a big deal but believe me, for some people, it is a huge deal!
The Secret of the iMessage "Delivered" Receipt.
Now, coming to the question of whether iMessage says "Delivered" receipts for messages that have been sent to a recipient whose iPhone is turned off.
The general answer would be no; iMessage will not say the "Delivered" prompt for messages sent to turned-off iPhones or out-of-network-area iPhones. However, there are specific scenarios where iMessage will say "Delivered" even if the recipient's phone is turned off.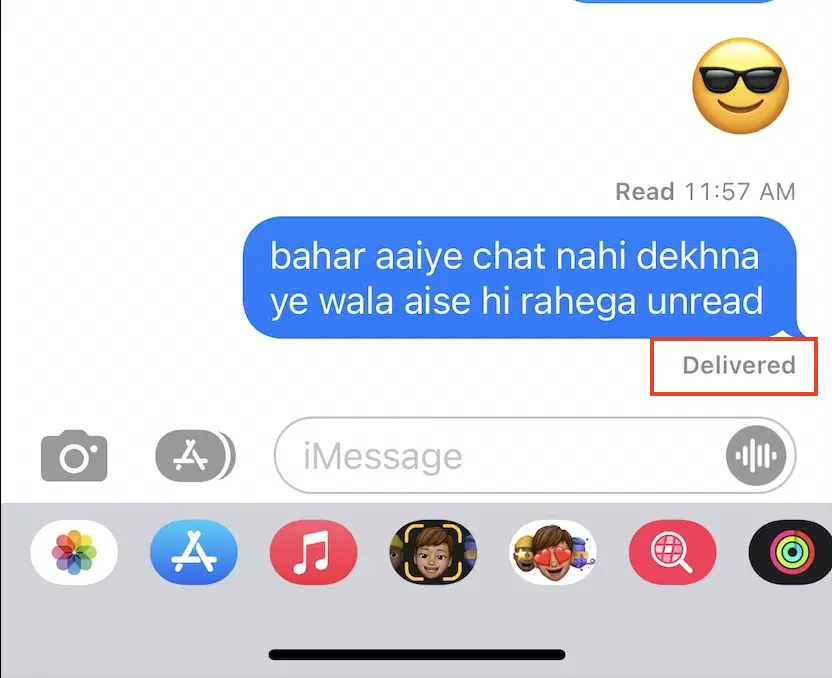 For instance, if your friend from the earlier thought experiment had iMessage enabled on their other Apple devices such as iPad, MacBook, or Apple Watch, your iMessage texts would have been delivered even if their iPhone turned off during your conversation. In that case, you would have seen the "Delivered" receipt (screenshot below) for the messages delivered to the recipient's other iMessage-enabled devices.
However, suppose the recipient does not have iMessage enabled on other Apple devices, and their iPhone turns off. In that case, your sent messages will appear without "Delivered" receipts until the recipient's phone comes back online.
The iMessage servers will keep your undelivered messages for up to 30 days to try for re-delivery.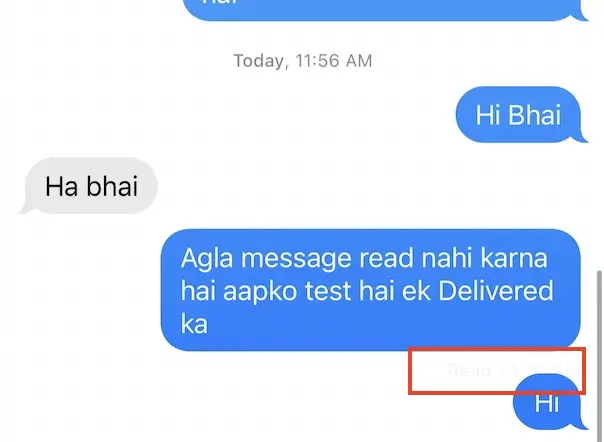 You May Ask:
How do I enable iMessage on my iPhone?
To enable iMessage on your iPhone, you need to turn on the toggle of "iMessage" in the Messages Settings of your iPhone.
Why is my iMessage delivered but not read?
Your iMessage text will say "Read" along with a time-stamp only when the recipient opens their Messages app and opens your chat.
Does iMessage say "Delivered" if the recipient blocks me?
No, iMessage will not say "Delivered" if the recipient blocks you, as the message will not be delivered to them.
Need to know some cool iMessage tricks? Watch the below video!
So, to conclude this query, we'd say that iMessage does not say "Delivered" if the recipient's phone is off. Nonetheless, if the recipient does have iMessage enabled on any other Apple devices and the message gets successfully delivered to them, iMessage will show the delivery receipt.