Before purchasing an expensive pair of wireless earphones like the AirPods, a very reasonable and frequent inquiry is: How far can they be from your phone? And you might find the results to be highly intriguing. Let's find out if the AirPods range is worth the money it costs.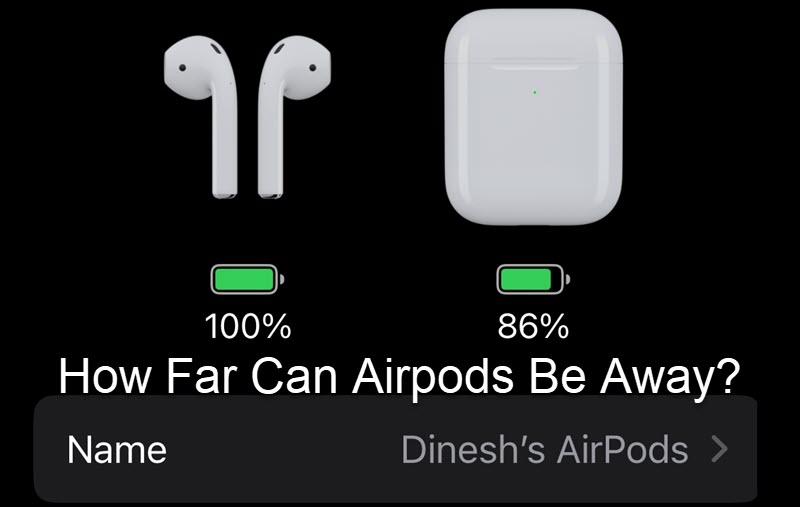 Optimal Range Vs. Maximum Range of AirPods
There are a few key differences between the optimal range and maximum range of an Airpod.
The Optimal Range is the ideal sweet spot where your Airpods will stay snug and secure while providing the best sound quality. If you find yourself outside the optimal range, you may notice a decrease in sound quality, and your connection may become less stable.
The maximum range, on the other hand, is the absolute limit to how far away from your sound source your Airpods can be and still stay connected.
The optimal range is, of course, shorter than the maximum range.
Related: How to find the dead Airpods
How Far Can Airpods Be Away From Phone? The Range
The range of any wireless earphone is a crucial component. It makes sense that you would want to know how far the Airpods can be away from the phone before purchasing one. Unexpectedly, Apple doesn't officially disclose the range of the AirPods.
The AirPod range typically alters between 30 and 60 feet (10 and 18 meters), according to user experience. This is taking obstacles and interference into account. This range is the Optimal Range of the AirPods. It indicates you can walk around your home and even leave your phone upstairs.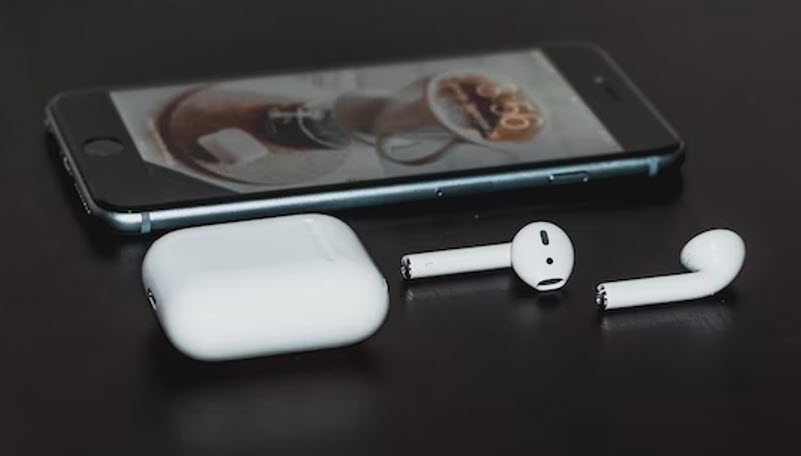 However, in an open area, this distance may potentially go up to 140 feet. You can count this as the maximum range of the AirPods.
It's simple to understand why this item is expensive. In addition to its other capabilities, it can cover a wide area. You should note that this range could change if the newer generation of AirPods becomes available. However, the above range is more or less correct for all models.
If you're looking for the best sound quality and most stable connection, keep your AirPods within the Optimal Range(30 to 60 feet) from your iPhone. And, if you're looking to push the limits and see how far you can take your AirPods with you, go ahead and test out the Maximum Range.
Remember, the further you are from your audio source, the more likely you'll experience some sound quality issues.
Why Airpod Range Varies?
The answer to this question is simple. The range of AirPods varies primarily due to obstacles and interference.
In your home or office, there are a lot of rooms with walls that create barriers to the signal. As a result, the range decreases. Additionally, if there are other Bluetooth devices around, these may create interference, and consequently, the range may drop.
Unsurprisingly, you may get better results in an open field with no other devices.
Do You Have To Carry Your Phone With Airpods?
This isn't necessary, as you've probably understood from the previous sections.
The Optimal Range you get from the AirPods lets you walk around while your phone is resting somewhere. After all, this is why you would buy wireless headphones.
How To Connect Airpods To Your Phone
Connecting your AirPods to your phone is pretty straightforward. Let's see how you can connect your AirPods to different devices.
Connecting AirPods to an iPhone
Make sure the software on your iPhone is updated.
Simply place the AirPods next to your iPhone and pop open the case if you're using one.
Tap Connect when a prompt asks you to.
Press and hold the button on the back of your AirPods if you need to re-connect your iPhone with them.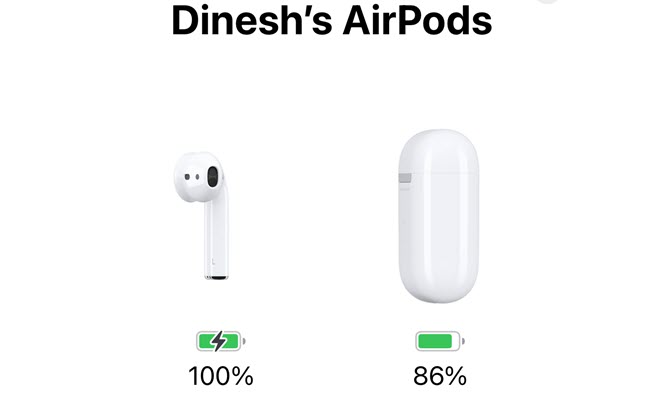 Connecting AirPods to an Android
If you are using an Android device, Your AirPods should be held close to your phone with the case open.
Press and hold the button on the rear of your Airpods.
Your phone should have Bluetooth enabled and paired with the pods. Observe any directions displayed on the screen. Follow them to connect.
Airpods Unique Features
Airpods are a great accessory if you own an Apple product, such as an iPhone or Apple Watch. Switching the pods between your devices is simple.
Let's quickly look at some of the unique features you get with the AirPods
Your AirPods are simple to find if you have an iPhone. Your AirPods will immediately show up if Find My is activated on your device.
Hands-free Siri is an additional special feature of AirPods that comes from their integration with Apple products. It enables someone to ask Siri, Apple's speech assistant, to carry out particular tasks wirelessly.
It is one of the newest features of the second-generation AirPods and is made possible by a brand-new Apple H1 chip.
The second generation of Airpods includes lightning charging, and a single charge provides 5 hours of listening time.
Active noise reduction and a transparency mode are features of more recent 3rd generation and AirPods pro. Along with dynamic head tracking, they also provide spatial audio mode. They can withstand water and perspiration.
The physical design of AirPods is another distinctive aspect. The user of these wireless headphones may comfortably use AirPods for hours because of their ergonomic design.
How To Know If Your Airpods Got Disconnected From Your Phone
You will hear two distinct sounds when you connect and disconnect your AirPods from your phone. You will listen to a little tone that sounds like a beep if your pods are separated.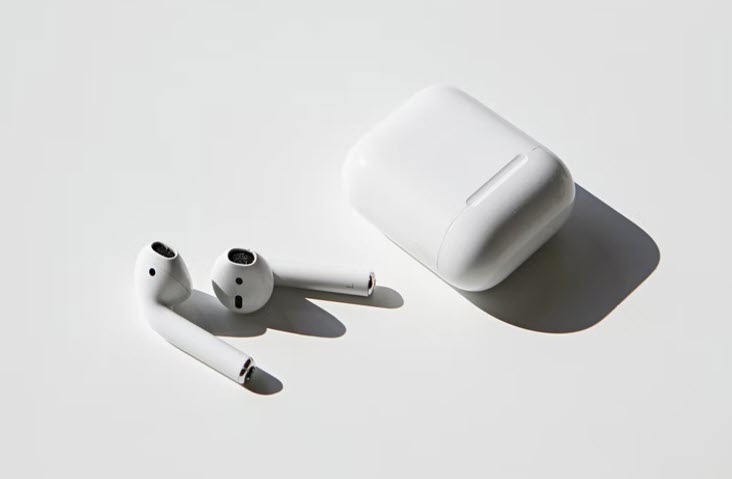 How to Test Your AirPods Range?
The best way to test your AirPods range is by going to an open and wide area with as few obstacles as possible.
Keep your phone in one area corner and connect them to your AirPods.
Now play something on your phone.
Slowly move away from your phone as far as you can.
 Notice when the sound starts fading. This is the Optimal Range
Notice when the pods get disconnected from your phone due to distance. This is ideally the Maximum Range.
You can also test the range by keeping it in one room and going to the furthest room of your house. You could also go upstairs or downstairs to test the audio quality you get from the AirPods.
How to Extend The Range Of Your Airpod Connection?
If you want a Bluetooth extender for AirPods, the best option is to use an apple watch.
Use an Apple TV that is closer to the location you move to. After setting the AirPods to that, use the Mac to AirPlay to the AppleTV.
Purchase a long-range Bluetooth transmitter, and connect it to the Mac via the 3.5 mm connector. You will likely lose control of using the AirPods because this will be a transmitter. You'll have to configure BT more conventionally, as iCloud device sharing won't be available either.
Another option is to utilize an AirPort Express long-range transmitter exclusively for that purpose.
Conclusion
Although purchasing AirPods or choosing less expensive buds is your decision, it's also true that the characteristics offered in the AirPods make them quite alluring.
One point that has to be made is that the pricing and other characteristics of AirPods vary from version to version, as well as how far can AirPods be away from phone. Airpods have a reasonable range that may be increased in several ways.
So, have you ever tested your AirPods range? Or do you have any other questions about the AirPods range? Let us know in the comments.