Is your iPad charging slowly? Here are the 5 simple and best solutions to charge your iPad quickly in a short time. The iPad is Apple's most celebrated and well-received product, but that does not mean it won't have any problems. Some people may be facing slow charging on their iPads. It may be due to a faulty battery or faulty chargers you are using.
This can become a big problem if you want to use your iPad and your battery is not fully charged to use it for longer periods. To solve your problem, follow the super simple things that can make your iPad charge faster:
Before that, Consider These Points:
Before moving to the real steps, make sure a few things are correct at your end.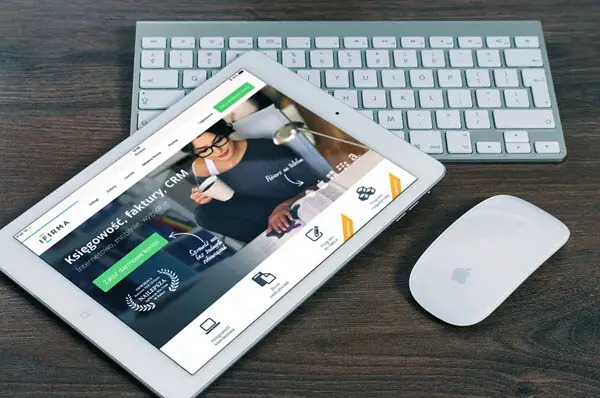 a) USB vs Wall Socket
If you are charging your iPad, Pro, Air, and even the older models through the USB port of a computer which can be desktop or laptop, you may face the issue of slow charging. iPad requires more power input to charge its battery. The USB ports from the computers may not produce enough power to charge the iPads on the optimal speed, this will be even worse on old computer USB ports.  If this is the case for you, better to connect the iPad to a power outlet socket.
b) Type of Adapter
Let's assume now you have connected to the power outlet, but it is still charging slowly. Are you using the iPhone power adapter or any other smartphone adapters with the Apple USB cable? This might be another reason for the slow charge of iPad.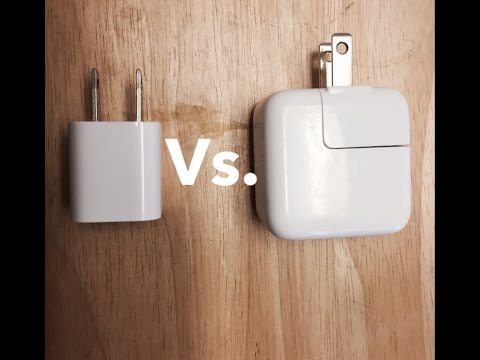 iPhone charger is a 5-watt charger, but the iPad comes with the 12-watt charger. Obviously, if you are trying to charge with the iPhone charger (which is 50% less powered than the original iPad charger), it is going be the slow charge. Especially when you have bigger iPads like iPad Pro, it is going to take more time.
Swapping the power adapters between an iPad and iPhone is not an issue for the device, but it is going to affect the time duration of the charge. In another way, if you use the iPad charger to charge your iPhone, it is going to be the faster charge.  Also, according to this site, if your iPad is charging slowly even with the real iPad charger, you can use the 29-watt MacBook USB-C charger to make it faster, it should save half of the time from charging an iPad Pro.
c) Duplicate Charger
Duplicate and fake chargers and cables could be another culprit of slow charge. Even though the iPad could warn you about the non-supported accessories, you would have ignored and used for charging. But it will impact the charging time. If you have a duplicate charger, time to get rid of it.
d) Check/Clean the ports
Even after the above 3 points are considered, but still, if your iPad is charging slowly and giving the warning message about the accessories, it could be a problem with the connection ports. Either it could be on the iPad side or the power adapter (USB connector). Check these ports and do a clean up and make sure nothing is blocking its connections. A simple toothpick will be handy to clean these ports. Make sure the iPad and power adapters are powered off during the cleaning process.
5 Simple Solutions to Try if your iPad Charging Slow
Solution 1: Soft Reset your iPad
A soft reset, or simply rebooting your slow charging iPad, can help free up memory and close down all apps. There might be an app which keeps draining your iPad's battery and shutting it down through a soft reset may help. To soft reset your iPad, follow these simple steps: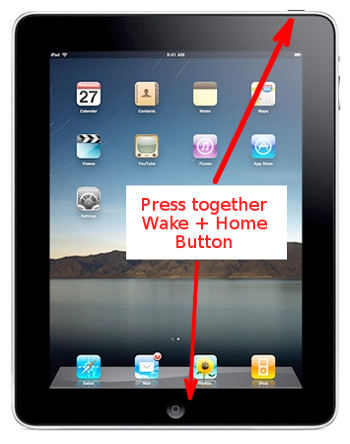 Press and hold the Power button and Home button simultaneously for about 10 seconds until you see the Apple logo.
Release the Power and Home buttons after the Apple logo appears on your iPhone's screen.
Your iPad will begin to reboot, and you will be back on the lock screen when the iPad starts up.
Connect your iPad's lightning cable to charge it.
If this solution does not work, move on to the next solution.
Bonus Tip: To make your iPad charge quickly, you can disable the WiFi or 3G/4G connectivity or simply put the device on Airplane mode, this will make the iPad charge fast.
Read Also: 5 things you must do if your iPhone keeps crashing
Solution 2: Use a Different Power Outlet or USB Port
The power outlet where you have connected your iPad's charger may be faulty, or the USB port to which you have connected your iPad's lightning cable may not be working well. Due to this, the power outlet or the USB port may not be able to give the power your iPad needs to get charged. Follow these steps if you are using a power outlet:
Take out the iPad charger from the power outlet you are using.
Connect the iPad charger to a different power outlet.
If your iPad is still charging slowly, repeat steps 1 and 2 until you find an excellent working power outlet.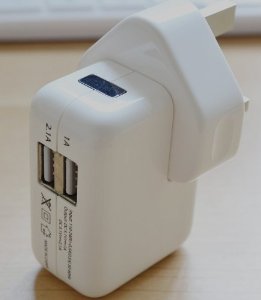 If you are using a USB port on your computer, follow these steps:
Take out the iPad cable from the USB port you are using.
Connect the iPad cable to a different USB port on your computer.
If your iPad is still charging slowly, repeat steps 1 and 2 until you find an excellent working USB port.
If the above solution does not solve your problem, then move on to the next one.
Solution 3: Use a Different Charging Cable
Here is another solution if your iPad charging slow. Your slow charging iPad problem may be due to a faulty or damaged charging cable. Your current charging cable may be torn from places, or it just won't work really well. Follow these steps: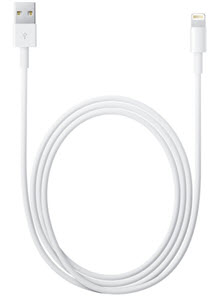 Get a new Apple lightning-to-USB cable or use any other working cable you have.
Use the new cable with your slow charging iPad.
Check by using the cable on a power outlet and a USB port on your computer as well.
If your iPad is still charging slow, repeat steps 1 to 3 until you find a good working charging cable.
Solution 4: Use a Different Power Brick
Make sure that you are using a power brick that was made for or came with your iPad. If you are using an iPhone power brick, that may be the problem of your slow charging iPad. The iPad power brick gives a power output of 12 Watts, whereas the iPhone power brick gives a power output of 5 Watts. Due to smaller power output, your iPad may be charging slowly with your iPhone charger.
Take out the current power brick you are using from the power outlet.
If the power output on your power brick is 12 Watts, then it is an iPad power brick. You don't need to follow the remaining steps
If the power output on your power brick is 5 Watts, then it is an iPhone power brick.
Get a power brick which has 12 Watts of power output. Make sure you get a genuine Apple product.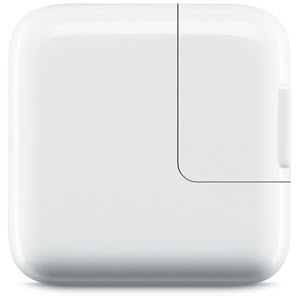 5. Charge your iPad from the 12 Watt power brick.
If this solves your problem, then you are good to go. If not, then move on to the next step.
Solution 5: Factory Reset your iPad
If none of the above-mentioned solutions works, it's better to reset your iPad to factory defaults to remove everything that is causing your iPad to charge slowly. Before going through the following steps, make sure you have made a backup of all your important files because this will remove each and everything on your iPad.
Go to the "Settings" app on your iPad by tapping the Settings icon.
Tap on General in the Settings app.
Scroll down until you see "Reset" and tap on it.
Tap on "Erase All Contents and Settings".
Enter your Apple email ID and password if the iPad asks.
The reset process will start which will take a few minutes and you will see the welcome screen after the reset has completed.
Your iPad will be as good as new.
Try charging it to see if it is charging fast.
Also, it is found that performing the software update on the iPad can help charging issues. It brings many new features, security bug fixes and possibly the charging issue with your iPad. As you are aware, the update can be checked in App –> General –> Software update.
Probably changing the iPad battery also might help in this case, but obviously not the all end users can do it. So, it is better to take it to the authorised repair centre.
These were the 5 super simple things to make your slow charging iPad charge faster. Also, we mentioned some of the facts you need to check if you experienced this issue. If the above solutions don't work and your iPad's battery is getting bothersome, take it to the nearest Apple Store to get it checked. It's better to take good care of your electronics so that they do not even need to get repairs.