You are probably wondering sometimes that you are using your perfect iPhone and suddenly it starts to crash. You open an app and it suddenly crashes and shuts down itself. There may be many reasons as to why this happens. It may be that there is minimal storage space left on your iPhone or there are too many useless apps running in the background or your iPhone is getting old and you need a replacement. Check this list of FM transmitters you can use with your iPhone if your vehicle doesn't have Aux-in port.
Before you really do get your iPhone repaired or get a new one, you should try some small solutions yourself, maybe you can get your iPhone to work through these solutions. So here are 5 things to do when your iPhone keeps crashing:
iPhone Crashes and Freezes? Try these 5 Steps First
The below steps are applicable for all models of iPhones, including the older models of iPhone 6, 6s and Plus. Maybe the buttons and iOS interface vary depends on the device.
Solution 1: Soft Reset your iPhone
A soft reset, or simply restarting or rebooting an iPhone, is helpful when some apps are not working properly or they are crashing or the iPhone isn't able to make some basic functions work, like Wi-Fi or cellular network. Soft resetting your iPhone can free up. You can restart your iPhone by long-pressing the power button and turning off the phone and then turning it on. There is another way to do a soft reset, just follow these simple steps:
1. Press and hold the Power button and Home button simultaneously for about 10 seconds until you see the Apple logo.
2. Release the Power and Home buttons after the Apple logo appears on your iPhone's screen.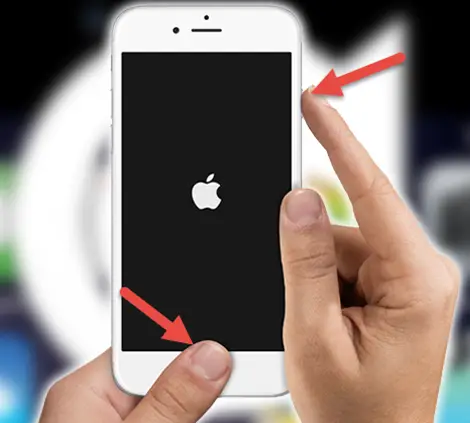 3. Your phone will begin to reboot and you will be back on the lock screen when the iPhone starts up.
Solution 2: Clear Memory/Storage on your iPhone
Another reason why an iPhone keeps crashing is that people stuff with a lot of pictures, songs, files or apps than the phone can manage to keep. Also, many useless apps run in the background which can occupy a lot of the memory and can drain the battery of an iPhone which results in an app getting crashed. You can perform the following steps to clear memory on your iPhone:
1. Double press the Home button to bring the multitasking app switcher and swipe up the apps which are not being used.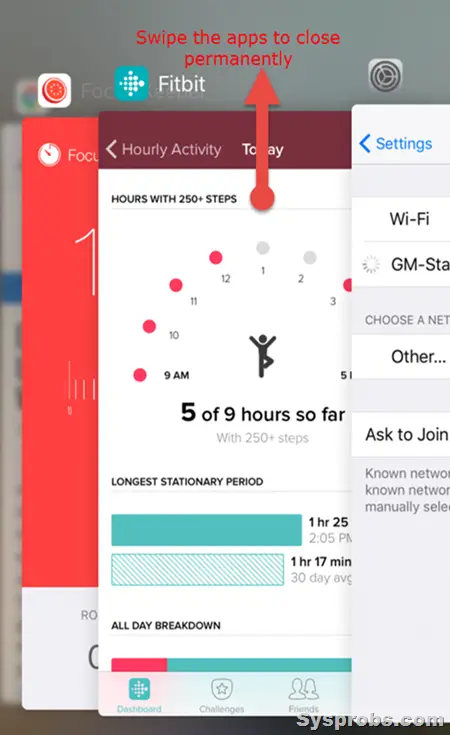 2. Go to the "Gallery" app and remove pictures you do not need to free up storage. There are few apps available on the App store to scan and delete old, unopened, duplicate and screenshots of images on your iPhone to free up some space.
3. To free up some storage space, connect your iPhone to a PC or Mac and remove the songs and videos which you do not need. Also, this can be done through iPhone if you do not need to backup those media files.  Usually, media files with high-quality content take more space on your phone which can lead to iPhone crash.
4. Uninstall unwanted apps by pressing and holding on an app icon and pressing the "X" button. Obviously, if you don't want them, remove them!
Solution 3: Reinstall or Update an App on your iPhone
Most of the times, there is an app that refuses to open or crashes while opening which can become a hindrance while using your iPhone. Few things you can do to handle these type of apps.
1. Update your iPhone (if update available).
2. Update the problematic app from the App Store. Mostly they will have the fix for it if there is a genuine problem with the App and iOS.
3. Uninstall and reinstall the problematic app from the App Store. That could also fix the issue.
4. Uninstall and reinstall the app by connecting your iPhone to a PC or Mac and installing that app through iTunes.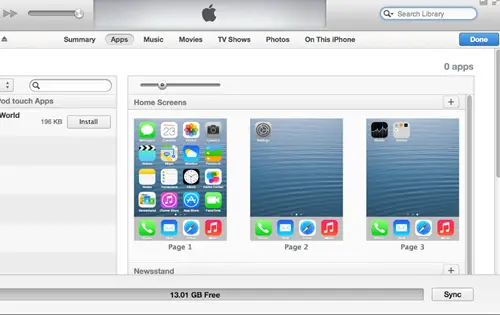 Solution 4: Restore iPhone from an Old Backup
You can also restore your phone which keeps crashing to an earlier backup which may help you in getting things back to normal. You can only use this solution if you have made a backup of your iPhone earlier through iTunes.
1. Connect your iPhone to a PC or Mac (whichever you are using). You should have taken the backup from this computer only.
2. Open iTunes on your PC or Mac.
3. Your iPhone page will open on iTunes.
4. On the left of the screen in iTunes, click on "Summary".
5. On the right side of the screen, you will see your iPhone's summary and backups.
6. Under "Backups", click on "Restore Backup".
7. iTunes will start to restore the last backup on your iPhone.
Solution 5: Factory Reset your iPhone
If none of the above-mentioned solutions work, it's better to reset your iPhone to factory defaults to remove everything that is causing your iPhone crash. Before going through the following steps, make sure you have made a backup of all your important files because this will remove each and everything from your iPhone.
1. Go to the "Settings" app on your iPhone by tapping the Settings icon.
2. Tap on General in the Settings app.
3. Scroll down until you see "Reset" and tap on it.
4. Tap on "Erase All Contents and Settings".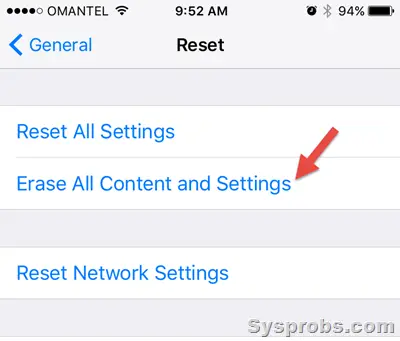 5. Enter your Apple email ID and password if needed.
6. The reset process will start which will take a few minutes and you will see the welcome screen after the reset has completed.
7. Your iPhone will be as good as new.
These were the 5 things to do when your iPhone keeps crashing and freezing. These solutions should solve your problem because they do work most of the time. If these solutions still do not work, then take your iPhone to the Apple Store and they will be able to help you in repairing your iPhone. It's better to take good care of your electronics so that they do not even need to get repairs.