Waking up in the morning is not easy for many people and a regular alarm clock or an alarm clock app is also not enough for them. They keep snoozing their alarms or sleep through them, which makes them late for work or whatever they have to do in the morning. Getting up fresh in the mornings is the best way to start the day and there are many alarm clock apps for iPhone 11, X, and other models available to help people wake up fresh in the mornings. Since the built-in iPhone 11, 11Pro or X/8 Alarm Clock does not give many options, we list a few best alternatives here.
The default clock app is a very well designed app, but it doesn't deliver the incredible features the third-party apps have. There are many third-party alarm clock apps available in the Apple App Store for iPhone X and later models, but it becomes difficult for people to decide which to download.
5 Best iPhone Alarm Clock Apps in 2020
SpeakToSnooze is one of the most downloaded iPhone 11 and X alarm clock apps. Along with the usual alarm clock features, SpeakToSnooz app features voice-activated commands so that the user doesn't even need to open their eyes or touch the phone to snooze or deactivate an alarm. This app also has fun voices to keep the user motivated to get up and also removes the option to snooze if they keep snoozing an alarm.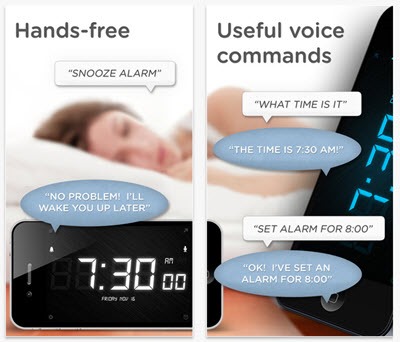 Yocto Alarm Clock plays music from your iTunes library as alarms and can also play 70 other built-in sounds to wake you up. Yocto Alarm Clock app can also be used to help you drift into sleep by playing soothing sounds or your iTunes library. Yocto Alarm Clock also has a nice display to show a clock along with timings for an alarm along with weather notifications.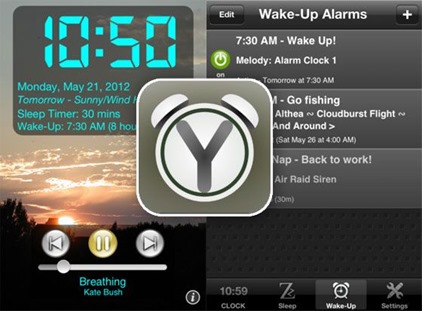 Wake Alarm Clock is the most popular alarm clock app for iPhone 11 and X. It caters options for all type of people namely deep sleepers and light sleepers. You can snooze or turn off an alarm by slapping, turning over, swiping or shaking your iPhone 6 very hard until the alarm turns off and you are wide awake. Definitely, you will like the features of this alarm clock app.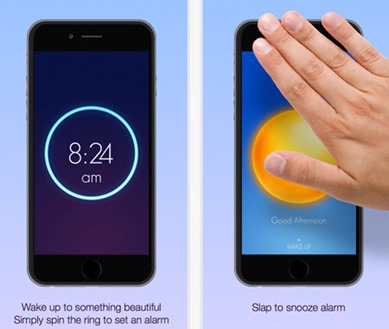 Carrot Alarm is one of the goofiest alarm clock app you will find in the App store. The app will trigger an alarm at the assigned time, but it will make fun of you and will berate you when you hit the snooze button. The app also has a game which can keep you awake and give you rewards when you wake up at the time. You can find more information and other cool features from its app download site. As we are looking for alternatives for iPhone's default alarm clock app, this can be one of the best alternatives you can consider in the year 2020.
Read Also: Download nice macOS backgrounds for your Mac computer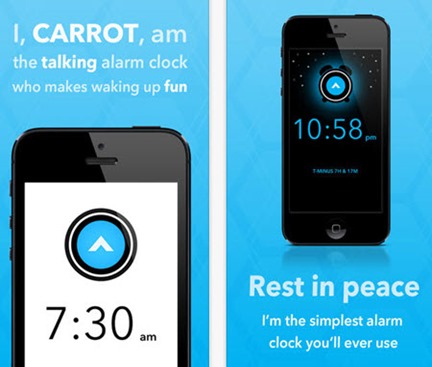 If you are looking for the most sophisticated iPhone alarm clock app, here is the correct app for you. Sleep Cycle detects your sleep cycles and sets alarms accordingly. When Sleep Cycle is activated, you put your iPhone on your bed next to you when you go to sleep and the app analyzes your sleeping habits all night, monitoring for any noise you make and your movements throughout the night. Sleep Cycle keeps the record of all your habits and decides on a time to wake you when you are not in deep sleep.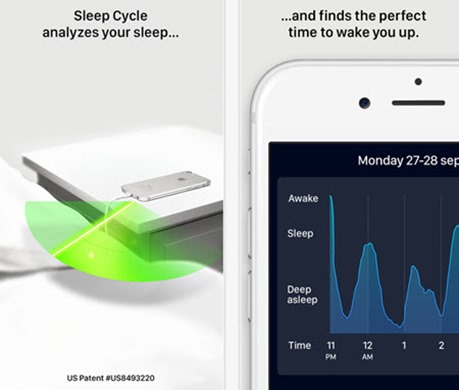 These were the top 5 alarm clock apps for iPhone 11, X and older models, and even model SE to help you wake up at the time. The Apple App Store contains a wide variety of alarm clock apps, but many of the apps are not as effective as the ones mentioned above. If you are looking for iOS built-in alarm clock alternatives, this list will be useful to find the suitable one for you.