Netflix is currently the most popular streaming service platform all over the globe. It allows users to watch TV Series, Movies, and more without any commercials. Users can also download videos on their smartphones, tablets, or computers, bringing the flexibility to enjoy its facilities both online and offline.
However, Netflix's service is not available for free. It is a subscription-based service that requires a stable and reliable internet connection, which brings us to "Can I Stream Netflix with 3G?". A question asked by a lot of Netflix users, and if you have the same quarry and want to enjoy the service provided by Netflix over a 3G connection, read our post below. We have covered all the necessary details there.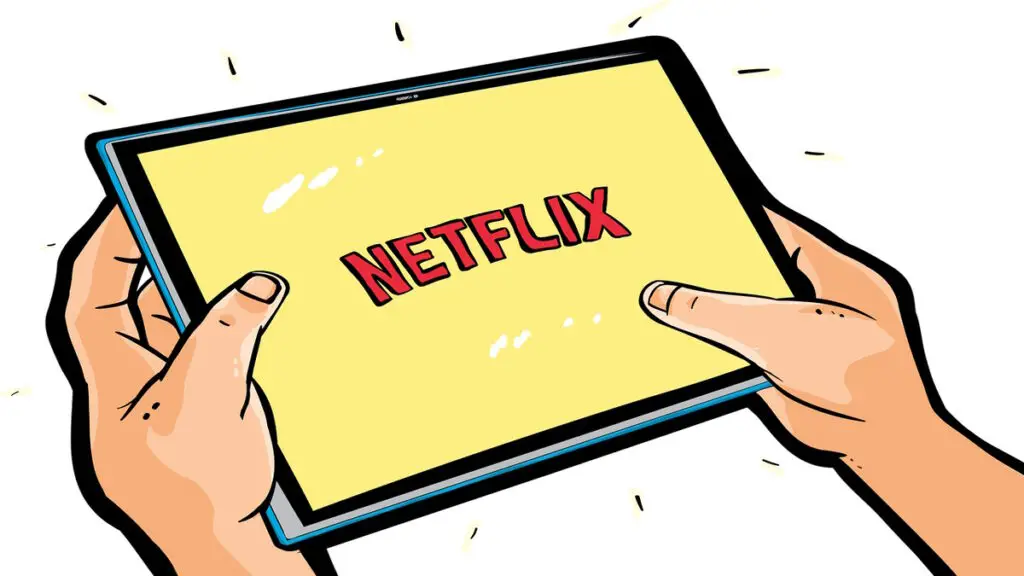 What is a 3G Connection?
The 3G in 3G connection refers to the 3rd generation of cellular networks, which began with the advent of mobile phones. The 3rd generation, of course, came after two other generations, namely the 2nd generation or 2G, which was also available on mobile networks and several smartphones.
The average maximum speed of a 3G network is around 3Mbps, which is close to 30 times faster than the average speed of a 2G network, which was around 100Kb. In some cases, 3G networks have been known to achieve even 7Mbps speed.
However, 3G is not the latest generation. After the 3G network, we had the 4G network, and the biggest difference between these two networks is speed. An average 3G phone can connect to the internet at a speed of 21Mbps, which is around 300Mbps with 4G.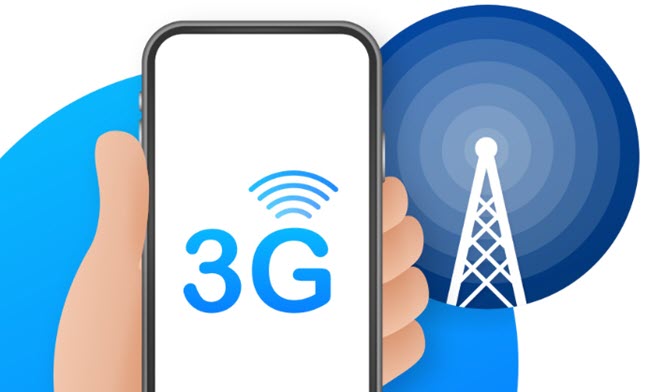 However, the 4G network is also a thing of the past, and the latest generation is 5G. It is far superior in speed, latency time is less than 1 millisecond and provides better connectivity.
The sad part is the 3G network has become a thing of the past, it is slow, and compared to the latest generations, 3G is quite unreliable. So, major networks like AT&T and T-Mobile are shutting down their 3G network. You may still have it available in your region, but not for long.
Is It Possible to Stream Netflix Over a 3G Connection?
Several people still use the 3G connection on their smartphones to access the internet, and if they want to stream Netflix via their smartphones, the 3G connection is the only option.
So, is it possible to stream Netflix over a 3G connection? Yes, it is possible. However, they can only get low-definition video which requires only 2Mbps speed. The approximate speed of a 3G network is between 1Mbps to 14Mbps. So, if you choose to stream Netflix in low-definition, it is unlikely you will face any issues or prolonged buffering.
According to the data provided by Netflix, an average user spends about 1 GB of data per hour to stream videos on the platform in standard definition, which goes up to 3 GB per hour with high definition. So, if you only have a 3G connection or ran out of limited premium data and are stuck with 3G speed, you can still stream Netflix.
What are the Requirements for Streaming Netflix?
Netflix offers e variations of video streaming qualities: UHD (Ultra-High Definition), HD (High Definition), and SD (Standard Definition) streaming. Each of these video streaming qualities uses a different amount of data. If the video quality is low, Netflix will use less amount of data and high data use is guaranteed with ultra-high quality.
So, let's take a look at the breakdown of Netflix's data usage per hour with various video qualities.
Low Quality: 0.3GB Per Hour
Medium Quality: 0.7GB Per Hour
HD High Quality: 3GB Per Hour
UHD High Quality: 7GB Per Hour
If you are still wondering how much internet data is used to stream a movie on Netflix, check out our classic example.
Take the classic movie Legally Blonde, for example. The movie is 1 hour and 37 minutes long, which is considered an average length for a movie, and here's how much internet data will be consumed while streaming the movie on Netflix.
Netflix's Internet Data Usage for Watching Legally Blonde Movie.
Low Quality: 0.48GB
Medium Quality: 1.12GB
HD High Quality: 4.8GB
UHD High Quality: 11.2GB
As you can see, the data usage varies depending on the quality. So, if you are not using a premium data plan, streaming a movie on Netflix can consume a lot of data or a small percentage of it if you are on a premium plan. Hence, you need to be careful when choosing the quality of the video in order to manage your internet data accordingly.
Tips for Streaming Netflix with 3G
So, first things first, which is the internet data. You need to be aware of how much data you are using while streaming Netflix. And there are a few tricks to save your 3G data while enjoying your favorite series or movies.
1. Change the Video Quality
If you are on a limited 3G internet connection, your first priority should be to save data, and the best way to do this is by changing the video quality of the Netflix video. As a user, you can easily change the data usage settings on the Netflix app.
However, if you are not aware of this simple process, here are the steps for you.
Launch the Netflix App on your Android or iOS smartphone.
Navigate to the Profile Icon at the top right corner.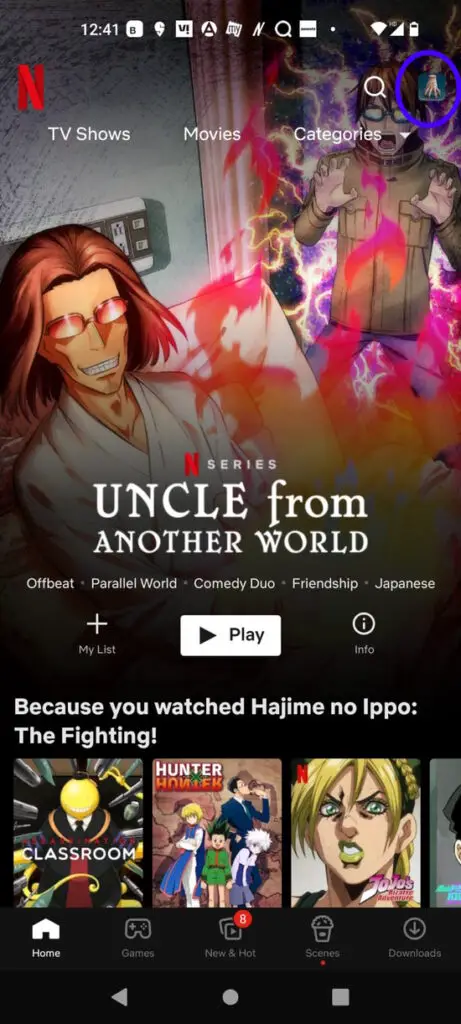 Go to the App Settings.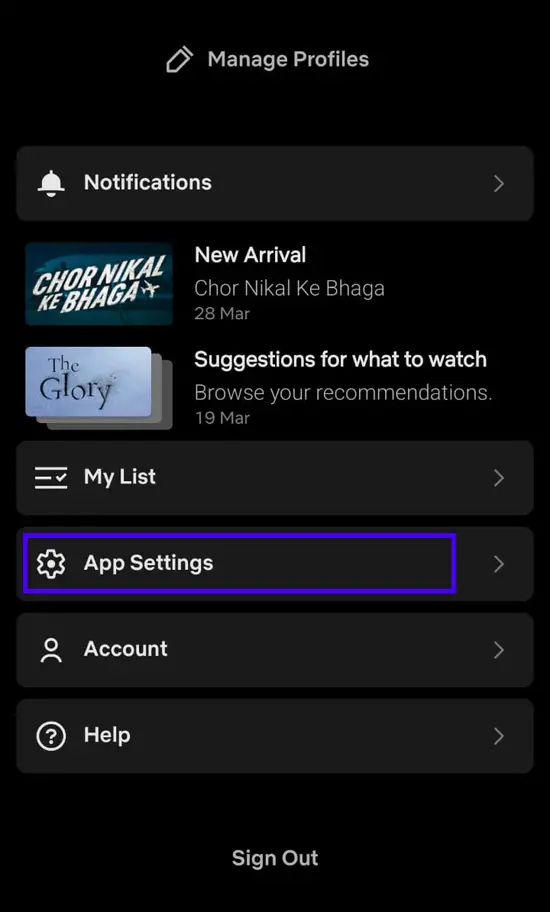 After that, under Video Playback, tap Mobile Data Usage.
On the pop-up, disable Automatic if it is enabled and select the Save Data option. After choosing this option, the video quality will be changed to a lower resolution to save internet data.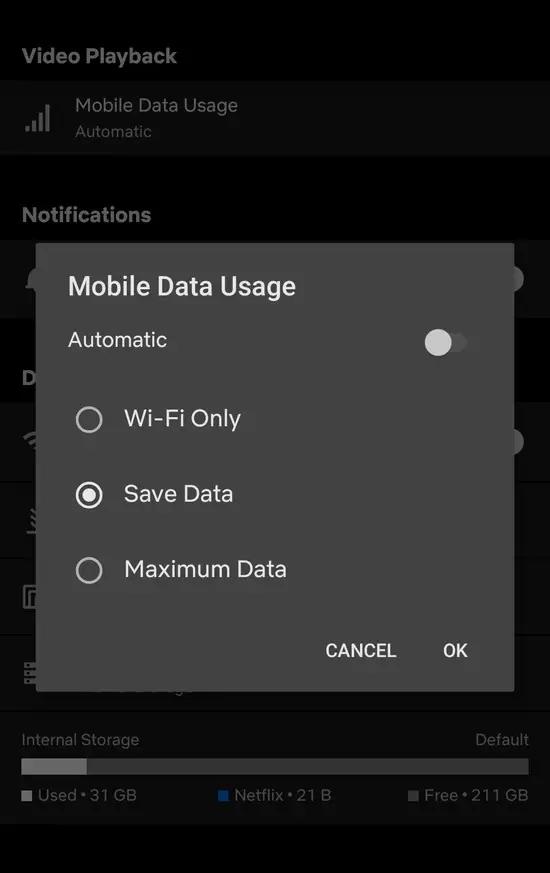 Note: Additionally, tap the Download Video Quality option under Downloads and choose the Standard option to lower the quality of the downloaded video.
Ideally, you would want to enjoy streaming Netflix at the best video quality possible; however, the best quality video would consume a lot of data, and over a 3G connection, the video would buffer a lot.
2. Stream Netflix Over Wi-Fi
It is always best to stream Netflix over Wi-Fi if you have a 3G connection. It prevents from the internet data being used altogether, you can stream better-quality videos. However, you need to have a good internet connection at your home. Otherwise, you will be limited to Wi-Fi use only in Airports, Cafes, and other selective places.
3. Using a Hotspot
Using a hotspot is clearly one of the best options for streaming Netflix, but you also need to remember hotspots use more data compared to cellular data. So, it has both pros and cons.
4. Download Your Shows in Advance
The best way to save your data is to download your favorite Netflix shows and movies when you are connected to a Wi-Fi network. However, this will also limit your interaction with the app, and you have to work on a schedule.
Otherwise, the process is very simple. After selecting the video on the Netflix app, click the Download button.
However, video download is also possible over the 3G network, but we wouldn't recommend it. First of all, you won't be able to save internet data if you download using mobile data, and the download speed will be slow.
Conclusion
Hopefully, the answer to "Can I Stream Netflix with 3G?" is clear to you after reading the post. There's no easy way to say this, but in 2023, the 3G network is old. It has a lot of limitations. However, it is still possible to stream Netflix over 3G, but you have to watch the content in low quality. You can also take a look into the few workarounds we have discussed in the article to save internet data, they could be helpful to you.