Samsung wireless chargers are a convenient way to charge your Samsung phones. But what If the LEDs of your Samsung Wireless Charger are blinking yellow? It probably means there is some problem with the power adapter.
This article investigates why it may blink yellow and what you can do to fix it.
Let's dive right in.
What is a Samsung Wireless Charger?
A Samsung wireless charger is a device that allows you to charge your Samsung Galaxy smartphones and accessories without the need for a physical connection. Instead, the phone rests on a charging pad connected to a power source.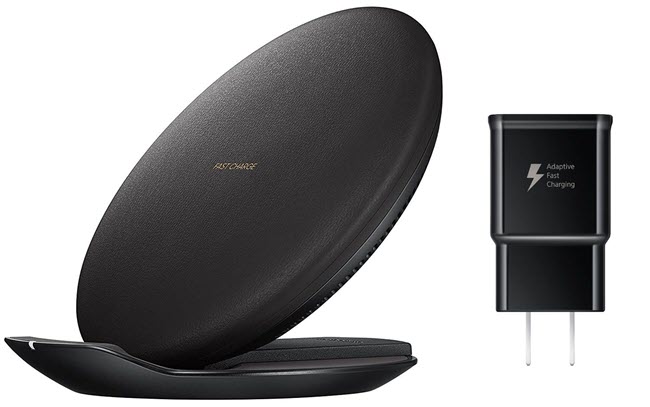 Some of Samsung's noteworthy wireless chargers you should check:
Samsung Fast Charging Wireless 15W Charging Pad
Samsung Foldable Fast Wireless Charger Stand 9W
Samsung Wireless Charger Duo
Samsung Wireless Trio Charger
Samsung UV Smartphone Steriliser With 10W Wireless Charger
How Does The Samsung Wireless Charger Work?
The Samsung wireless charger uses inductive charging. It uses an electromagnetic field to transfer energy between the charger and the phone.
The phone has a special coil that converts the energy into electrical current, which charges the battery.
The wireless charger is also compatible with other devices that use inductive charging, such as the Samsung Gear S2 smartwatch and Galaxy Buds.
What Do The Colors On A Samsung Wireless Charger Mean?
Depending on the charging status, the LEDs will show different colors. This can vary from the charger to charger. So below are some of the colors you may generally notice.
Color
Meaning
No Color / Turned Off
If the LEDs are turned off, and there is no color, it means no device is being charged.
Red
A static red light means the device is being charged properly.
Blue
Blue light also ensures the device is being charged properly.
Blinking Red
A blinking red indicates that there might be some error in charging.
Green
The green color suggests that your device has been fully charged.
Cyan
A Cyan light indicates you're using a low-power adapter.
Read Also: Apple Watch Stuck on Preparing Screen After the Update
Why is My Samsung Wireless Charger Blinking Yellow?
The main reason it's blinking yellow is because of being connected to a low-power adapter. In most cases, using the wrong power adapter or a defective one can cause the lights to go yellow.
The charger will blink yellow if your power adapter is too weak to charge the phone by induction.
Other possible reasons why it may blink yellow include the following –
The cord going into the charger is plugged in poorly.
Your phone is too far from the power outlet, so the cord is getting pulled
The cord is plugged in the wrong way
Something is creating a blockage between your phone and the charging pad.
Incompatible device or accessory
Fixes You Can Apply if Your Samsung Charger is Blinking Yellow
Now that you know what may cause the yellow blinking let's look at how you can fix this issue.
Fix #1: Check All The Connections & Device Orientation
Before anything else, check if your setup is correct.
Is the adapter connected to the power outlet correctly? Is it loosely plugged?
Make sure it goes all the way into the outlet.
Is the cord plugged into the charging pad properly?
Try to use a bit of pressure when plugging the cord. Try to get it inside the pad and see if it's plugged in firmly.
You can also try flipping the cord and plugging it in. If the yellow blinking were because of some polarity issues, this would solve it.
Is the cord getting pulled because of the distance between your phone and the power outlet?
You'd only normally want your phone on a table or higher ground. But many of the cords you get with wireless chargers are not long enough.
If the power outlet is too far from the phone, this stretches the cord a lot which may result in disconnections and reconnections. Try to keep a moderate distance so the cord can rest easily.
Is the device you want to charge appropriately placed on the charging pad?
Wireless Chargers have signs or symbols to mark where you should put your phone or accessories for charging. Check carefully if you've placed it properly.
Depending on the size of your device, try to keep its middle part directly on the pad. If you're using a rectangular charging pad, place your phone at a 90-degree angle.
Related: Why is my iPad Charging very slowly? 5 Reasons
Fix #2: Use a Strong Wall Adapter
As we've mentioned, a low-power adapter is the primary cause of the yellow blinking light.
Sometimes even chargers of different models can require very different power adapters. You're making a mistake if you think you can use the same adapter you used with your previous wireless charger.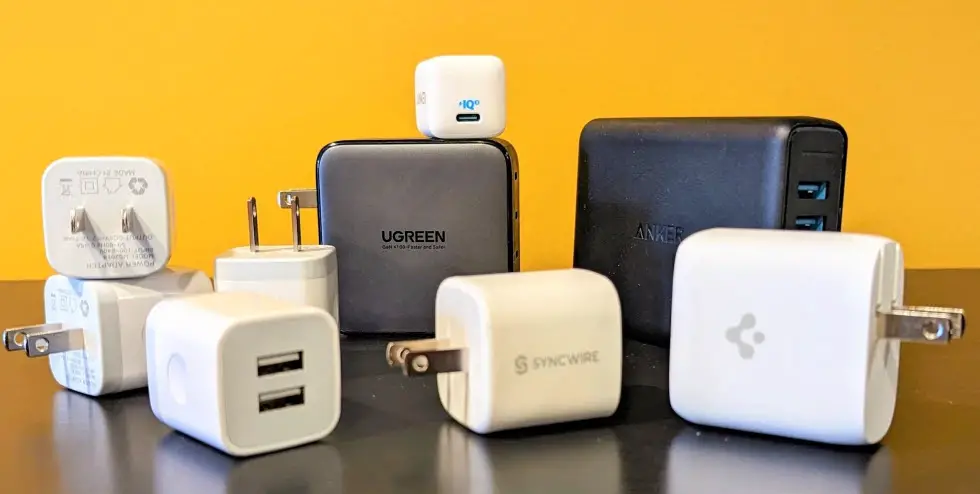 Brands make adapters only compatible with the model it comes with. And Samsung is no exception.
If you've just bought a new wireless charger, use the official adapter you received in the box. It will have no compatibility issues with the charging pad.
If you lost the official one, try to find a compatible adapter or one that provides more power, preferably 2A or higher. Check your device manual to learn more about the specifications.
You can also try out a different power outlet and see if that solves the problem.
Fix #3: Remove The Phone Case
A thick phone case might block the charger from charging your phone and make the lights blink yellow.
You will notice on the product pages of Samsung Wireless Chargers that they have an official thickness the charger can go through. If your case is thicker than that, it will result in slow charging and generate more heat.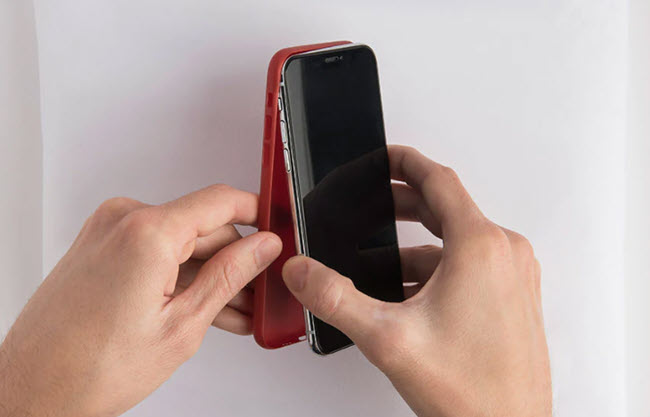 Samsung Wireless Trio Charger, for example, can charge your phone through a case of up to 3mm thickness.
Before you charge your phone, remove the case, so there isn't any barrier between the charging pad and your device.
If it's necessary to keep your phone in a case while charging, try to use Samsung's official phone cases. These were made not to cause issues when charging wirelessly. The company tested these cases and recommended them.
If you don't want to buy a Samsung phone case, use one within the recommended thickness.
Fix #4: Disable NFC
NFC (Near Field Communication) is a wireless communication technology that enables two devices, a smartphone, and a computer, to exchange data.
NFC allows data to be transferred between devices at close range, typically four centimeters or less. It can, however, get in the way of your charger sometimes.
If your phone supports NFC, you may want to disable it before charging. To disable NFC
Go to quick settings by swiping down the screen twice.
Swipe left to see the options left.
Press NFC to turn it off if it's turned on.
Fix #5: Contact Samsung Support
If nothing solves your problem, the last resort is to contact the Samsung support team.
You can return the product for a refund if you just bought it. You can ask for a replacement if you're still under warranty. If they can propose a working solution, that's even better.
Ensure you give every detail possible about the charger, phone, power source, and other accessories you use.
Samsung Devices Compatible With Wireless Chargers
Not all Galaxy phones are compatible with wireless charging. An incompatible device won't charge. If your phone came after the Galaxy S6, it most likely supports wireless charging. The only exceptions are the Galaxy A, J, and M series.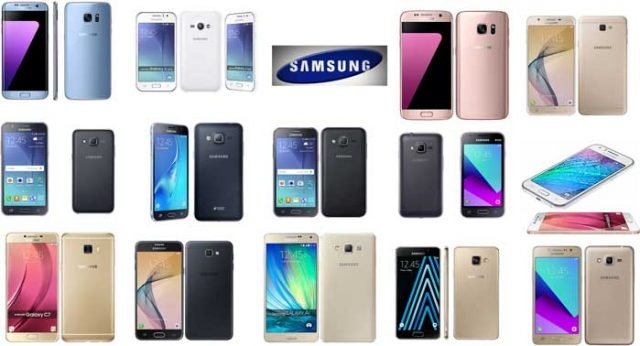 Here's a list of some of the latest models you can charge wirelessly
Galaxy S phones: S22 series, S21 series, S20 series, S10 series, S9 series, S8 series, S7 series, and S6 series
Galaxy Note phones: Galaxy Note20 5G, Note20 Ultra 5G, Note10+, Note10, Note9, Note8, and Note 5
Foldable phones: Galaxy Z Fold, Z Fold2, Z Fold3, Z Fold4, Z Flip, Z Flip 5G, Z Flip3, and Z Flip4
Do All Samsung Models Use The Same Wireless Charger?
If your device supports wireless charging, you can use a compatible wireless charger — Samsung or not — to charge it wirelessly. So you can use the same wireless charger to charge your Samsung models.
However, you should note that you can get different results because of the type of charger you're using. For example, a Samsung charger may perform better than a non-Samsung one. Also, if you want fast charging, it's better to get the official fast wireless chargers from Samsung.
Conclusion
Samsung wireless charger blinking yellow is a common issue many Samsung fans face. If you're one of them, you know how to tackle this situation. Try one or more of our solutions and see if the problem persists.
We've mentioned everything you need to know to deal with your device's potential problems. Now it's your turn to apply and experiment.
Are you facing any other issues regarding your Samsung Wireless Chargers? Let us know in the comments down below.