If you are using NVIDIA dedicated display cards, you must look for two folder locations that can consume the disk space without your knowledge. Recently while doing disk scanning by WiDirStat to release some disk space, I noticed an NVIDIA folder consumed almost 11GB size. Most of them are called MessageBus log files. In this guide, let me show you how to delete them and clean up this location.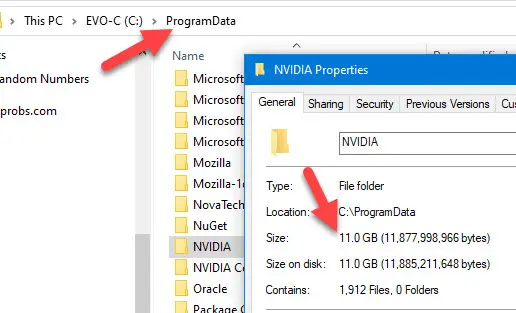 If it is a standard procedure of deleting the files in Windows explorer, definitely you would not have reached this article to find out how. Yes, it is not straightforward.
What is NVIDIA MessageBus Logs?
As the name suggests, they are simple logs file with several outputs in each line. I'm not sure what their use is and how it will help a display driver work correctly. Even it did not allow me to delete the old log files that are 2 years older on my Windows 10 computer.
Can I Delete NVIDIA MessageBus Logs?
I could not find any accurate answers from NVIDIA. Since they look like the display card logs file, we can remove them safely. In another way, we move to a different partition to keep the log files safely.

By checking the several logs file in this location, we can easily identify that few file names are related to NVIDIA services on a Windows 10/11 computer.
The location of these huge NVIDIA files:  C:\ProgramData\NVIDIA
How to Clean up C:\ProgramData\NVIDIA – Delete MessageBus Log Files
We can't do like normal Windows deletion. These files are locked and accessed by certain NVIDIA services.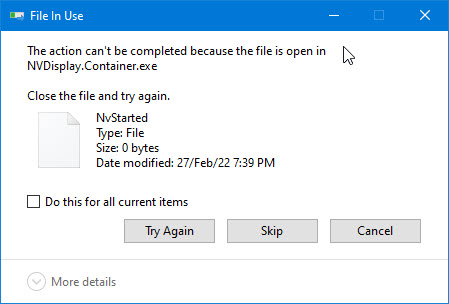 So, we need to stop those services before deleting or moving these files to a different location other than C drive.
1) Go to Services on your Windows computer and stop the below NVIDIA services. You can type services in Windows search and access quickly.
NVIDIA Display Container LS and LocalSystem Container.

Right-click on them and stop it. Do not worry; nothing will happen to the display driver.
2) Now open the taskbar on your Windows 11 or 10 computer, and locate the "NVIDIA Web Helper Service" under processes.

Right-click on it and End the task.
3) Now we are ready to attack the junk NVIDIA folder. Do not delete the root folder, instead, delete all content inside C:\ProgramData\NVIDIA.
If you have done the 1-3 steps correctly, you should be able to delete or move these files now.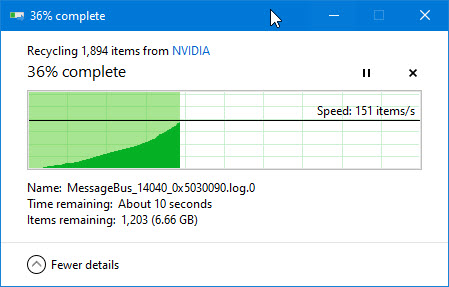 If you are so particular or cautious about making the changes in the system, you can move these files to a different location in case you want them again.
One more place you need to keep an eye on is C:\ProgramData\NVIDIA Corporation.
Under the Download folder in the above location, NVIDIA keeps the older version of drivers to revert if required. If you regularly download and update the display driver, this folder also could fill up faster.

Based on the folder's date, you can safely delete/move these folders which has the driver files.

With the recent update, NVIDIA confirmed that they keep only one previous version of the driver – not all old drivers. So, the Download folder may not increase like the earlier logs folder location. But the idea is here to keep an eye on this folder also.
Our primary goal in this article is to show how to delete NVIDIA MessageBus logs and content inside the C:\ProgramData\NVIDIA folder. It will be handy to clean up or move the content from this folder if you use a smaller size C drive on SSD. Why waste space for a display card logs files?