If you are searching for the "My Computer" icon on Windows 10 desktop, you will probably not find it except someone manually added it. It is one of the favourites and useful icon for all Windows users.
Follow the steps to show/display the missing "My Computer" (This PC) icon in the Windows 10 desktop. We have covered the identical steps for Windows 8.1/7.
This is an essential icon to access the local drives, USB disks, CD/DVD drives, and other files. Definitely, you will be surprised by not seeing this most frequently used icon on Windows Operating Systems. Nothing to worry, it is hidden and we need to enable it.
Steps to Display "My Computer" on Windows 10
1) Right-click on the empty space of the desktop. Click on 'Personalize'.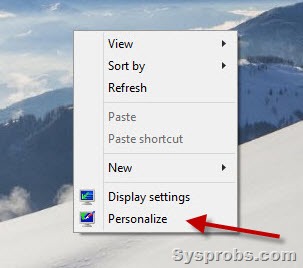 2) In Windows 10, it will take to the settings app. Click 'Themes' in the Personalization settings and 'Go to desktop icon settings' shown below.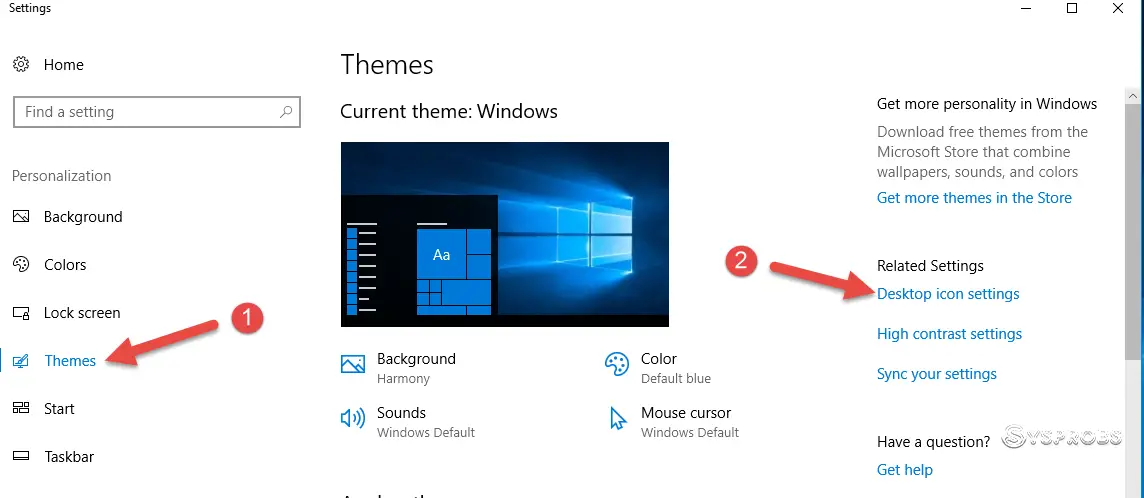 In Windows 8.1, you will get the classic control panel to customize the icon set.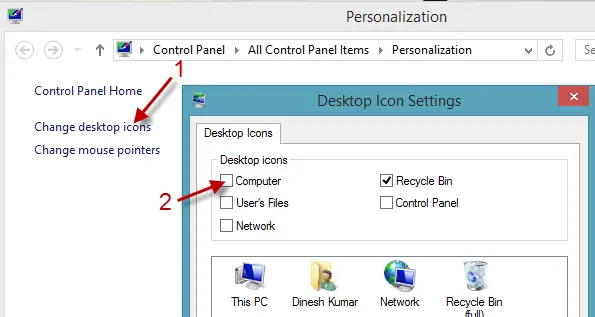 Tick the 'Computer' to show it on the desktop. Luckily the 'Recycle Bin' is already ticked, if you can't see the Recycle Bin or it is missing from the Windows 10 desktop, this is the first place you have to check and enable it.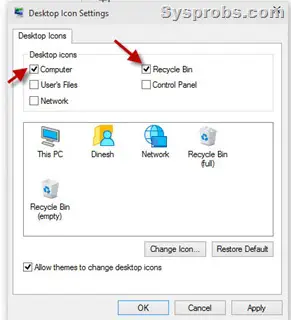 3) Now the 'This PC' or 'My Computer' icon would appear on the desktop.
To change This PC (Computer) name on Windows 10, you can follow this guide.
Pin My Computer Icon to Start Menu and Start List in Windows 10
As you know, start menu returned in Windows 10. By default, My Computer icon is not included in the start menu. You can follow the below method to pin it (This PC) icon to start menu and list.
4) Right-Click on the 'This PC' icon after you have enabled it to display on the desktop. Select Pin to Start List or Start.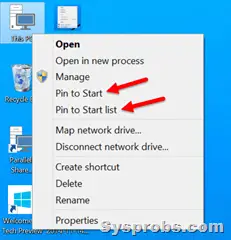 So, this is what happens when you select 'Start' and 'Start List'.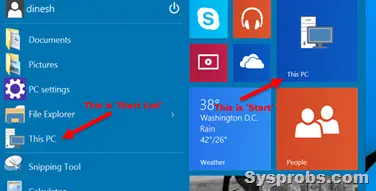 If you want to hide all icons from the desktop in Windows 10, here is the way.
Right Click on the empty space in desktop, select View and remove 'Show desktop icons' to hide all icons from the desktop. You can enable back to show all icons on the desktop again.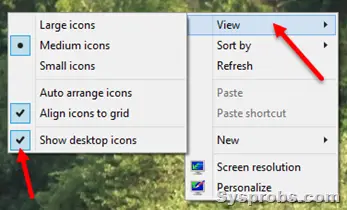 Hope this guide is helpful in displaying My Computer and Recycle Bin icons on Windows 10 Desktop and start list.