Your first view to the latest Microsoft server operating systems would be different than earlier operating systems. The different interface, metro icons and some of the missing elements such as Windows start button/bar and my computer icons are the noticeable changes. By default, My Computer icon is not included and you can't get it back like how we did in Windows 8 or other versions. Here is the simple guide about how to show my computer icon on the Windows 2012 R2 server desktop. This post was originally published in the year 2012, and now we are updating in the year 2019 for the server version Windows 2016 and 2019. Also if you want to add 'Run' icon to Windows Server taskbar for easy access, then you will find the way.
Windows 2012 R2 and later server versions are more powerful and secure Operating Systems. Microsoft has enhanced built-in security by removing unwanted modules. To get back most of the desktop experience features, we need to install an additional feature. By default, you will not find 'Personalize' option on the desktop menu which usually helps to show desktop icons including my computer. By the way, if you have selected the full desktop version during Windows 2016 or 2019 server installation, you will see the Personalize option.
We earlier published a guide about how to show My computer on Windows 10 desktop, but the same method will not work here because of missing Personalize option in the menu.
Steps to Show My Computer on Windows Server Desktop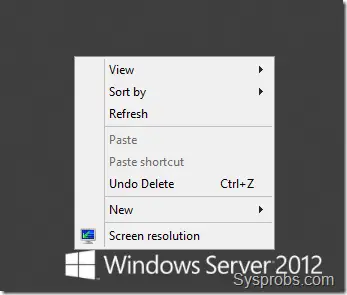 In Windows 2012 R2
As mentioned earlier, this feature is not included by default in Windows 2012 R2 Server. If you can manage the server without My computer icon on the desktop or other personalization options, better continue it without installing additional features. But if you desperately want my computer icon then follow these steps.
We must install the 'Desktop Experience' feature to get back personalization options which will help to get 'My computer' icon back on Windows 2012 R2 server desktop.
1) Go to 'Add Roles and Features' in server dashboard, select 'Role-based or feature-based installation' , do not select anything in Server Roles, and under Features select 'Desktop Experience' as mentioned below.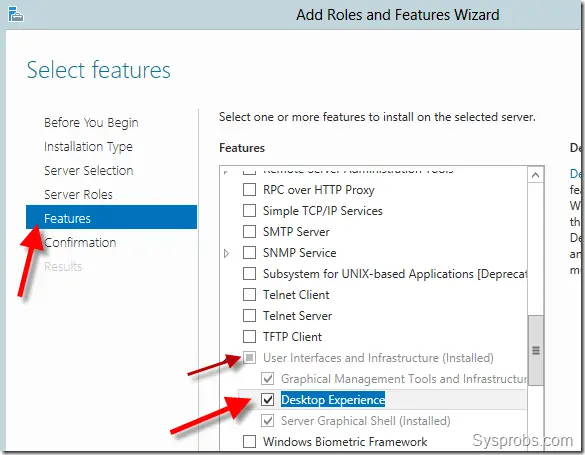 Install other required features too.
You must restart the server after the installation.

Even though this feature would have added several options but our concern is to get My Computer icon on the desktop.
In Windows 2016 & 2019 Servers
Desktop personalization option is already part of the latest Operating Systems. Now after the desktop experience feature installation, you would have the same option in Windows 2012 R as well.
2) When you right-click on the desktop you must be seeing the 'Personalize' option (which was not shown in earlier screenshot).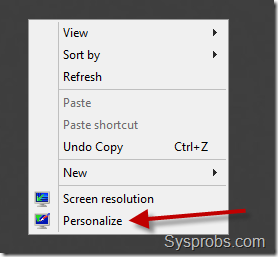 3) Click on Personalize and 'Change desktop icons' at top left corner. It will bring back our traditional desktop icons settings like Windows 7 or 8. This is applicable for Windows 2012 R2.
In Windows 2016 and later Server Operating Systems, you will see the below screen in the settings app. Click on 'Themes' then 'Desktop icon settings'.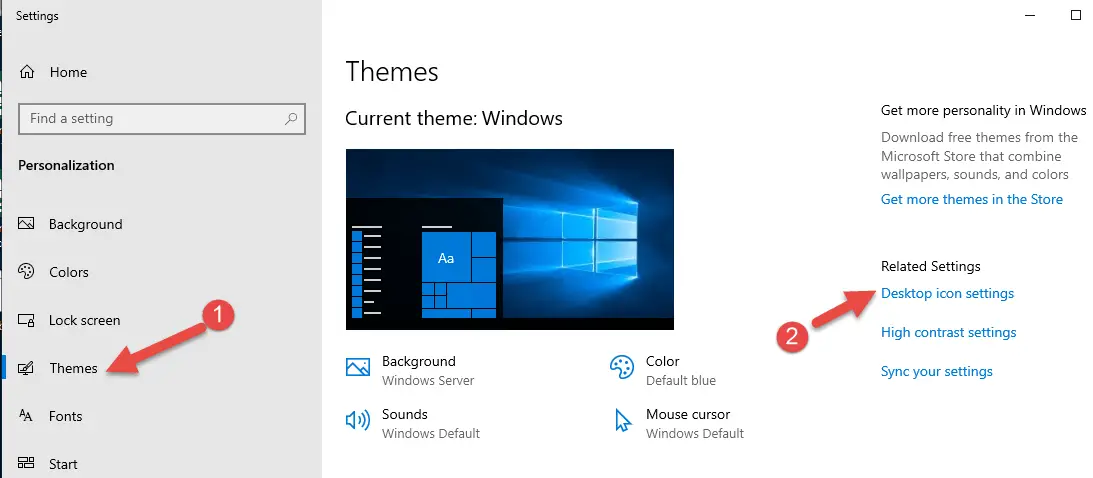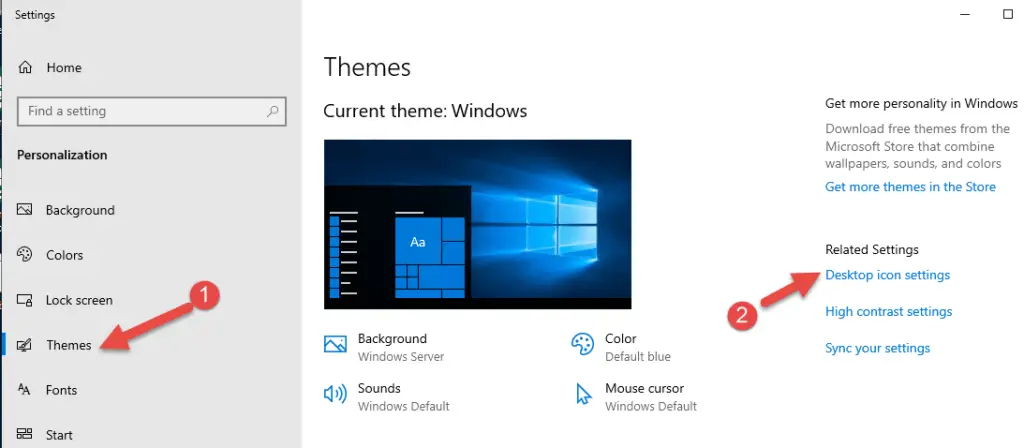 4) Select the icons you want to show, in our case it is My Computer (This PC) icon.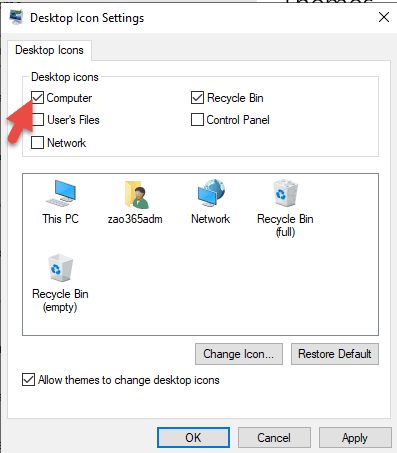 That will show My Computer icon on Windows 2012 R2/2016 and 2019 server desktop.
How to Add 'Run' Icon to Windows Task Bar in Windows 2012 R2 Server
To add 'Run' icon in Windows 2012 R2 server taskbar like how Windows PowerShell was included by default, follow these steps.

5) First, go to the 'All Apps' view. If you are already in Metro UI view you can right click on empty space, then click on 'All Apps' icon which will appear at bottom.

If you are in the desktop view, you need to move the cursor to top right corner to get more options. Click on 'Start' icon to get metro UI, then follow above steps to get All apps icon.
6) Once you can see all applications, find out Run and right-click on it. More options will appear at the bottom of the screen. You can select 'Pin to taskbar' here, even you can pin Run icon to start menu.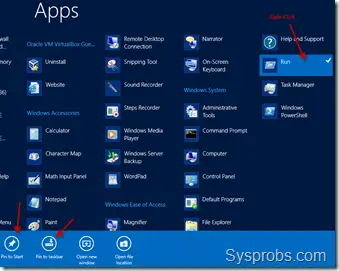 That's it, we have added Run in Windows 2012R2 server taskbar (and in start menu too)

We may not need to do this activity on the latest server versions because it has the powerful search option which can show all programs, settings, and files quickly.