In this guide, you will learn how to install the 64-bit version of Windows or Linux virtual machines in 32-bit of VMware workstation that runs on the 32-bit version of Windows OS (Host computer- your physical computer).  This could be a rare situation because if you have the latest physical computer and Windows 10, it will be mostly 64-bit OS and hardware. Also, the latest VMware workstation does not support this option to modify the settings. The below screenshots taken from older version of VMware workstation.
If you are still using the old computer and Windows 7 32-Bit as the host OS, then you must read this guide. Most probably you will have the VMware workstation 32-bit only. This article explains how to check the processor compatibility and Install 64-Bit Guest OS on 32-Bit VMware Workstation
Do you like to use the latest Windows servers and Windows 10 64 on your 32-bit host operating system? Then use the following tool and maker sure that your computer processor supports 64-Bit architecture and Virtualization Technology (VT). It is the physical processor feature, so if it has a particular architecture, then you are lucky to have the 64-Bit guest OS if not, nothing can be done.
To enable VT on BIOS read this post.
Download Intel processor utility by using this free tool from Intel Site. After running the tool, it should show the support of Virtualization Technology (VT) and Intel 64 Architecture.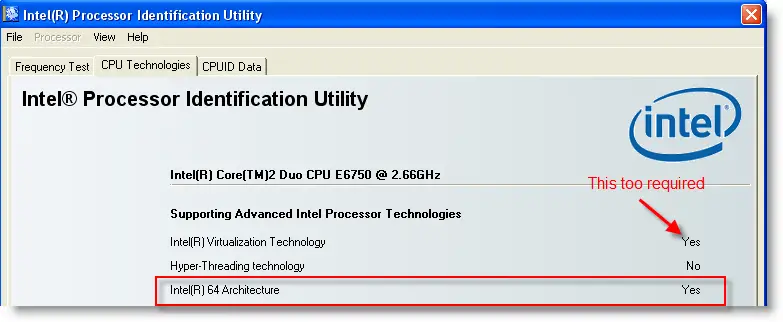 Above screen indicates this host can have 64 bit OS because VT and 64 Bit enabled.
The below video explains the difference between 32-bit and 64-bit processors.
How to install 64-Bit Guest OS in 32-Bit Host OS Using VMware?
Once the processor test result is 'Yes', select the 64 Bit Guest OS from the list in VMware.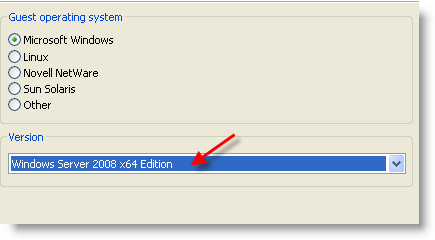 If 64-Bit not supported on your host then the following message will appear. You can ignore it and complete the VM creation.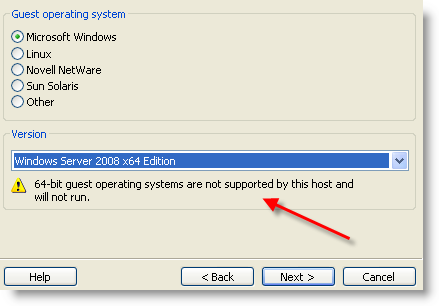 Once all set to start the 64 Bit guest OS, go to 'Customize Hardware' or 'Edit virtual machine settings', then select 'Processors'. If your processor is dual-core, then you can select two in the number of processors. In the Preferred mode, better to leave it as 'Automatic', so VMware will adjust the processor mode as per the guest operating system's requirement.

Now, start the 64-bit guest OS installation in the 32-Bit host OS VMware, it will start and work fine.