If you like playing games on your Windows 10 device, possibly you might have encountered an important Windows process known as gamerbar.exe. 
Usually a harmless Window process, but gamebar.exe may create problems on your system. It can be a virus hidden under a genuine Windows 10 process.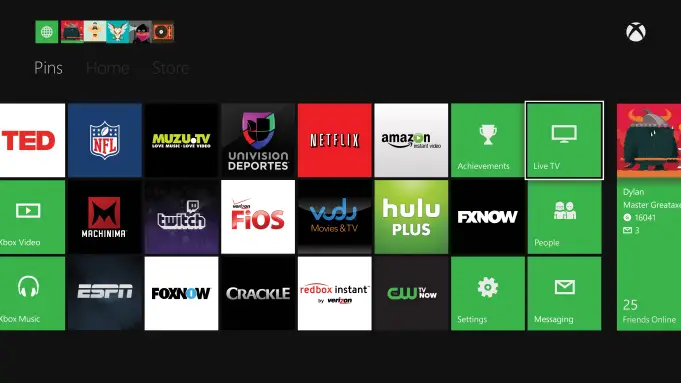 In this post, we will learn what is gamebar.exe, is it safe to use or a virus, check its functionality and ways to resolve any issues. So, without wasting any time, let us go ahead and learn more about it! 
What's gamebar.exe?
Before giving any solutions to the Windows problems, it's essential to understand the type of problem you're dealing with, and in this case, it is gamebar.exe.
Gamebar.exe is an executable file that belongs to Xbox.Apps.GamingOverlay software by Microsoft.
You can this file under location: C:\Program Files\WindowsApps\Microsoft.XboxGamingOverlay_1.16.1012.0_x64__8wekyb3d8bbwe\.
This tool helps gamers to capture videos, share screenshots and broadcast their gameplay. Besides, it can also be used to access the Xbox tool quickly. Therefore, it isn't bad software, and many gamers find it essential to have it in their system.
Gamebar.exe can be a virus camouflaging as the genuine Windows process, mainly if it's located in the subfolder, which is different from the one given above. Hence, to answer your question if gamebar.exe Malware or a virus? Then to know this, it is possible.
Gamebar.exe Functionality 
The gamebar.exe is made to complement your Xbox gaming and is an overly, which comes with many functions like:
Screen recording and screenshots 
Audio recording
Communicate with Xbox player
Gallery
Performance & resources
If you want to activate the screen recording, users need to press on Windows + G button. Users can easily download it even from the Microsoft store as it is a genuine Xbox tool. 
Problems Arising from Gamerbar.Exe File
What type of issues does the gamebar.exe file cause on your system? It can affect your PC's computer's performance and make it a bit slower than you will expect and can make it unresponsive. 
Is GameBar.exe safe? Is it Malware?
GameBar.exe is completely safe. No, it isn't Malware. It is that some cybercriminals have renamed their Malware and viruses with this particular program.
The first thing that you have to do is determine if any file is a genuine Windows process or virus in its location of an executable itself. In the case of GameBar.exe, its path will be 
C:\Program Files\Microsoft\Windows 10 Enterprise\GameBar.exe
To know its location, open your system's Task Manager, click on View, Select Columns & "Image Path Name" for adding location column to the Task Manager. Suppose you find any suspicious directory, it is good to investigate the process further.
You may consider running a scan on the system and delete such viruses named with this file name. Moreover, the Gamebar.exe file is a genuine and renowned application, and it is entirely safe to use.
No matter how many unauthorized program writers have titled their files with this name, if you keep your machine updated and do regular scanning, then it will keep your PC safe.
How to Disable GameBar.exe in Windows 10?
If you aren't using Xbox on Windows 10 and looking for ways to block the GameBar.exe file permanently, check out the below steps:
 Right-click on the Windows logo (on the left side of your screen)
 Type service & click it
 Find Xbox Live Game Save and click on it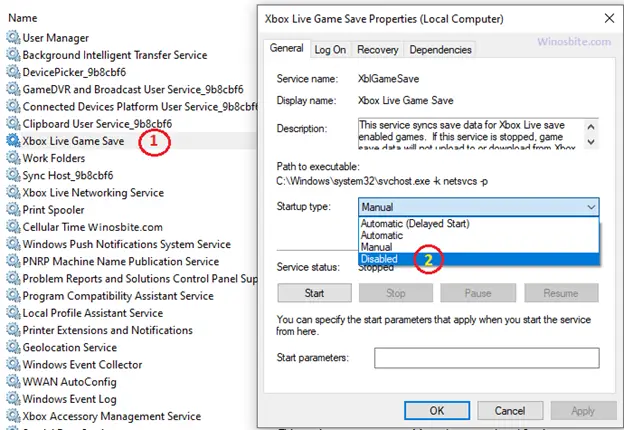 Choose properties
 Select Disabled option on startup type (check out the image)
 Finally, click on Apply & Ok
The above steps will permanently disable GameBar.exe on your Windows 10 PC and will not appear in the Task Manager!
How to delete GameBar.exe?
Before going ahead with the process, you need to know that you must never delete the safe executable file, as this can affect your PC's Performance of any linked programs that the file uses. Make sure you keep your programs and software scanned and updated to avoid any future problems caused by the corrupted files. 
When it comes to software functionality problems, check software updates and drivers regularly, so there is no risk of any issues occurring in the future.
But, if it isn't Malware and you want to remove GameBar.exe from your system, you can uninstall your Windows 10 using its uninstaller. Suppose you can find an uninstaller. You may have to uninstall the Windows 10 process to remove GameBar.exe. Try to use Add and Remove Program feature in your Windows Control Panel.
Click on the Start menu (Windows 8 users must right-click on their screen's left corner), click on Control Panel & under Programs:
Click on Uninstall a Program for Windows 10, 8.1 and 7 users
When you locate the program, click on it, and:
Click Uninstall.
Keep Your System Updated
Often, players turn off their windows updates, and with the outdated operating system, your Xbox gamebar.exe gives an error that causes frustration. Hence, to avoid this issue, follow the given steps and update your system regularly.
On your search bar, type settings
Once on your settings icon
A new window will come 
Click on "Update & security "from the given options.
Check for any updates and click to install them.
So, these are some simple ways to add or remove files and cut on the technical language. I hope this post has helped you solve your issue & brief you about gamebar.exe. 
Final Thoughts
Finding the right source of a GameBar.exe file error is important to resolve any errors rightly. 
Though most of the EXE errors affecting the GameBar.exe may happen during the startup, you can sometimes face the runtime error when using the Xbox.Apps.GameOverlay. 
It will happen because of programming, third-party plug-ins, or conflicts with any other software, or can be caused by the damaged or outdated hardware. 
Therefore, it is very important to ensure you are using updated anti-virus and scanning it regularly.