Are you searching for a laptop that allows you to run your music application software? Stop searching! You would be glad to know that for your comfort, we have arranged a catalog of the best laptops for FL Studio. FL Studio is a particular software that has the ability to organize, record, compose, edit and mix music of high quality. FL Studio is exceptionally popular and is utilized by the best and the most creative artists. So, to use such incredible software, you would require a laptop that has extraordinary functions and also has the ability to fast process.
Furthermore, we have made the list of the laptops that are best for FL Studio 2019 after thorough research and analysis. The laptops, specified in the list have the most recent Intel Core i7 or i5 processor with 16GB or 8GB RAM. The laptops are likewise installed with amazing graphics for the gentle working of the laptop. Additionally, the laptops are programmed to run the most recent version of FL Studio 20.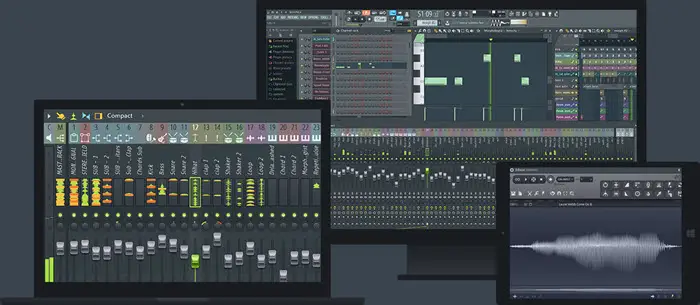 Suitable for FL version 20 – Top 10 Best Laptops for FL Studio in 2019
1. 

ASUS VivoBook S Ultra Thin and Portable Laptop

 

(Best Laptop for FL Studio under $1000)
The latest VivoBook S  is a laptop from ASUS designed to perform your regular computing needs. It has an upgraded cooling system with copper fans to cool down the GPU & CPU. The ultra-thin design and a weight of around 3.7 pounds make it convenient to carry. This laptop promises excellent performance with outstanding mobility. 8th Gen Intel Core i7 processor speed up the most challenging tasks. The Intel HD graphics allows you to make remarkable music on FL Studio. Most laptops emit light that results in potential eye irritation and fatigue, but this laptop ensures appropriate light, giving it a step above the other laptops.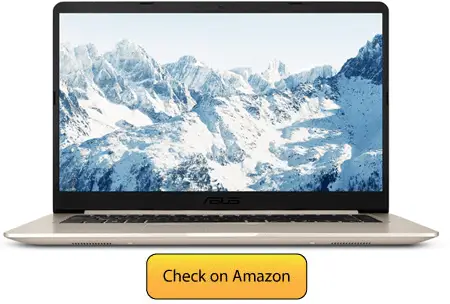 FL Studio on this laptop will give you professional sound performance, optimized amplifier, louder music, and deeper bass. Additional qualities include audio clarity and filtering noise for unlimited fun. The high capacity battery gives you the power to play and create music for a longer time. You get a hybrid hard disk with the combination of 128GB SSD and 1TB HDD. It is also one of the best laptops for FL studio under 1000 dollars that you can buy in the year 2019.
2.  LENOVO Y720
In the battle of best laptops for FL Studio, underperformance is not a choice. Boosted with 7th Generation Intel i7 processor, the Lenovo y720 gives you the power to run any program of your choice. It has the capacity to overcome any error or bugs that can reduce the processing speed of the machine. Nevertheless, you will get engaged with its sound, touch, and sight.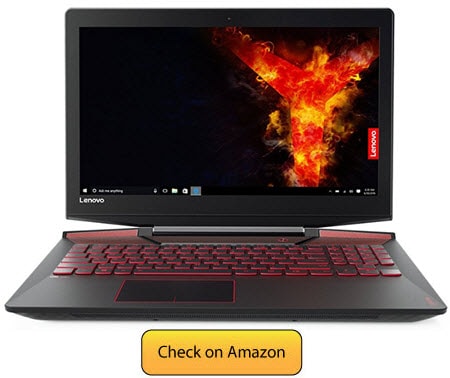 Thermal fans work great to keep the laptop cool and nice while the software intensifies the screen. With performance boosting, impressive graphics and serious firepower option, everyday tasks have become super easy. Create music in FL Studio with Y720. This laptop promises quality, ease of use and performance, no matter what type of music you create. 16GB RAM and 512GB SSD are definitely going to make your music creation with FL studio fun and quick.
3. 

HP Envy 17t Touch Quad-Core Touch Screen Laptop
All of your desire will be meeting with this HP ENVY Quad Core laptop. It is built to tackle everything you desire. Media, game or music, it will perform every task. Moreover, with the super turbocharged performance, you can run any program which does not run on any random laptop. Accompanying NVIDIA MX150 with dedicated 4GB NVRAM graphics and Intel processors, everything appears brilliant on the screen.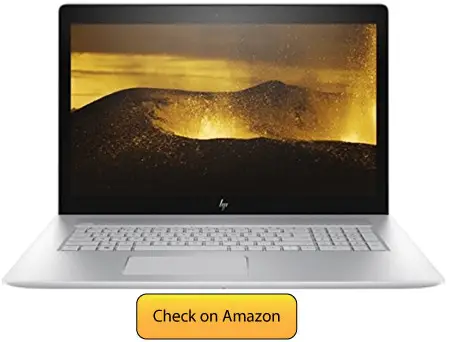 Its Full HD IPS display allows you to watch movies, create music, play games. The 17-inch screen is helpful to open and work on multiple applications at the same time. FL Studio runs best on this laptop because of its 8th Gen i7 Quad Core processor, hybrid hard disk (SSD+HDD), 16GB RAM, dual speakers, audio boost, authentic and rich audio. With huge storage take your collection of software, photos, music, and movies wherever you want to take. Editing of music will get faster and smoother on this laptop.
4. MSI GV62 8RD-034

(Best Affordable Laptop)
Feel a whole new way to collaborate with your laptop like never before. Take your computing experience to another level with 8th generation Intel processor. It consumes less power but gives better performance. MSI's new cooling technology offers strong cooling design and lower temperature. Now, you do not need to worry how extreme your work gets the cooling technology will always hold it cool. Excellent hardware configuration you can imagine from the famous MSI under 1000 dollars as one of the best laptops for FL studio in 2019.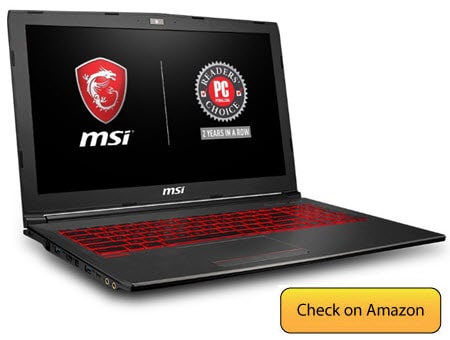 Major specs you must consider are i7 processor 6 Cores, GeForce display with 4GB dedicated VRAM and hybrid hard disk (128GB SSD+ 1TB HDD). It provides HD sound which upgrades video & audio performance. FL Studio works just perfect on this laptop.  It is the best affordable and low-cost laptop which is also accompanied by Windows 10. With the nice Red Backlit keyboard, you get professional kinds of music mixing effect, like DJ.
5. 

Dell XPS 9570 Gaming Laptop for FL Studio
Every detail and each pixel can be seen on the Dell XPS's Full HD Infinity Edge display easily without even zooming. You can also edit pictures without distressing about jagged lines and blurriness. The 8th Generation Intel's quad-core processors ensure fast working even with intensive tasks.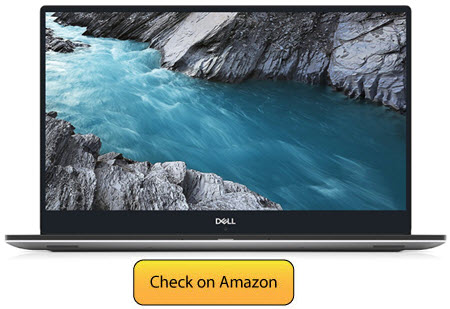 The 512GB SSD can allow you to store enough of music files and read/write them at maximum speed than the traditional hard disk. It accompanies the most advanced NVIDIA graphics with the dedicated display.  You must consider this laptop as one of the best laptops for FL studio because of its great HD sound and powerful speakers. It does not heat up so you can go creating music for hours without any problem. 16GB DDR4 2666MHz is part of this laptop.
6.  ACER ASPIRE E 15 Laptop
A variety of bright color and metallic pattern impresses every eye and delightful to touch. NVIDIA graphic maintains the standard of graphics in this laptop. With the affordable price, you can consider this model as the best option for FL Studio. The ACER becomes top in the list of best laptops for FL studio because it has a battery backup up to 15 hours with added features. Now, you can enjoy the richer sound. It conveys lifelike and richer audio. No laptop can compete for its color accuracy.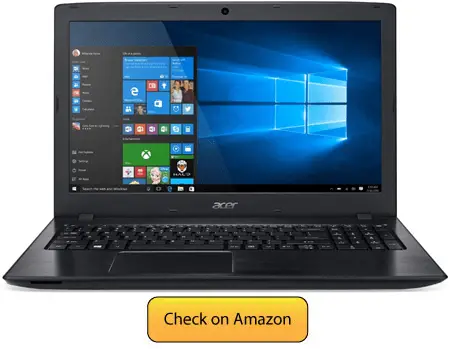 You will get uninterrupted video and audios for hours. This Acer model tops the Amazon charts because of its 8th Gen i5 processor with a turbo booster and supercooling technology. Run your FL Studio smoothly for best sound editing and fasten your production of music.
7. 

Apple 15.4″ MacBook Pro 
This laptop has a 15-inch Retina display and offers a great performance as well as HD sound. You can handle your music production with the help of 16GB memory and SSD storage. The machine comes with the 6-Core i7 processor and performance is not compromised. This laptop is bit expensive but best for FL Studio. 256GB SSD and Radeon Pro 555X with 4GB GDDR5 memory make this laptop as a powerful device.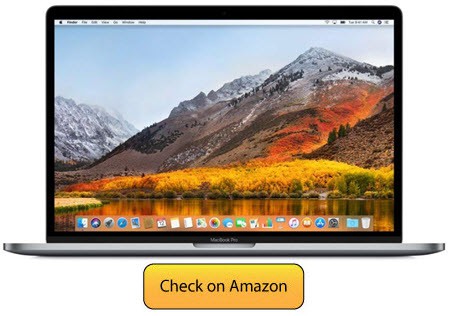 Moreover, it is very easy to carry in hand or bag. The MAC contains full stereo sounding speakers. Powerful processor never let laptop to overheat because it has a low voltage feature which never compromises the speed and performance. Also, the FL studio works great on macOS.
8. 

ASUS ROG Strix Scar II 
This laptop was constructed for pure gaming purpose but later turned out to be a great media laptop. It is one of the expensive laptops in this list around 2000 dollars with the maximum hardware specification you can expect in a single laptop. The performance of this laptop is very high, and it will enhance and speed of your music production process. NVIDIA graphics GTX 1070 8GB dedicated with 16GB DDR4 memory and 512GB SSD are part of its core features.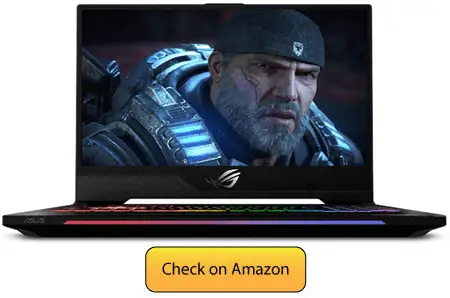 Moreover, its unique dust trapper thermal design does not allow entering dust in its internal parts. This feature prolongs the product's lifespan and improves stability. For more comfortable music production vents never let the laptop to get hot. It gives the immense sound, HD audio, and well improved audio recording and noise reduction. The powerful processor is another considerable specification of this laptop. 8th Gen i7 processor which can be boosted up to 3.9GHz. Several configurations available to customize while making the purchase based on your budget. For FL studio music production and great gaming experience, this is one of the best choices.
9. 

Dell G5587-7866BLK-PUS G5 15 5587 Gaming Laptop 
As we continue to list the most suitable and best laptops for FL studio, here is another affordable laptop under $1000 from Dell. Whole new experience of productivity, performance, and power. With Windows 10 all the features that you desire are enhanced. Moreover, with an automatic battery & power saver, you can play harder and work longer. The 8th generation Intel i7 processor ensures stunning visuals and premium performance. There is plenty of space to store your files, photos and more.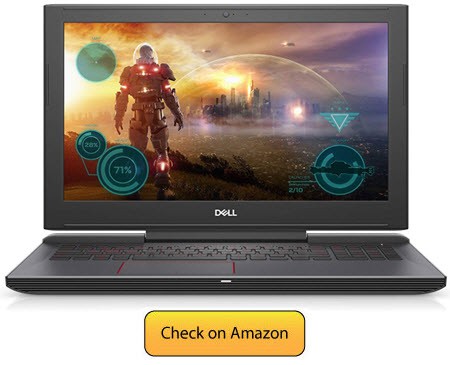 It has two tuned front-firing speakers powered by MaxxAudio to provide superior clarity sound. Impress your friends with this versatile laptop. The machine comes with beautiful color choices and attractive design. FL Studio works great on this laptop whether you are streaming, mixing or composing music it delivers exceptional audio.
10. 

ASUS TUF Thin & Light Gaming Laptop PC (FX504) 
If you are looking for a low-cost laptop, let's say, under 700 dollars for FL studio, get this laptop. It Allows you to store thousands of songs and hundreds of movies with its 1TB FireCuda SSHD. Faster performance and speed loading of programs and applications are guaranteed. Comfortable keyboard ensures fast typing and makes you more productive. The standard 15.6 inch HD screen automatically makes you active even if you are tired from work or different chores.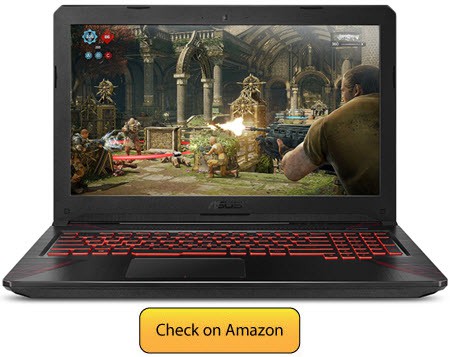 With the reasonable price, you will be getting 8th Gen i5 processor, 8GB DDR4 RAM and GeForce GTX 1050 with dedicated 2GB VRAM. The particular model of ASUS Notebook is one of the best for FL studio because of HD sound quality and dual speakers. You can convert the 1TB SSHD to 256GB SSD and get better display card for an extra $200 while making the purchase. But, we suggest you stay with the starting model if you are looking for a basic and low-cost laptop.
CONCLUSION
You will find many laptops on Amazon with the latest hardware and high specification, but they are designed to cater the needs of different users. For your ease, we have selected and combined all models that are best for FL Studio version 20 or older. Now you can choose from the above list comprises of best laptops for FL Studio. These machines are capable of running Fl studio application. We have selected these laptops on the premise of specification, features, customer reviews, music expert reviews, and facts available on the internet. If you are an artist looking forward to creating the best music, different from the others, then this thorough list will help you. So, go ahead and pick for yourself the best one from our list.