Are you looking for a device to test out Kali Linux? Then you're in for a treat!
If you're going to start your journey as an Ethical Hacker, you should consider buying the best-suited laptop for your purpose. Of course, that doesn't mean chasing after the latest and greatest technology, but you need something that offers more than a decent experience.
And that's why we decided to compile the best 8 Kali Linux laptops and laptops for Ethical Hacking. Let's get started!
Why Should You Use Kali Linux on Your Laptop
Kali Linux is one of the most popular Linux distros used for the purpose of Ethical Hacking and Penetration Testing. Some other competitors are Parrot OS, Backbox, black arch, and others. But most Ethical Hacking curriculums, books, and courses use Kali Linux. Learning and using Kali Linux can give you many advantages for this.
Kali Linux is based on Debian. So it's quite lightweight and easy on your device. It has the most necessary Penetration Testing tools already installed. So you can start right away without wasting any time. The current version, which is 2023, has included many defensive tools too. So now Kali Linux is not just for offensive security anymore. It's a great choice for red teams, blue teams, and purple teams alike.
Kali Linux on Native Hardware VS Virtual Machine
Another common question many beginners have about Kali Linux is whether to install it natively in their hardware or create a virtual machine. If you're new in this field, we recommend you start with virtual machines. Get VirtualBox or VMWare and a VM copy of Kali Linux. The good thing about using VMs is that if something goes wrong, it doesn't cause any harm to your actual device.
When you know your way around Kali Linux, you may install it natively as either a single boot or multiple boot. Installing it natively means you can use your full resource when using Kali Linux. While if you used it as a VM, you need to allocate small resources. Which means you get a slower and sluggish experience.
Recommended Hardware Requirements for Kali Linux
As with any Linux system, Kali Linux can be run on most low-spec devices. However, resource consumption highly depends on what software and tools you will use.
For the default Xfce graphical installation of Kali, you need at least 2 GB of RAM and 20 GB of disk space. This is the bare minimum. You will need better specs if you use high-end tools such as Burp Suite. It's a good idea to go and read about the system requirements of the most common pen-testing software you'll be using to get a better idea of the hardware requirements.
Best Kali Linux Laptops to Buy in 2023
Now that you have some good knowledge of Kali Linux requirements, let's move on to the main part of this article — look at the best Kali Linux laptops in 2023.
1) Razer Blade Stealth 13 Ultrabook
If you want to get into Kali Linux and are also a gamer, then the Razer Blade Stealth 13 can be an ideal choice. If you're looking for a laptop with great durability and awesome visual experience, then Razer laptops are well worth it.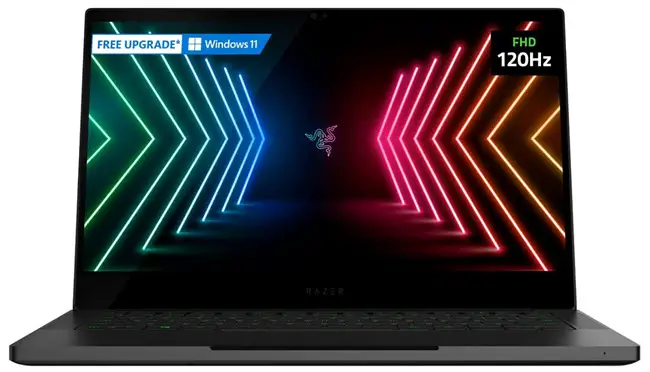 The Stealth 13 comes with a 120hz full HD display, allowing you to work smoothly and enjoy content consumption. The dedicated NVIDIA GeForce GTX 1650 Ti Max-Q graphics card will let you handle password cracking and other graphics-intensive work without a hassle.
There is 16GB of RAM onboard, so you can run VMs and multitask easily. However, as you move on, more RAM is required, so having the ability to increase RAM in the future is definitely a plus point.
Razer Blade Stealth 13 does come with a hefty price that is 1800$. Unless you really need a gaming laptop or a dedicated GPU, you may consider choosing a different model from this list if you're on a budget.
Sale
2) HP ProBook 450 G8
The HP ProBook 450 G8 can be a lifesaver if you need great specs without burning your pocket. With the base 16GB RAM and 512GB SSD variant starting at around $800, HP ProBook really stands out in the competition. We personally recommend that you get the 32GB RAM and 1TB SSD variant that you can only get for $850.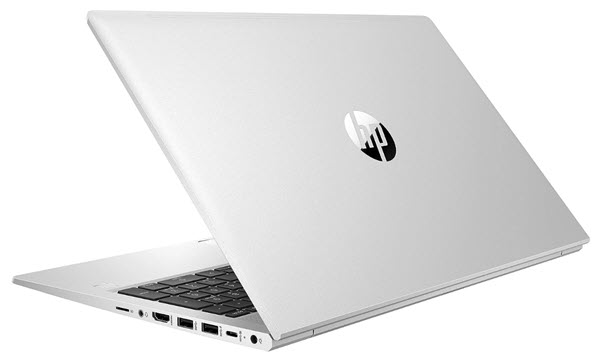 This laptop offers solid construction with much room for future upgrades. The large 15.6-inch screen is ideal for having multiple windows open with more screen space. The only lacking side we found was the display which is an FHD (1920 x 1080), IPS display with 250 nits and 45% NTSC. But that shouldn't be a deal breaker because, for Ethical Hacking, you don't need the brightest display though it's a plus.
Sale
HP Newest ProBook 450 G8 Business Laptop, 15.6" Full HD Screen,...
【Upgraded】RAM is upgraded to 32GB high-bandwidth RAM to smoothly run multiple applications and browser tabs all at once. Hard Drive is upgraded to 1TB PCIe NVMe M.2 Solid State Drive allows to fast bootup and data transfer. Original Seal is opened for upgrade ONLY, 1-years warranty on Upgraded RAM/SSD from PConline365, and original 1-Year Manufacture warranty on remaining components
3) Lenovo Legion 5
The Lenovo Legion 5 gaming laptop is another amazing choice if you want to game on your laptop. With a powerful 6GB NVIDIA GeForce RTX 3060 GPU, it can take on most graphics-intense tasks, such as password cracking.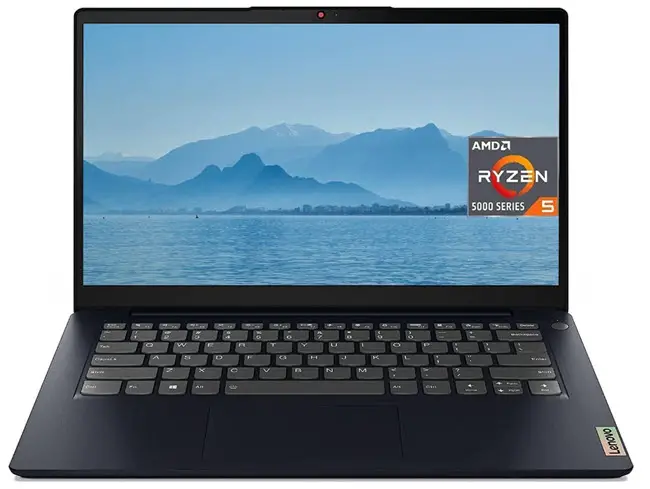 Not to mention its powerful Ryzen 7 top-of-the-line H series processor paired with 16GB of DDR5 RAM. Put all of that, and it's a power machine. You also get a QHD IPS display with a 165Hz refresh rate. Such a high refresh rate will give you a much better response in gaming and pentesting tasks.
Lenovo Legion 5 offers variants that support up to 32GB of RAM and 2TB of SSD. Overall, it's a solid-built laptop with a sleek design that caters to both gamers and professionals alike.
4) ASUS Vivobook S 15 (i9 13th Gen Processor)
The Asus Vivobook series has many great entries aimed at people on a budget. But that doesn't mean you can't accomplish heavy tasks on them. The Vivobook S 15 is definitely a reliable device you can get without breaking the bank.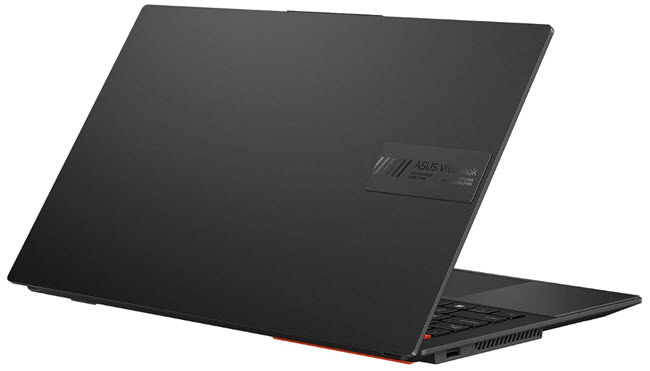 With a high-end 13th gen Intel Core i9 Processor and 16GB of RAM, this laptop can handle the most daunting tasks you can throw at it. The i9 Processor has 14 Cores and 20 Threads to run multiple Virtual Machines and any workloads from Kali Linux. Getting such a processor at this price range is already a steal. 
The display on this model is also worth praising. A full OLED, PANTONE Validated, VESA certified with up to 600 nits. A 70Wh battery powers the device. 
1TB M.2 NVMe PCIe 4.0 SSD is an additional advantage to have enough space for your network security assessment and PEN test with several tools. As this laptop is the latest model in the market with a powerful processor, it has DDR5 RAM also. Compared to other laptops, it can boost performance well.
ASUS VivoBook S 15 OLED Laptop, 15.6" 2.8K 120Hz Display, Intel...
15.6" 2.8K (2880 x 1800) OLED 16:9 aspect ratio with ultra-slim NanoEdge bezels, 120Hz refresh rate, 0.2ms response time, 600nits peak brightness, 100% DCI-P3 color gamut, 1,000,000:1 Contrast ratio, VESA CERTIFIED Display HDR True Black 600
5) Acer Aspire 5
Lastly, we have the Acer Aspire 5 A515 series laptop. Acer laptops are well-known for their decent specs at low budgets. This model is no exception to that.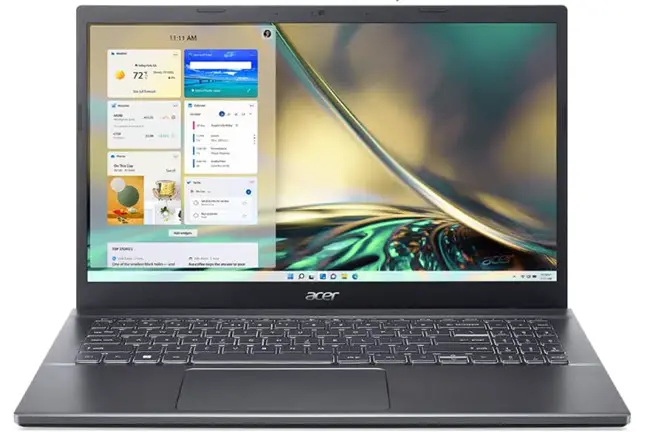 Acer Aspire 5 comes with a superb 12th-generation Intel Core i5 processor. It packed 8GB of DDR4 RAM and 512GB of SSD out of the box. This particular version has a dedicated 4 GB NVIDIA GeForce RTX 2050 graphics card, making it suitable for creative works and graphics-dependent hacking tasks.
The slim 0.7-inch body of this laptop, along with the aluminium cover, gives a premium vibe. The 15.6″ Full HD IPS display feels bright and vivid. The ergonomic hinge design is great for a good typing experience and sound quality.
ACCORDING TO MANY USERS, the RAM slots are also upgradable up to 32GB. If you need a laptop with a dedicated graphics card but don't need too much GPU, this might be a good choice.
Sale
Acer Aspire 5 A515-57-53T2 Slim Laptop | 15.6" Full HD IPS...
Powerful Productivity: 12th Generation Intel Core i5-1235U processor delivers unmatched speed and intelligence, from streaming to browsing to photo and video editing and more — experience the performance boost you need for your biggest breakthroughs.
What to Look For in A Kali Linux Laptop?
Before we conclude, we'd like to share some advice about how to choose the best laptop for Kali Linux. As we've mentioned, don't entertain buying the latest tech just because it feels perfect. Linux distros can run smoothly even on the oldest machine you have. That also goes for Kali Linux.
For processors, it doesn't have much impact. Pick any from 10th to 13th generation Intel processors or AMD equivalent. What you should prioritize is the amount of RAM. Go for a laptop that has at least 8 GB of RAM. This will allow you to run virtual machines without lagging. Try to look for a laptop with room for more RAM so you can upgrade in the future.
For GPU, a dedicated one is good to have, but it's not a must. Unless you also plan to run AAA games on your Kali Linux laptop, there's no reason to spend a fortune to get a top GPU laptop.
For storage, try to get at least 512GB because you'll need to install a lot of software and VM images. But the matter with storage is that you can always buy external ones. But a laptop with Solid State Drive so that you can get things done at a lightning-fast speed.
Final Thoughts
This guide lists our best 5 laptops for Kali Linux. We've first covered basic knowledge you should know when buying Kali Linux laptops. Then we've listed our choices and explained why you should buy them. We hope this guide will help you to buy the best device and dive into your Cybersecurity journey.