If you are trying to convert a physical computer to a virtual machine that should be used in VMware workstation or Oracle VirtualBox, then continue reading this article. We can use the free version of VMware vCenter Converter to convert any local or remote physical computer/servers to a virtual environment.
Note: Disk2vhd is another free tool to convert a local physical computer to virtual. But it can't be used for a remote computer which is running on the network.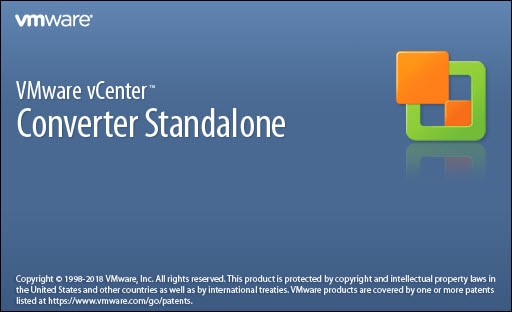 Requirement and Output File format
When it comes to P2V (Physical to Virtual), we need to see where we are going to host the virtual machine. What is the name of virtualization software, hypervisor or cloud platform? Each vendor uses their proprietary virtual hard disk format and configuration files. Here is the summary.
Oracle VirtualBox uses VDI disk file format. But they support VMDK and VHD also.
VMware workstation, VM Player and ESXi use their VMDK disk files only.
Hyper-V on Windows host, Servers and even Azure cloud support VHD and VHDX disk files.
So, when you use a P2V converter, you must see the output file format and compatibility of the virtualization software you are going to use.
As you could see, the Oracle VirtualBox supports most of the disk file format since it is open-source virtualization software. Luckily, there are few tools available to convert the virtual disk file formats. For example, you can convert a VDI file to VMDK or VDI to VHD. Knowing these file formats, compatibility and converters will help in doing the P2V correctly or troubleshoot them later.
Physical to Virtual by VMware Converter in Windows 10
Follow the steps to create VMDK files by converting physical to virtual (P2V) in VMware vCenter Converter.
1)  Download VMware vCenter Convert for Physical to Virtual (it's completely free- registration required)
2)  Complete the installation.
3)  Open the converter, select 'This local machine'. You can select a remote computer also. You must have administrative privileges on the remote computer to complete this.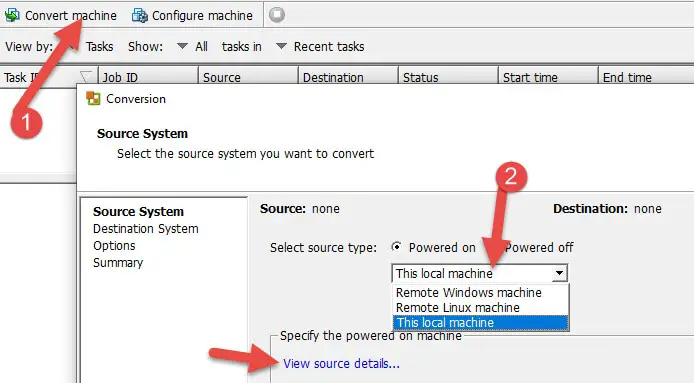 Click on 'View source details' to make sure that the converter is reading your physical computer resources correctly. If you are using remote (network computer) based on the user name/password you provide, the converter will take the inventory of remote PC and list the details. This step will ensure that the user and the converter have proper access to the computer.
4) Click next. Select the destination type. I selected the VMware workstation type. If you select VMware hypervisor, then you must have the details to upload the VM directly to the ESXi server. Select the version, name for the VM and the location where you need to save the converted VMDK and other VM files. Make sure the location is having enough disk space. It depends on your physical computer disks size and what disks you selected to convert.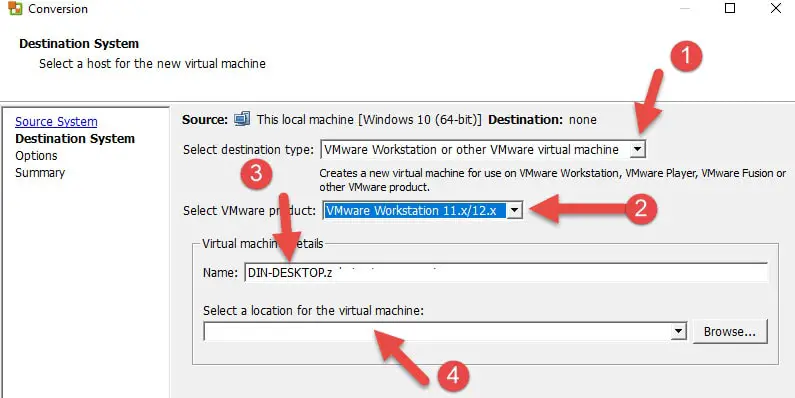 5) Once you click Next, the next screen will bring some more advanced options. Click on 'Data to copy' to choose the physical partitions to be included in the conversion. Obviously, you can't remove system or boot partitions from the list which will cause virtual machine booting problems later. Target disks size in the virtual machine is editable in this screen.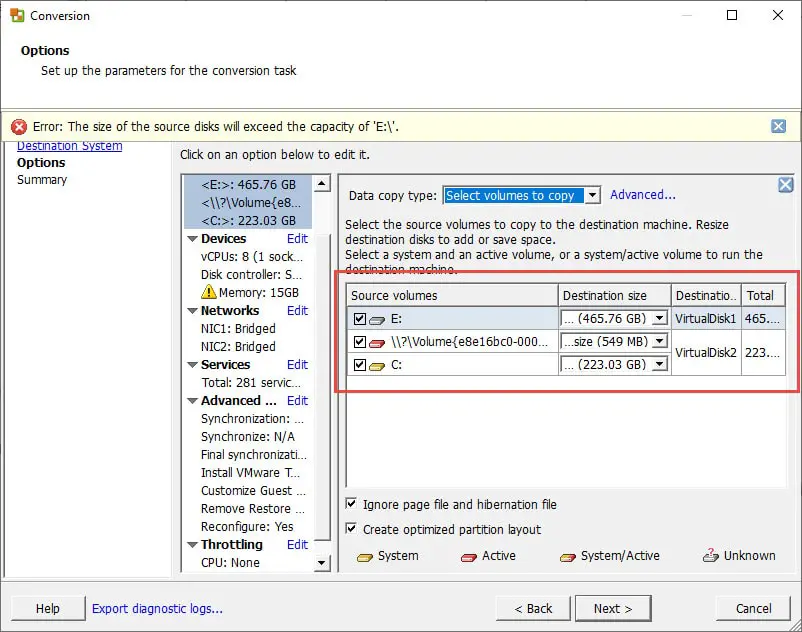 6)  Other options such as processors, disk types, memory size, network type and even the Windows services can be customized.
7)  Click Next and check the summary list as per your selection. Press Finish to start the P2V conversion by VMware vCenter Converter. Status can be viewed as below.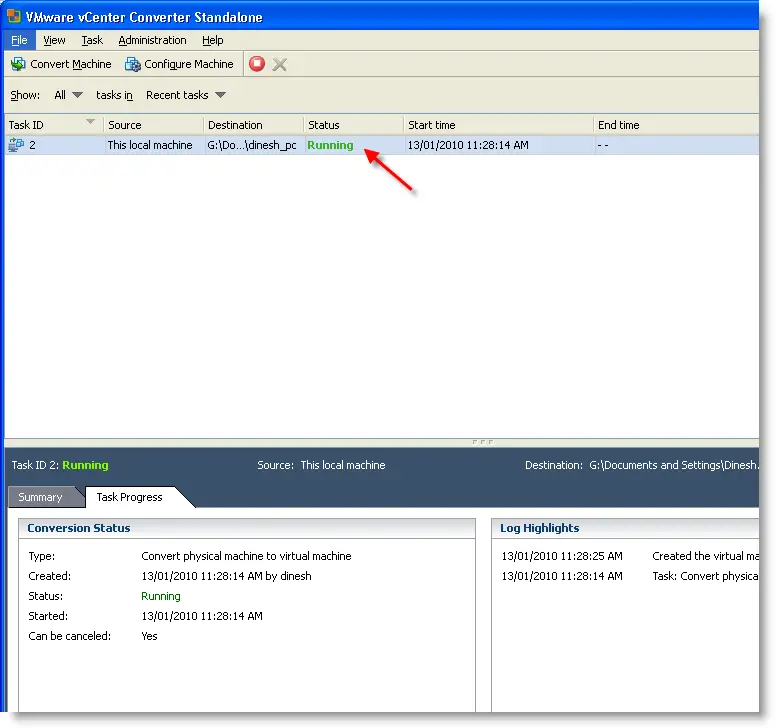 8)  Once the process is over, you will get the virtual hard disk in VMDK format.
As mentioned earlier, this VMDK file can be directly attached to VMware products and VirtualBox.
In VirtualBox, create a virtual machine with appropriate hardware and OS version, instead of creating a new hard disk, attach this converted VMDK.
If you need to use this converted VMDK in Hyper-V, then it must be converted to VHD format. We have already published a guide VMDK to VHD here.