We all like to set a homepage in Chrome browser no matter where we use it, either it can be a PC, Android or iOS – iPhone. Homepage feature in the web browser allows us to access our favorite website initially when we open the Google Chrome browser from PC or phone. This simple guide shows how to set the homepage in Chrome browser with PC ( Windows 10, 8.1) Android and iPhone.
Check out our earlier guide to block facebook on a PC and few best Antivirus software for your Windows 10 laptop. The method we described below for iPhone will also work for iPad and other Apple devices which have Google Chrome browser. We covered for Android devices also.
Set Chrome Homepage On PC – Windows 10, 8.1 and Windows 7
1) Click on Menu and Settings on Chrome browser from your Windows 10 or 8.1 computer.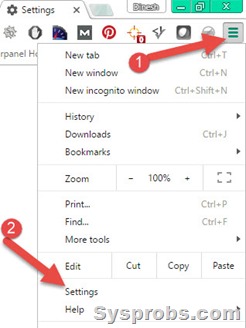 2) Under Appearance, select the checkbox of Show Home button then click on Change.

3) That will bring the option to enter the URL of the site you want to set as homepage.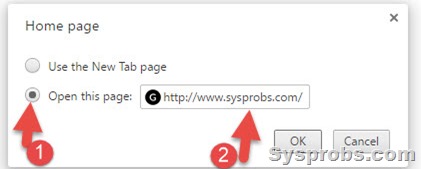 That's it for PC, we did it on Windows 10. Next time when you open the Chrome web browser, it will open the website you set as the homepage.
Set Chrome Home Page on iPhone/iPad – and iOS
For some reasons, this option/setting is no longer available on iOS and Android Chrome browser. By default, chrome browser will open with Google search as the home page.
Then how to set the homepage? you have to go through some workarounds for this, somehow I do not feel that you should follow these steps to achieve homepage feature in iPhone chrome browser. It is not that so important, but if you think you need to do it somehow, follow the below steps.
Here is the overview of the steps you need to follow.
1) Safari browser still supports the feature of 'Add to Home Screen'. You must open the URL (which you want as homepage)  in Safari browser, then select 'Add to Home Screen' option.
2) Now you will see a new webpage icon on your iPhone or iPad home screen. If you tap the icon, Safari will open the site, this is the similar way of setting up the home page in Safari browser.
3) Our concern is the Chrome browser. Basically, we need to change the default browser in iOS. iOS officially supports Safari as the default browser. To change the settings, you must jailbreak your iPhone to play around with default browser settings. Think again, should we jailbreak an iPhone to set up a homepage on Chrome?
4) Once your iPhone is jailbroken, you can install 'Browser Changer' tweak to change the default browser on iPhone. Now the webpage icon you set by Safari will open in Chrome browser and that would be the home page (you must tap this icon always).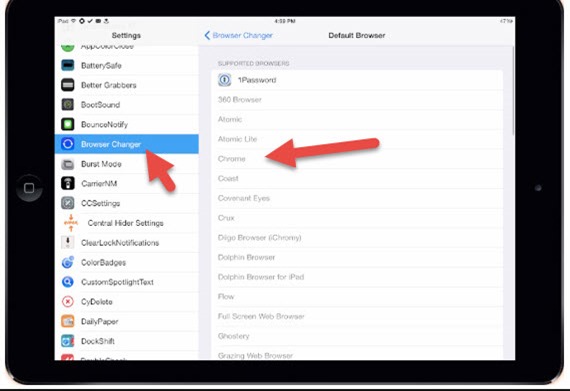 Though this is not a straightforward method and involves in jailbreaking, it is not highly recommended!
How to Set Chrome Home Page on Android Phone or Tablet
This feature removed also from the Android version of Google Chrome browser. There is no homepage option in the settings of the browser.
Here is the workaround.
You can create a shortcut icon on your Android Phone or tablet pointing to the website which needs to be your home page. The icon will show as below and every time you have to open this icon (instead of opening the Chrome browser) to start the browsing. This will work as your home page and you can continue your browsing with other sites.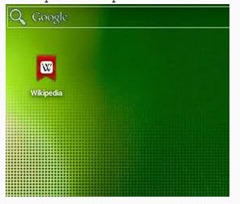 Image source.
Final Words
For some reasons (to push their Google Search as default home page) Google has removed the chrome home page settings on the mobile devices. We hope these two workarounds would be helpful to set it up in Android and iPhone. The step by step guide we mentioned earlier would be easier to set up the Chrome homepage in Windows 10, 8.1 and Windows 7.