Whether you are a student, employee, creator, or businessman, you will most likely require a reasonably powerful laptop. Laptops make it simple to work or relax on the go, from watching movies and playing video games to professional tasks and excel modeling.
A laptop is an essential tool for any professional. The device can help you get your tasks done more efficiently.
A top-tier laptop should have a long battery life, durability, and a lightweight design. That way, it can be used anywhere and anytime without any problems or inconveniences.
If you are looking to buy a new laptop but still don't know which one to go for, this article might help you to make a choice. Here we list the top 5 laptops for you to own at an affordable price and great quality.
1) Apple MacBook Air
The new Apple MacBook Air (M1, 2020) is not only the best laptop Apple has ever produced; it is also the best laptop money can buy right now. This is a stunning achievement, thanks to the revolutionary ARM-based Apple M1 chip that powers the new MacBook Air: a thin and light laptop that offers great performance, even with 4K video editing, while also offering incredible battery life.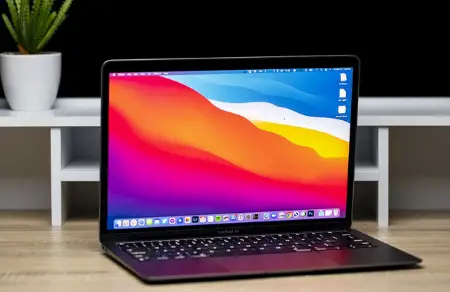 With a battery life of up to 11 hours on a single charge, this laptop can easily carry around with you at work or school. The new MacBook Air can now run iOS apps for iPhones and iPads, giving it access to hundreds of brilliant mobile applications and games and running both new and old Mac apps.
Specifications:
CPU: Apple M1
Graphics: Integrated 7-core /8-core GPU
RAM: Up to 16GB
Screen: 13.3-inch (diagonal) LED-backlit display with IPS technology
Storage: 256GB/512GB SSD
2) HP Spectre X360 14
For years, the HP Spectre x360 has been regarded as one of the best laptops, and this model is no exception. The HP Spectre x360 is now better than ever, thanks to 11th-generation Intel Core processors that provide a noticeable speed improvement and better integrated Intel Iris Xe graphics.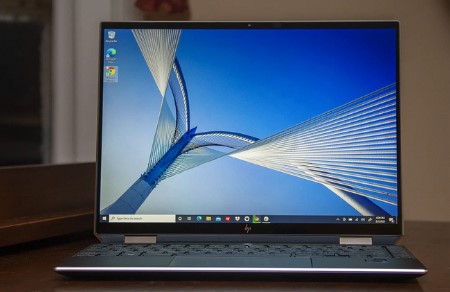 It retains the exquisite 2-in-1 design and beautiful gem-cut chassis that these laptops are known for, making the HP Spectre x360 one of the greatest-looking 2-in-1 laptops ever manufactured. These HP laptops also provide fast performance with no noticeable slowdowns or freezes. In addition, we received an average of 10 hours of battery life from the laptop.
Specifications:
CPU: Intel Core i5-1135G7
Graphics: 11th Gen Intel Core Iris Xe
RAM: 8GB
Screen: 13.5-inch FHD Display
Storage: 1TB
3) Dell XPS 13 2-in-1
If you are searching for a convertible laptop that does almost everything well, we recommend Dell's new XPS 13 2-in-1. It sports a strong and well-built chassis, a practically bezel-free 16:10 touch display, and Intel's latest 11th Gen processors.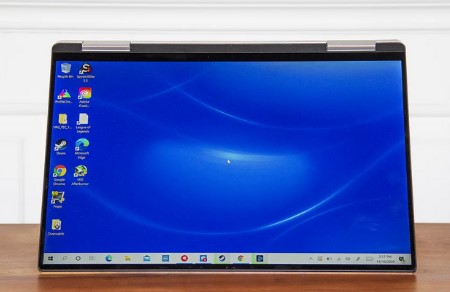 The Dell XPS 13 2-in-1 is a beautiful computer and offers exceptional durability, a beautiful monitor, and fantastic battery life. It may be a little pricy, like many Dell laptops, depending on the features you choose, but that shouldn't be why you don't get one of the best laptops they can acquire to ensure a perfect version.
Specifications:
CPU: 10th Generation Intel® Core™ i7
Graphics: Intel Iris Plus Graphics
RAM: Up to 32GB
Screen: 13.4-inch touch display
Storage: 1TB
4) ASUS ROG Zephyrus G15
If you want a high-powered gaming machine that functions well as a daily driver, the Zephyrus G15 should be at the top of your list. This model from Asus is one of the lightest 15-inch gaming laptops on the market, weighing just more than four pounds. However, you are not sacrificing performance to be portable.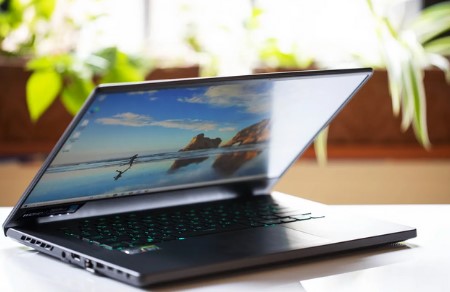 The G15 is powered by the best mobile CPUs available from AMD and Nvidia, and it comes with a quick 165Hz QHD display. Almost everything else about the G15 is excellent: the audio is excellent, the keyboard and touchpad are among the best on the market, the port selection is extensive, and the battery can last more than eight and a half hours on a single charge.
Specifications:
CPU: AMD Ryzen™ 9 5900HS processor 3.1 GHz
Graphics: NVIDIA® GeForce RTX™ 3070 Laptop GPU
RAM: 8GB
Screen: 15.6-inch QHD (2560 x 1440) 16:9 anti-glare display
Storage: 1TB
5) Apple MacBook Pro 16
If you want to acquire an M1 MacBook for heavy workloads, you should choose the late-2020 MacBook Pro. The MacBook Pro has a somewhat different form and appearance than the Air, as well as a few extra features like the Touch Bar. However, they share the same processor.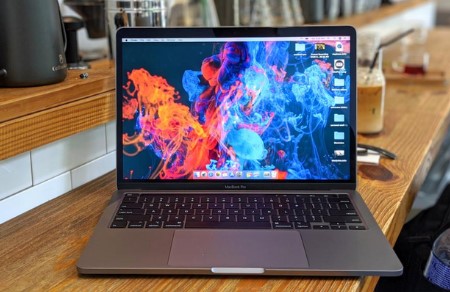 The key distinction is that the Pro has a fan (the Air does not), which allows it to run heavier workloads for extended periods without reducing its performance. However, unless you're consistently pushing demanding activities for extended periods, you won't notice much of a performance difference between the two MacBooks.
Specifications:
CPU: 2.3GHz 8‑core Intel® Core™ i9
Graphics: AMD Radeon Pro 5500M
RAM: 16GB
Screen: 16‑inch (diagonal) LED‑backlit display with IPS technology
Storage: 1TB SSD
If you want a professional laptop, you must check these laptops first. They have first-class hardware specifications and build quality from famous laptop brands. As we always say, a laptop purchase is like a one-time purchase for the next 3-5 years, so it is better to select the correct model even though it is slightly above your budget. Upgrading a laptop is a difficult (sometimes non-possible) task later.