If you are switching from VirtualBox to Parallels Desktop 14 on Mac OS X, then there is a built-in tool with Parallels which will help the migration process of virtual machines from VirtualBox to Parallels. You do not need to run any third party conversion tools or terminal commands to convert VDI to HDD.  This guide shows you how to convert VirtualBox VDI to Parallels 9 HDD in Mac OS X. The same steps are applicable for latest Parallels versions including version 13 and future versions.
Without any doubts, Parallels for Mac is the best desktop virtualization software to run virtual machines including Windows 10, Windows 8 and 8.1 on macOS host. It's having few great tools will help to run Windows programs and Mac Apps simultaneously. Oracle VirtualBox is another free software which does the similar job on Mac OS. Since the Parallels is a paid software, you get the premium support and features. Also, they specifically target and work well on macOS host whereas VirtualBox covers Windows, Mac, and Linux hosts.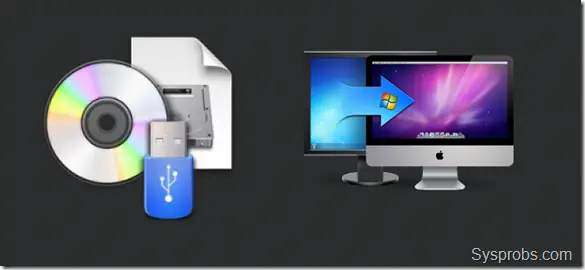 Converting or exporting your working VMs between the virtualization software may be difficult sometimes. It mainly depends on both software and their compatibility to adopt other virtual disk file formats on the software. Oracle VirtualBox uses VDI file format and Parallels uses HDD file format. We need to convert the VDI to HDD to open and use the virtual machine which was created on VirtualBox.
How to Convert VirtualBox VDI to Parallels Disk Format in Mac
To convert VirtualBox VDI to Parallels HDD, open the app, but do not start any virtual machines.
Click on File, select New Virtual Machine and open 'Add Existing Virtual Machine' as shown below.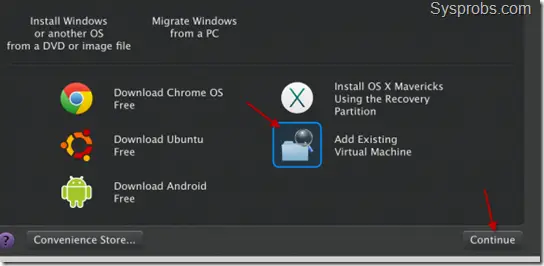 Now browse the VirtualBox virtual machine folder. In this example, I tried to convert an existing Windows 8.1 virtual machine on VirtualBox to Parallels on Mac OS X 10.9. Select the VBOX extension.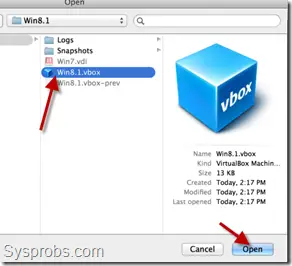 Next message will show the required space for conversion. Make sure you have enough disk space to convert VDI to HDD.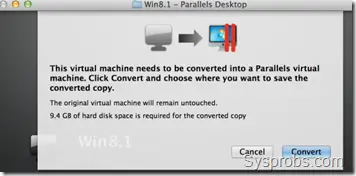 During the conversion process, the virtual machine needs to be switched on for Parallels hardware configuration, extra tools installation and to complete the upgrade.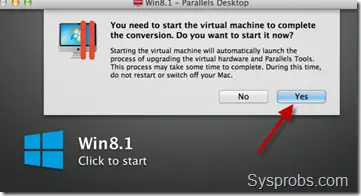 Click Yes to continue, everything will be done automatically.
The VirtualBox virtual machine you are converting should be powered off (shutdown) even not in the saved state before starting the conversion process.
Mostly the process will be succeeded and the VirtualBox virtual machine VDI will be converted to Parallels HDD in Mac.  You can straightaway switch on the converted virtual machine in Parallels. Hope this guide is helpful in converting the VM from VDI to HDD.