If you are getting into server virtualization or private cloud, especially with VMware ESXi hypervisor, here is the good news. You can easily install ESXi 7 free version on the VMware workstation with your Windows desktop or laptop computer for learning purposes. This platform can host several VMs and virtual NAS with the required internal network for a properly working test/demo environment.
The current VMware ESXi 7 version has several improvements and new features. We can try this hypervisor on our PC before upgrading or installing it in the production environment. In this example, we will use the VMware workstation to host the ESXi 7 on Windows 10. A similar method will work on VMware players as well. Also, these same methods can work on the Windows 11 host computer. I upgraded my host computer from Windows 10 to Windows 11 with the same ESXi virtual machine, and it worked perfectly.
Requirements:
A powerful computer (It should be able to handle host OS, VMware workstation, ESXi VM, and virtual machines inside ESXi) – I'm demonstrating the below steps on my i7 desktop computer with 16GB RAM.
Latest VMware workstation (or VMware Player)
A free VMware account to download the ESXi ISO file.
Install ESXi 7 on VMware Workstation – Windows 10/11 Host
1) Go to the VMware official website to download the correct installation file. You need to register and have an account.

NOTE: Since I assume you will be doing this setup on the latest computer, which supports hardware virtualization technology, I do not need to emphasise that here. Make sure that you have a VT-supported processor and that it is enabled in the BIOS.  If your host OS is Windows 11 or 10, mostly the VT-x is already working.
Find out more information about enabling vt-x in BIOS.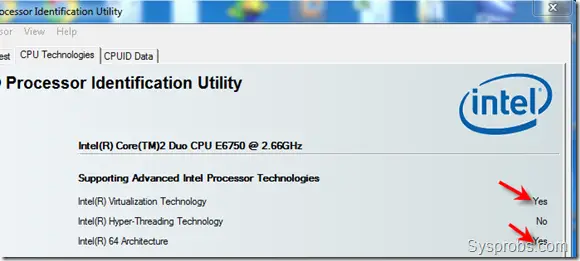 2) Create a new virtual machine in VMware.
Browse the downloaded ISO file. Select any of the older OS types below if your VMware workstation did not detect the correct ESXi version as 7. x.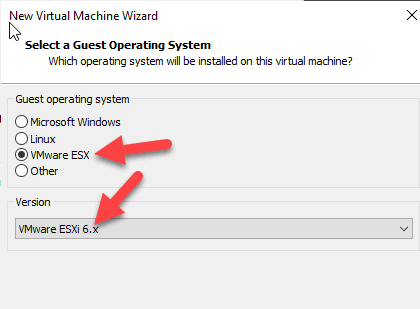 3) I will not cover each step in creating a new virtual machine in VMware. But as mentioned earlier, allocate enough resources to this virtual machine because the virtual machines you create later inside this ESXi server will use the same resources you are giving now.
4) Once the hardware summary looks fine, complete the creation and power on the VM. The installation will begin.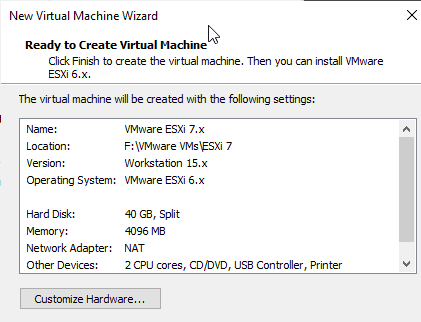 5) Most of the installation steps are easy to understand. I will mention a few essential steps here. Ensure the installation detects the virtual hard disk you allocated earlier.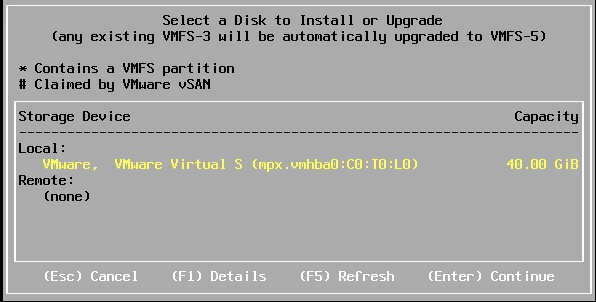 6) Configure the root password, which is vital to access the server later.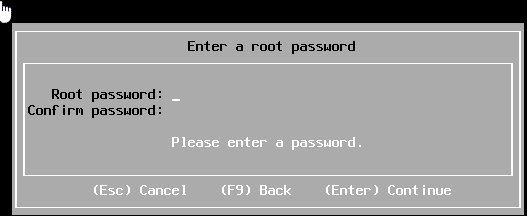 7) Reboot the VM once you get the below message. The VMware will automatically disconnect the mounted ISO file to avoid booting from the installation medium again. But if that doesn't happen for you, you need to manually eject the CD/ISO from the virtual machine before it reboots.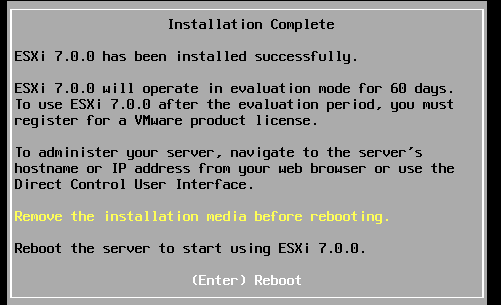 8) Once successfully rebooted, it will show the IP address of the management console to configure ESXi 7 server.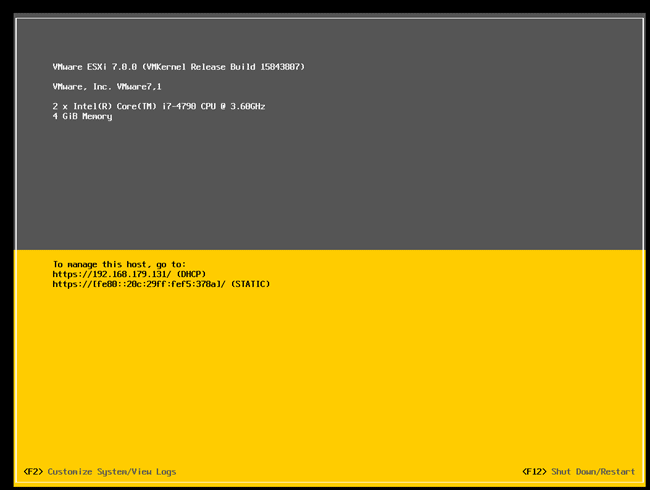 Setup VMware ESXi Server on Windows 10/11
9) On the earlier screen, press F2 to customize the server. It will pop up for the root password.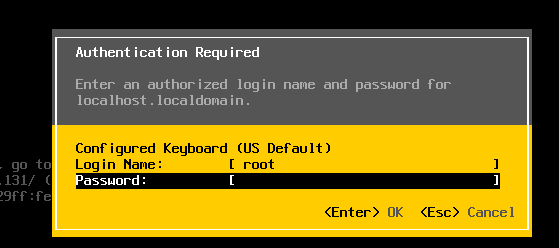 10) Here, we can change several basic settings. It is better to configure the management network to a static IP.

11) Since this VM has only one network card, go to the IPv4 configuration to make changes. We must select the proper network card and enter the settings if the server has multiple network adapters.

12) Select the static IPv4 option and enter the desired settings below.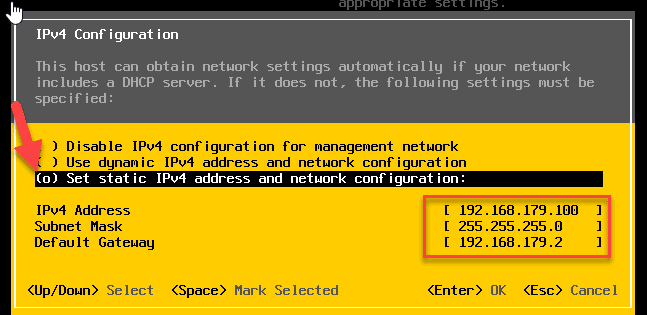 13) For this demonstration, I changed only the management network. If you are setting up a proper test environment with a DNS server and other nodes, you can visit the DNS configuration to configure DNS server IP and a hostname for the ESXi server.
14) Once these settings are done, save them by pressing 'Y'. This action will restart management services.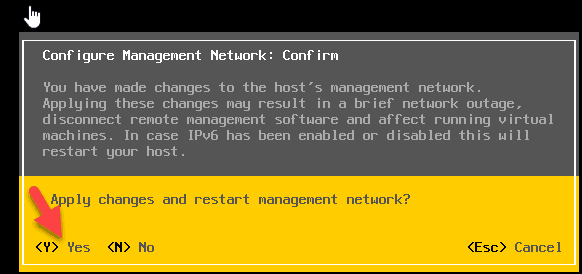 15) You will see the new network IP and its type below—this static IP of the server can be accessed via the web browser.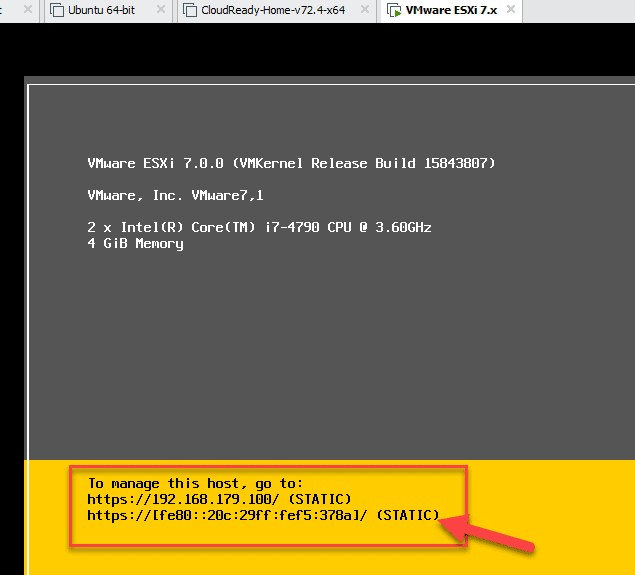 16) Type the IP of the server in a web browser. I prefer to use Google Chrome or Firefox browser. Enter the root credentials to log in.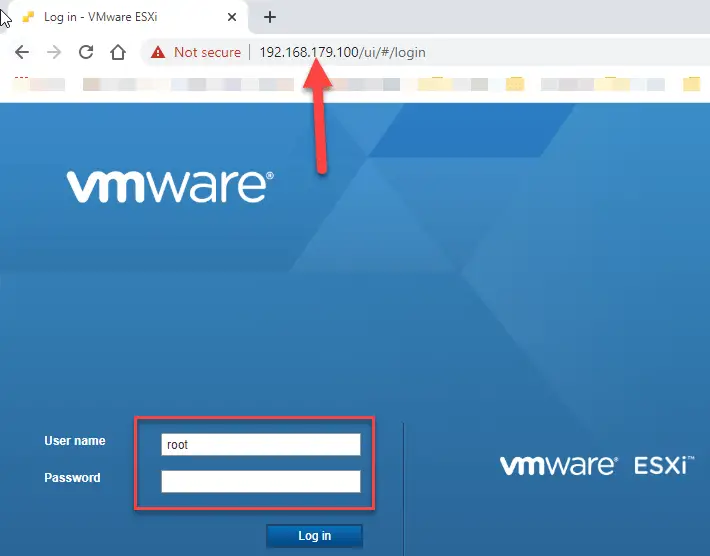 Here is the screen I could access the ESXi server from my host computer, Windows 10. If you have a powerful laptop, you can do the same installation steps to have ESXi on a laptop.

Since this virtual machine runs on VMware, we should have a proper network type to communicate between guests and the host computer. Bridged mode, NAT and Host-only network types are applicable here. We need to configure these network types on the VMware workstation.
17) Use the license key file and activate the product.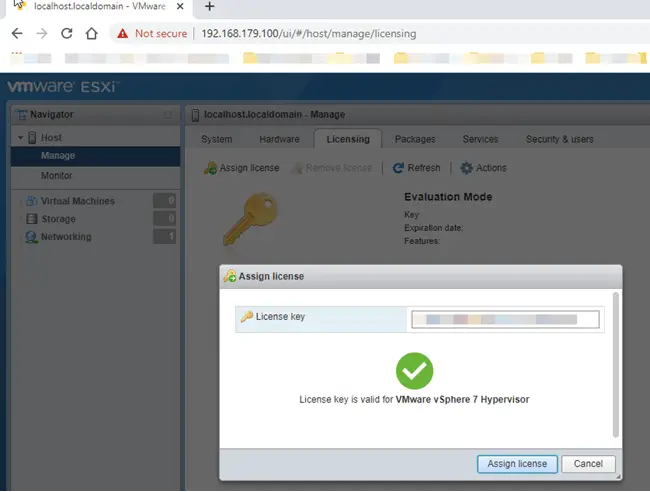 Now your VMware ESXi 7 server is ready on your Windows 10/11 computer, thanks to the VMware workstation.
You can create some virtual machines and NAS OS and set up a test lab. Even if your physical computer is powerful or you can connect one more to your network, you can have one more ESXi server on your network to play around with VMware cluster/VMotion.
FAQs:
Can I install VMware ESXi on VMware Workstation?
Yes, that is what we discussed here. You must have a reasonably powerful computer to allocate enough resources to the VMware workstation host and ESXi VM. Remember, this ESXi will host a few VMs inside it. So, give the resources wisely to have optimal performance. You can follow the above guide for the installation steps.
Can I install ESXi on a virtual machine?
Yes, you can have ESXi as a virtual machine on a VMware workstation or VM Player. This doesn't work on other virtualization products like VirtualBox and Hyper-V. This is the ideal way to use for learning and testing purposes. The performance will be slow. Check the official system requirements for ESXi 7 server and allocate those resources to your virtual machine.