Mac Operating Systems use DMG file as the disk image format. If you see a DMG file, which means it was specifically built for Mac Operating Systems. If you need to open and see the content or use that as an installation medium on Windows OS, then this guide will be useful to convert the DMG to ISO for free on Windows 10 computer. Windows OS and most of the software do not support DMG files directly. Once it is converted to ISO file format, then it can be burned to CD or DVD in Windows OS. Even you can mount the ISO file in the virtual environment and use it.
Here, I will be showing how to convert the Mac DMG file to ISO on my Windows 10 computer. This method is applicable for older Windows versions such as 8.1 and Windows 7. I will use a small program called 'dmg2img' for this conversion. Dmg2iso is a free command-line tool that does the job quickly and correctly. Power ISO is another solid tool but it is a paid application.
How to Convert Mac DMG to ISO in Windows? Follow the steps
1) Download dmg2img from the official site here. It has a 32-bit version only. You can still use it on your 64bit Windows 10.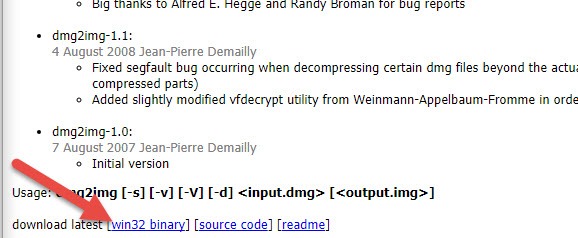 2) Installation not required, just run the below command after extraction. You can use any unzipping tool to extract the file.  You must run the command from the same extracted folder which is having 'dmg2img.exe' file. Otherwise, you need to set up the path in Windows variables.
dmg2img < Source file.dmg> <destination file.iso>
3) The original conversion with correct file names starts as below.

In the end, you will get a successfully converted ISO file from DMG file in Windows. This ISO can be used by any mounting software or attached to VMware or VirtualBox as CD ROM drive. Also, it can be burned to physical CD or DVD. It becomes portable and accessible on most of the Windows and Linux Operating Systems.
Alternate to dmg2img for DGM File to ISO – Power ISO
Power ISO is a paid software which mainly built to CD/DVD image files conversion. It is easy to use as it has the graphical interface. If you regularly convert these type of files for production or testing environment, then you can consider Power ISO as the best option.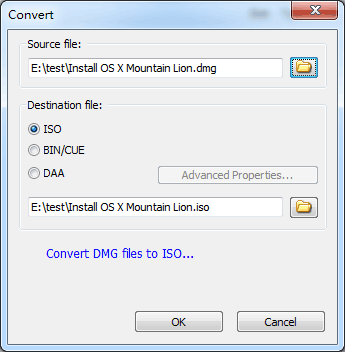 You can visit their home page to find more information and download.
There are some more other GUI tools (with the graphical interface) available, but they are not free. I find that the dmg2img free tool does the job very well and the converted ISO file worked in most of the software and Operating Systems.
Rip Physical Mac DVD to ISO in Windows 10
By any chance, if you want to rip and create ISO file from a physical Mac DVD on a Windows computer, follow these steps.
1) Download and install Imgburn burning software. (Free version, registration not required). Though the program looks old and outdated, it does the job good in Windows 10 and other versions.
2) Insert the DC or the DVD to the DVD drive.
3) Start program and select the "image file from disk" option. Do not close log screen down, better keep it.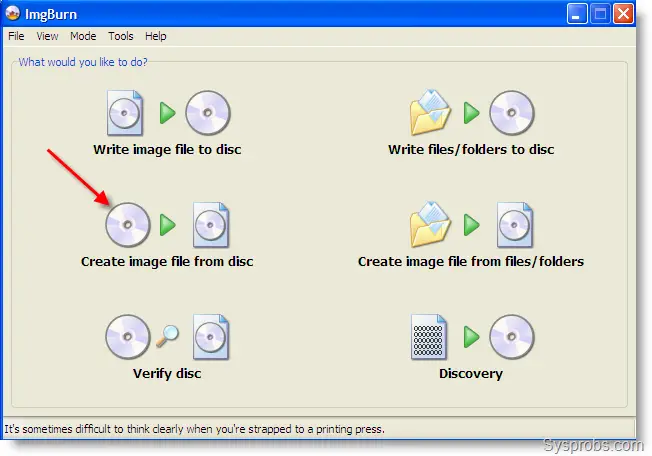 4) The next screen will detect the DVD information and output file location. Make sure to select the correct source and destination. It's better to reduce data reading speed to 1x (I know it will be slow) for this conversion. Faster reading may give some I/O errors. I prefer to make it slow read to make sure that the ISO file is intact. Then, Start progress.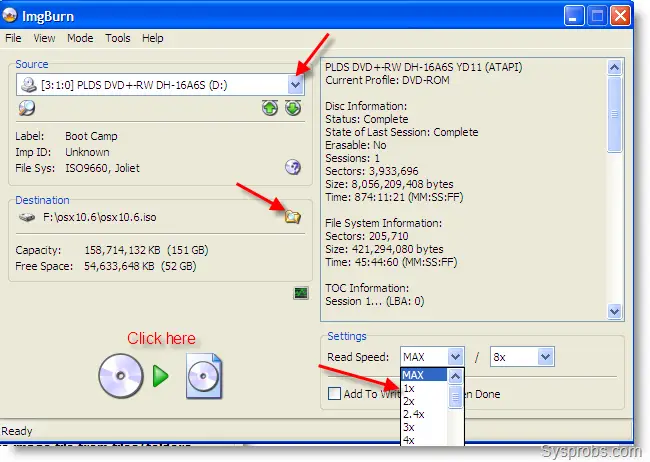 5) The progress bar will show the status. I'm sure it will end without any errors if the physical drive and disk have no damages.
Now you have successfully converted the physical CD/DVD to ISO file which is safe and easy to protect.
If you have converted any Operating System bootable DVDs to ISO file format in the above method, you can easily attach this ISO file to VMware or VirtualBox to boot and install OS in a virtual machine. Also, as many of the latest laptops and tablets come without a DVD drive, having the CD/DVD in ISO file format is the only way to transfer these files to those laptops/tablets to use.
If you are looking for the latest and premium product which can do the DVD ripping flawlessly, then the WinX DVD Ripper is one of the best product you must consider.
This method works well on Windows 10, 8.1 and any Windows where you can install ImgBurn.
By any chance, if you want to rip and create ISO file from a physical Mac DVD on a Windows computer, follow these steps.