Gpedit or Group Policy Editor is unavailable on the base version of Windows Home Edition of 10 and 11. If you need to change any setting in Windows gpedit, this issue can be resolved in two ways; let's understand more about it below on how to fix gpedit.msc not found. 
If you're getting the "gpedit.msc not found" error on Windows 10/11, it's likely because you're using the home edition of the operating system. Group Policy is a feature of Windows that allows you to control settings for users and computers in your environment.
The gpedit.msc tool used to edit is GPO or Group Policy Object. The gpedit.msc tool is only available on Windows Pro and Enterprise editions.
Methods to Fix gpedit.msc Not Found in Windows 10/11 Home Edition
By default, though Group Policy is available in Windows 10 Home Edition, however the gpedit.msc tool is not enabled. This can be frustrating if you need to make changes to a GPO. Fortunately, few workarounds can help you get around this issue.
Enable gpedit.msc by Local Group Policy Editor (LGPE):
One workaround is to use the Local Group Policy Editor (LGPE). The LGPE is a graphical interface that allows you to edit local policy settings on a computer. To use the LGPE, please follow the below steps: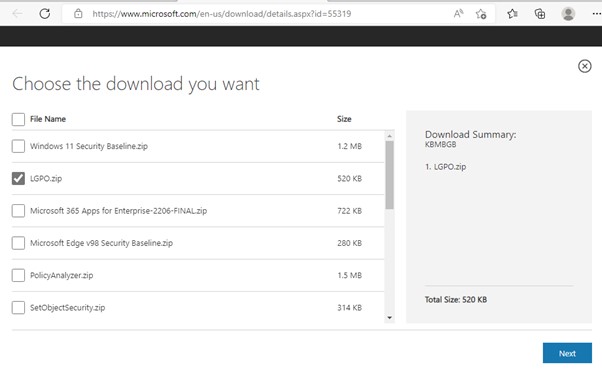 Download the zip file for lgpo.exe from here
Once downloaded and unzipped, launch LGPO
Expand Computer Configuration and then Administrative Templates.
Here, you can edit any policy settings available in gpedit.msc.
Some other options to enable the Group Policy Editor on Windows 11 Home edition by performing a few simple steps:
Related: How to fix disk scanning stuck at 100% in Windows 10
By installing GPEdit Enabler: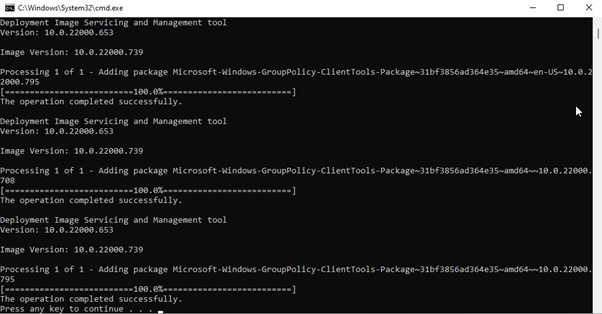 Download the GPEdit.msc installer from here:
Click the Installer file to run the installation program.
Once installed, open the Group Policy Editor to Start > Run and type in "gpedit.msc".
You should now see the Group Policy Editor window appear.
That's it! You can now change your group policy settings on Windows 10/11 Home edition.
By using Run Command to Enable gpedit.msc:
The Group Policy Editor (gpedit.msc) is an excellent tool for advanced users who want to change various settings in Windows.
If you're running a home edition of Windows, you can use a simple Registry tweak to enable the gpedit.msc tool. And here's how to do it:
Press the Windows key + R to open the Run dialogue box.
To launch the Registry Editor, type regedit in the search box and press Enter. Navigate to HKEY_LOCAL_MACHINE\SOFTWARE\Policies\Microsoft\Windows\Group Policy Objects
Please create a new subkey under Groups Policy Objects by right-clicking on it and selecting New > Key from the context menu. Name this new subkey GPO1. Close the Registry Editor when you're done.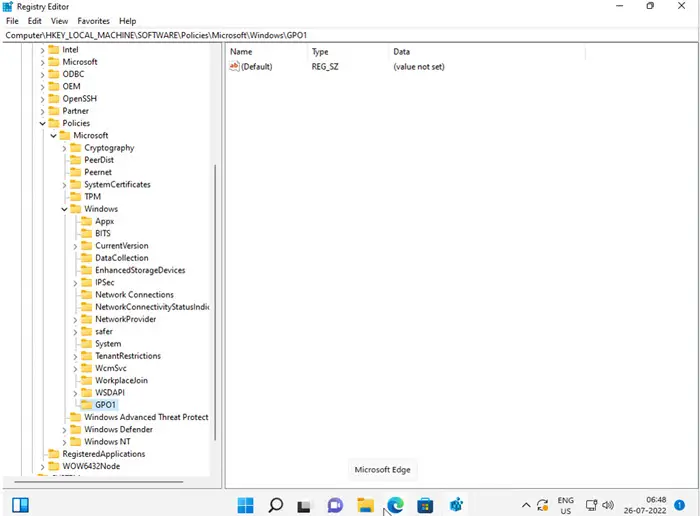 Now open an administrative Command Prompt window and type gpupdate /force to force group policy updates on your machine. This will update the Registry with any changes in Group Policy Editor, including enabling gpedit.msc on your device.

Read Also: How to fix input signal Out of range in Windows 11
FAQ's on gpedit msc Not Found:
How do I fix the missing gpedit.msc?
Suppose you're missing the gpedit.msc file can then be fixed using the GPEdit Enabler tool or a command prompt to edit the registry editor.
Where do I enable gpedit.msc?
The Group Policy Editor (gpedit.msc) is a Microsoft Management Console (MMC) snap-in that provides a single user interface for all the Group Policy settings.
Group Policy is a feature of the Windows operating system that allows you to control the working environment of user and computer accounts. Group Policy is implemented as a set of rules stored in a central database and applied to objects in Active Directory.
Gpedit.msc is not available on home editions of Windows, but there is a workaround that allows you to enable it.
How do I enable gpedit.msc?
If you're looking to enable the Group Policy Editor on Windows 10 Home editions, a simple workaround allows you to do just that. You can use the Lgpo.msc or Local Group Policy Editor to make changes to the Registry, which is usually disabled on Windows 10 Home.
However, this method requires modifying the Registry, so it's essential to back up your data before proceeding.
What Is the Group Policy Editor?
The Group Policy Editor (gpedit.msc) is a tool that allows administrators to manage various settings for users and computers in a Microsoft Active Directory environment.
With gpedit.msc, admins can control user accounts, security settings, software installation, and more.
While gpedit.msc is not included in all versions of Windows (e.g., it's not available in-home editions), it is possible to install it on other Windows editions with a bit of work (more on that below).
Conclusion:
Gpedit.msc comes in handy when the user wants to enable a feature that doesn't exist by default. Following any method suggested above can fix gpedit.msc not found error on home edition of Windows 10 and 11.
Please let us know your thoughts on how you enabled this feature on your PC in the comment section below.