Update: If you are using Windows 8 Enterprise version at home, you would be in slight trouble, because you can't upgrade it to Windows 8.1 from Windows store or control panel. Even by the Windows 8.1 Enterprise ISO file which is available from Microsoft site.  Windows 8 Enterprise can be upgraded only by the medium you download from the Volume Licensing Service Center (VLSC). Mostly the EA and SA business customers of Microsoft have access for VLSC.
Anyhow, it's a very rare and special case that someone will have Windows 8 Enterprise version on the home computers. For you, the only solution is to take a full backup of your data, format and install Windows 10 as a new installation.
Note: If you think you are smart enough ( like me) to upgrade existing Win 8 enterprise with 8.1 ISO which is available as 90 days trials, sorry that will not work. I tried this method on a virtual machine, it got installed as a new Operating System. Even I could not use the old OS, because it moved all of my files and system files to Windows.old  folder.

Microsoft clearly says the reason as below why the normal update is not possible by the Windows store.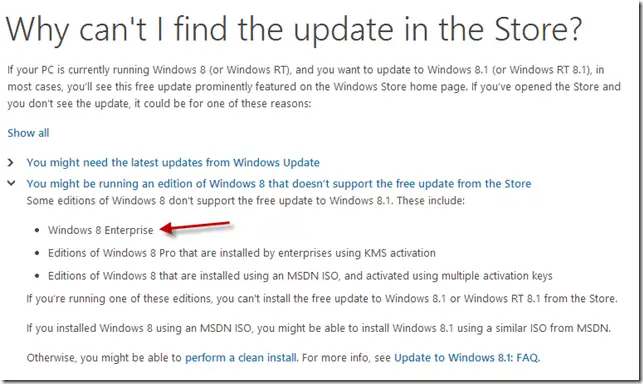 How to Update Windows 8 Enterprise to Windows 8.1 Enterprise
1) Download the ISO from Volume Licensing Service Center (VLSC). Make sure to download correct 32 bit or 64 bit matching your existing OS version.
2) Create a DVD or USB (bootable).
3) Once you execute the installation, it will start preparing the files.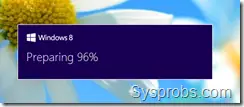 4) Next screen is to download the latest updates from Microsoft site while installing.
5) This step is very important. Obviously we do not need to lose any existing data, programs and Windows settings. So, select the first option.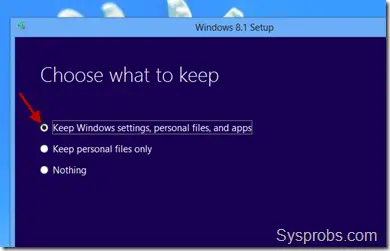 As mentioned earlier, if you try this update with normal Windows 8.1 enterprise ISO which is available for the public, you will get only 'Nothing' option, which will be considered as a fresh installation.
6) The installation will start smoothly.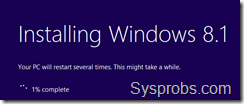 7) Once the installation has completed, you will go through the steps to customize Windows (I like to use express settings option).
8) The good thing is it did not ask to login or create an online Microsoft account. It picked up my old Windows 8 local user account.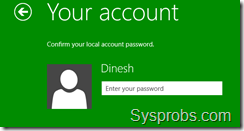 9) For some strange reasons, even after I entered my local user account credential, it showed below error related to setting up an online Microsoft account. I did not bother since I do not want to login with an online user account which will create another new user profile.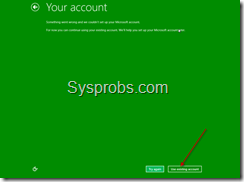 10) After settings up and configuring apps and other settings, you will get the upgraded Windows 8.1 enterprise desktop. It will keep your files, settings and same profile.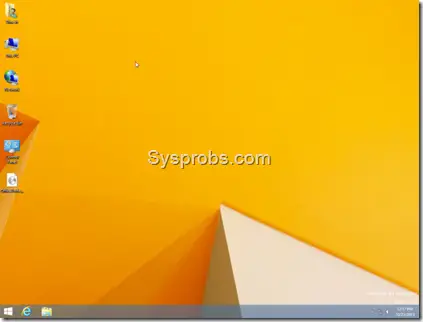 Final Words
So, updating Windows 8 Enterprise to Windows 8.1 Enterprise is easy and straight forward. But, this can be done only by the medium you download from the Volume Licensing Service Center (VLSC).
If you are using Windows 8 enterprise in the business organization, then your IT department may deploy the updates across the organization by using Microsoft Deployment Toolkit (MDT) 2013 or System Center 2012 R2 Configuration Manager
If you like to try some latest or old Windows Operating Systems in a virtual environment, try our download page which has pre-installed Windows OS images.