Using 'Apps' on the PC differs from using the usual programs in Windows 8.1 or Windows 8 users. As you are aware, Windows 8 came with two types of interfaces: tile-based metro UI and normal desktop mode. Closing an opened program or window in desktop mode is as same as earlier operating systems. But in metro UI, closing an app is really tricky if you are new to Windows 8 or 8.1 Operating Systems. This small guide shows all possible ways to close apps in Windows 8 and 8.1.
Usually, apps do not have a close ( x ) or minimize button; once you open it, it will fill up the full place of the screen. Since metro UI and apps are mainly created for tablets, you may need to use any of the below methods to close them on desktop or laptop computers.
Possible Ways – How to Close Apps in Windows 8 or 8.1
1) Use the cursor
If you are using a laptop or desktop, you can use the mouse pointer (cursor) to close apps.
Move the cursor to the top of the app window; once the cursor changes as hand, left click, hold the mouse and drag it to the bottom of the screen (it's like throwing the app to the bottom of the screen). See the below video for more details.
Using Windows 8 or 8.1 on a tablet, you can use your finger instead of the cursor.
2) Another way with the cursor
This method can close multiple apps running behind the next screen. For example, you can run multiple apps in Windows 8.1 or 8, but you can view only one app on the screen (if you have not split the screen) at a particular time.
Simply move the cursor to the top left corner of the screen. You will see the opened apps and desktop mode screen. Right-click on the app you need to close and click close.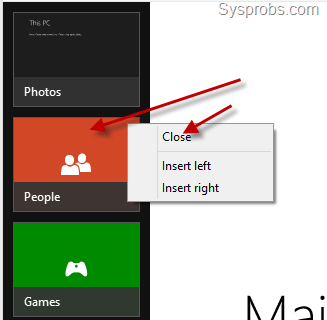 Read Also- How to install TFTP Client on Windows computer.
3) Task Manager still works to close Apps in Windows 8/8.1
When in Metro UI mode, press CTRL+ALT+DEL and go to task manager (it will automatically open in desktop mode). Here you can identify the apps you would like to close.
Select the app and click 'End task' at the right bottom.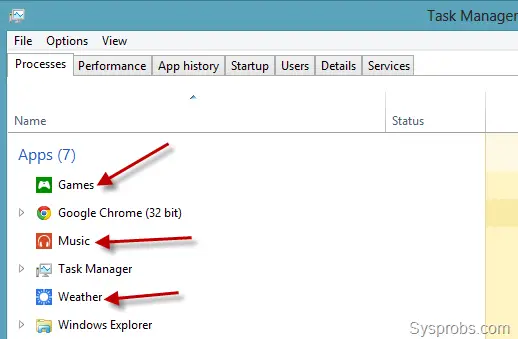 Related: How to use DISM command to repair Windows installation.
4) ALT+F4
Here is your old-time friend; yes, you can press the ALT+F4 key together to close apps.
Some apps may not detect ALT+F4 key combinations; that time uses other methods mentioned earlier.
We are sure that the above four methods are helpful in closing apps on Windows 8.1 and 8. You do not need to worry about these methods on Windows 10 or 11.