Recently one of my friends complained about extremely slow navigation between cells in Microsoft Excel. Even selecting multiple cells with (or without) formula was a very slow and lag in a new sheet. The interesting part is that this person bought a 10th Gen processer laptop with 16GB RAM and SSD disk based on my suggestion. But, how the Excel is behaving like this on a new computer? Even the cursor movement in Excel is slow.
To cross-check, I moved the same Excel file to my computer, which is not powerful like his, but it worked perfectly. Checking the hardware resource usage while using Excel left me puzzled because everything looked normal. After doing some research and trying all possibilities, I found the working solution.
I have listed down some of the other fixes you can try if the first method did not solve the problem.
The Issue:
Moving between cells or selecting a row of cells is too slow or lagging in the latest versions of Excel.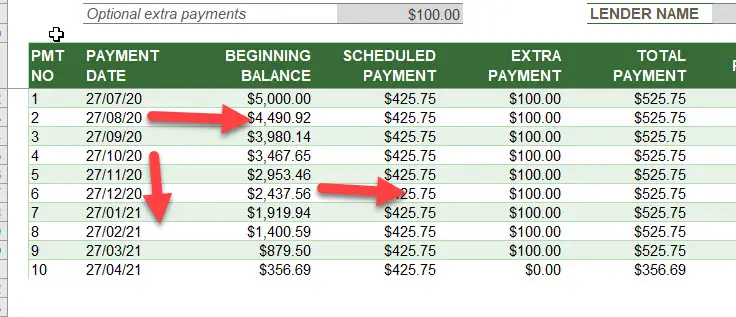 The Solution:
If you do not face similar issues while using other Office applications like MS Word and PowerPoint, then the problem is only in Excel. In this case, we do not need to try Office repair, Windows update or anything extra.
The main issue with this slow cell movement is due to display graphics. Even if your computer has a powerful graphics card, Microsoft Excel may not be able to use the hardware graphics acceleration for its animation.
The simple and easy solution is to disable the hardware graphics acceleration in Excel. As I mentioned earlier, after trying many methods, even after reinstalling the full Office 365 suite, only this small trick worked perfectly for me.
Open Excel, and go to Options from File menu bar.
Under 'Display' in 'Advanced' settings, you need to untick 'Disable hardware graphics acceleration' to remove the animation from Excel.

Press OK and open the spreadsheet, which was troubling you with the slow cell movement or selection. Now it should work smoothly without any lags.
Disable Animation for All Office Products

If you think disabling animation has greatly helped in working with Excel and you want to do the same for other Office products, we can disable the entire animation feature in Windows OS. I'm demonstrating below steps in Windows 10. You may find similar steps for older Operating Systems.

Technically, we are disabling animation feature on the OS level, so the MS Office products also will take this setting. Though there is a way to do the same step by modifying the registry, it is better to do it in GUI.

Search for "Ease of Access display settings" in Windows 10, and click on it.

Switch off the below animation option in Windows.

Doing this will remove all the animation effects on your Windows OS. To be honest, it is a bit hard decision to disable the animation effects on your Windows 10 computer for this Excel issue. Even once this is disabled, you may have a different experience without animation while closing the settings app.

In older Operating Systems or in the classic Control Panel, the same animation can be disabled under "Ease of Access Center" as shown below.
For me, just disabling the hardware graphics acceleration in Excel worked well. I did not want to disable the entire animation feature in my Windows 10 computer or play around with registry to complete this.
Other Steps you can take to Fix Slow Cell Moving Excel Sheets:
As this is related to animation and computer graphics card, check the driver and update it. Make sure you have the latest display driver from the vendor of the graphics card. Also, it should be the correct one. Sometimes, the Microsoft generic display card will look okay in most of the cases. But when it comes to real usage of the hardware, it is better to have the correct and updated driver from the vendor.
Reinstalling Office may fix the issues if this problem occurs due to any corruption.
From Program and Features in Control panel, repair it by using the Uninstall/Change option. Based on the Office version, you will get the choice for Quick and Online Repair.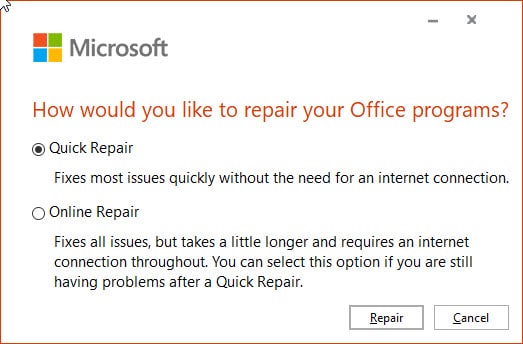 Try the Quick repair first and restart the computer. If that doesn't help, try the Online Repair, which is almost like removing and reinstalling the full Office products.
Doing a Windows update is one of the best ideas here. It will download the latest drivers, including display card and any patch updates for Windows and Office products. This may solve this and other issues on your computer.
Conclusion
These above steps will surely fix the slow cell movement in Excel for new or existing sheets. Remember, we have not talked about this issue for a specific Excel file with lots of formulas. This will be a common issue for all the Excel sheets, including the very new sheet which doesn't have any data or formula because the issue is mostly related to the graphics driver.
The reason I have mentioned the below point is, there are other plenty of tweaks and settings to change if a particular Excel sheet is slow in the calculation, freezing, slow in saving, etc. But this specific issue is relevant to slow cell movements and cell/row selection in all Excel sheets which could be solved by one of the methods I have mentioned above.