Mac Operating Systems use DMG files as the disk image format. It is mainly used to distribute Operating Systems and applications related to macOS.
Opening the DMG files in Windows OS is challenging, and this guide shows how to convert the DMG to ISO by dmg2img (and other tools) for free on Windows 10/11 computer.
Since Windows OS doesn't support DMG files natively, we need to convert the file to known file formats or use the proper tools to extract the content. Once it is converted to ISO file format, it can be used internally or mounted to the virtual environment.
Convert Mac DMG to ISO by DMG2IMG in Windows
DMG2IMG is a free yet powerful command line tool to convert DMG files to ISO on the Windows platform. It will work on Windows 11/10 and older Operating Systems like Windows 8.1/7.
1) Download dmg2img from the official site here. It has a 32-bit version only. You can still use it on your 64bit Windows 10.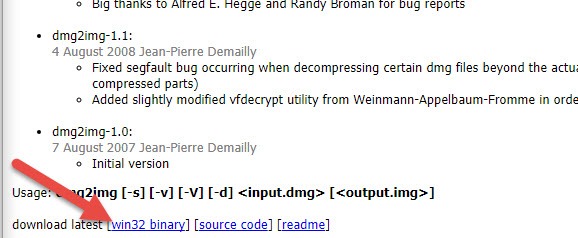 2) Installation is not required; extract the zip file. You can use any unzipping tool to extract the file.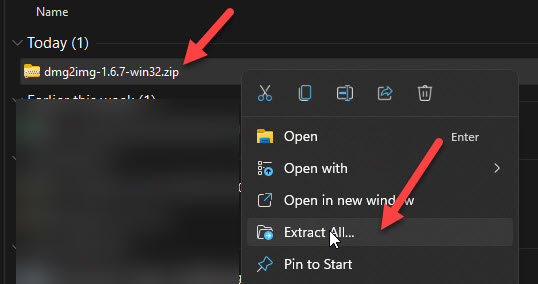 3) After the extraction, open the command prompt as Administrator and execute the following command.
You must run the command from the same extracted folder with the 'dmg2img.exe' file. Otherwise, you need to set up the path in Windows variables.
dmg2img < Source file.dmg> <destination file.iso>
4) The original conversion with correct file names starts as below.

In the end, you will get a successfully converted ISO file from DMG. This ISO can be used by any mounting software or attached to VMware or VirtualBox to boot the virtual machine. Also, it can be burned to a physical CD or DVD.
Alternative to dmg2img.exe Tool – Power ISO
Power ISO is a paid software mainly built for CD/DVD image file conversion. It is easy to use as it has a graphical user interface. You can consider Power ISO as the best option if you regularly convert these files for production or testing environments.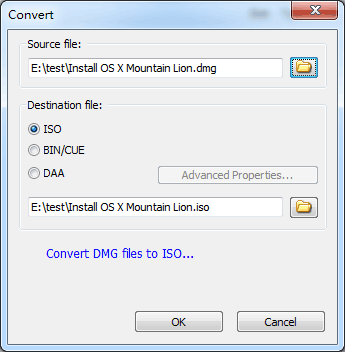 You can visit their home page to find more information and download it.
Some other GUI tools (with the graphical interface) are available, but they are not free. I find that the dmg2img free tool does the job well, and the converted ISO file worked in most of the software and Operating Systems.
7-Zip Program
The famous compression and decompression tool 7-Zip can read the content of the DMG file in Windows 11. You can use it to extract the content. Then create the same content to make ISO file from it.
ISO Workshop
ISO Workshop is another alternative and free tool for the dmg2img tool. It can work well on most Windows Operating Systems to convert DMG to ISO for free.
It is a GUI tool which is easy to follow the steps. You can download the tool from the official website here.