Recently I got an error message saying that failed to change state with error code 32788 on Hyper-V 2012 R2 host while attempting to start the selected virtual machine. Retrying several times did not help in bringing up the virtual machine.  Here is the simple way to solve the problem and power on the virtual machine on Hyper-V 2012 R2 or even on latest 2016 Hyper-V.
Read Also: Why the network inside the virtual machine is very slow and how to fix it on Hyper-V environment?
This is the error message when tried to power on the VM.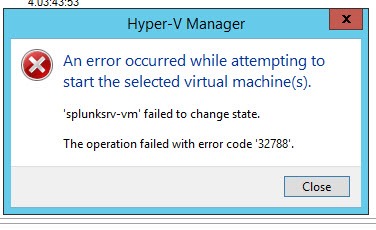 The Reason For Error Code 32788 on Hyper-V
This is basically related to the conflict in the virtual machine configuration. Something has changed on the host that is connected to particular VM, possibly the virtual network switch. In my case, I changed the name of the virtual switch recently but it was not properly configured in the virtual machine settings.
How to Fix?
Open the settings of the particular virtual machine from Hyper-V console. You can just go through the all other settings, but firstly go to the Network Adapter settings and see whether any conflict  (Configuration Error) is there.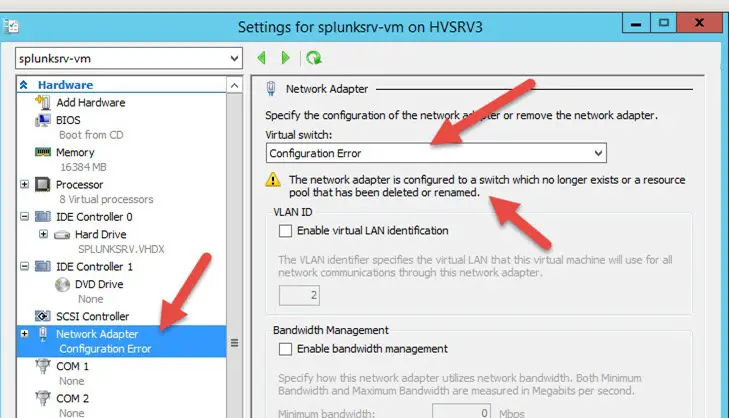 For me, it was looking for the old virtual switch which in not present now. Changing the virtual switch and attaching the correct Virtual switch helped me to power on the particular VM without any errors or warnings.
Hope this small guide would be useful if you are facing the similar problem on Hyper-V virtualization environment. You can find more virtualization tips and solutions here.