What is SearchFilterHost service on Windows 10, 8.1, or Windows? It is an executable file developed by Microsoft for the Windows operating system that helps in windows search functions. It is one of the many services that gets activated during the Windows search function. Whenever a user searches for an item in his computer system with Windows, searchfilterhost.exe builds the index of all the storage drives to speed up the search process and quick display of search results. Sometimes this service may take higher or (100%) CPU usage on your desktop or laptop computer and prevent your other programs to work normally. This guide explains some of the tips and tricks about  SearchFilterHost file/service and how to fix errors/issues related to it.
SearchFilterHost.exe ERRORS
If you want to locate this service, you can see it as SearchFilterHost.exe process running in task manager. This search service consumes some system resources like CPU. Should we disable this service? Or Is it a Virus? Read along to find the answer to your queries.
SerachFilterHost.exe is a native Windows service, and it should not be disabled since doing so will make your system to slow down significantly. The other associated files along with serachfilterhost.exe that consume system resources are SearchProtocolHost.exe and SearchIndexer.exe.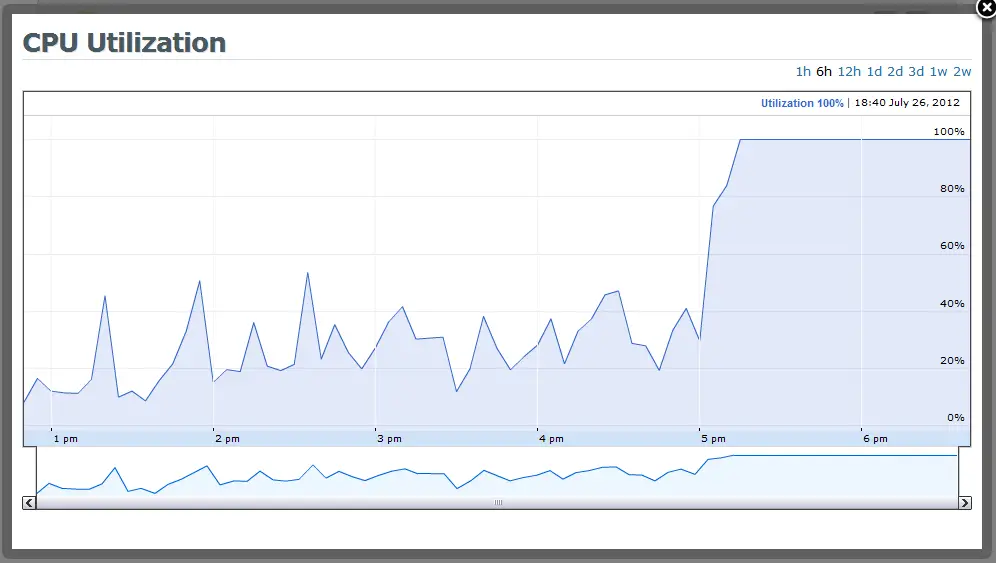 Viruses are generally shipped in as EXE files and are the most common file types prone to get corrupted or replaced by viruses or malware. These infected or virus files are then distributed through emails and spam files, and when these EXE files are executed or run, they corrupt the associated programs and system.
Most of the errors associated with serachfilterhost.exe occur during windows startup or when running a specific program. Some of the common errors include "SearchFilterHost.exe Application Error.", "Cannot find SearchFilterHost.exe.", "SearchFilterHost.exe is not a valid Win32 application", and "SearchFilterHost.exe is not running.
Causes of Search Filter Host Errors on Windows 10, 8.1
The serachfilterhost problems can primarily arise due to virus or malware infection. Other reasons that attribute to these errors are
Corruption of search filter host file, Windows OS files or applications by the virus.
Incomplete installation of the Windows operating system
Windows Registry Keys associated with Windows OS or serachfilterhost.exe have been corrupted.
Another application is conflicting with the Windows operating system
Steps to Troubleshoot SerchFilterHost Errors
Any problem occurring in serachfilterhost.exe file can lead to an unprecedented increase in the use of CPU. Depending on the gravity and the cause of the problem, there are many ways to address this issue. There is no specific solution to this issue, but you can try the following methods to fix the issues related to searchfilterhost.exe or higher CPU usage on Windows 10 or 8.1.
1. Rebuild Index
Since search filter is related to indexing of files, you can resolve the issue by opening the control panel and look for indexing options. Click on "Advanced". In the next window, under the troubleshooting section, click "rebuild" that will delete the old indexing and re-build the indexing afresh.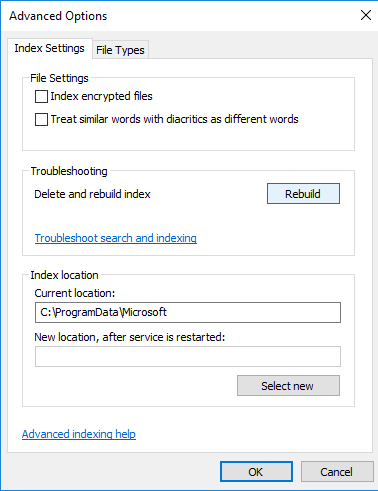 2. Modify Index
You can modify the way indexing is performed in the Windows operating system. You have the option to add or delete the files from indexing list. One of the file extensions that take up high resources is XML extension files. Follow the procedure below to modify the indexing settings.
Open Control Panel> Indexing options>Modify
You can click "show all locations" if all the drives are not visible in the window. In the window showing all the locations, you can select or unselect the drives, folders, subfolders or files.
3. Repair registry entries
As already mentioned, one of the causes of searchfilterhost.exe errors is due to errors in their Windows Registry entries. Many programs in a system can share the same searchfilterhost.exe file. So deleting one or more programs from the PC can leave the invalid or orphan entries in the Windows Registry and thus it is important to repair these entries to resolve the issues arising out of searchfilterhost.exe errors.
There are two methods to repair the Windows Registry. You can do it either manually or use a third party repair tool. If you intend to do it manually (which is not recommended at all), even minor careless editing of the registry file can render the Windows operating system unstable. So it should be done only by a Microsoft certified professional.
Whichever way you want to repair Registry Key, you should always take a backup of searchfilterhost.exe registry keys by following these steps.
Press win+R and Type Regedit in RUN window, it will open the registry editor. Next step is to find the SearchFilterHost.exe-related key and select Export to save the Registry Key in the specified location.
There are many 3rd party tools and software that are available online to repair the errors related to Windows Registry keys. Most of these tools are capable of taking automatic backup of registry keys. These registry cleaner tools find invalid registry entries, broken links within the registry and
missing file references and repairs them enhancing the Windows OS speed and overall performance of PC.
4. Malware Scan
The searchfilterhost.exe errors can be the result of virus infection on the PC.  The intruded malware can replace, delete or corrupt the searchfilterhost.exe or related files. The best way to get rid of malware or virus is to scan the full PC with effective anti-malware software.
5. Windows Update
Microsoft is constantly releasing its updates to counter the discrepancies in earlier releases and improving the Windows system files. Most of the errors get automatically removed after updating the Windows with its latest patch.
To update Windows, you can type Windows Update in the search field and then click "check for updates" button.
6. Run in-built Windows file checker
Windows operating system has inbuilt utility "System File Checker" that can scan not only the corrupt system files but also repair them.
To run the utility, you need to open a command prompt. Open start> Win+R> type cmd> type "sfc /scannow" and finally press ENTER.
7. Re-install Windows
In case the searchfilterhost.exe is still deteriorating the performance of the system by hogging CPU resources, the final option is to re-install Windows 10, or 8.1 Operating System afresh.
"Note: Do not forget to take the backup of important files prior to installing a fresh copy of Windows OS."
Conclusion of What is searchfilterhost.exe and How to Fix the Higher CPU usage by it on Windows 10, 8.1?
The latest known version of the searchfilterhost.exe file is 7.0.10240.16384 (as on March 2017) and is a completely safe file. The file is necessary for the search function to work properly. The file if corrupted can occupy some resources, but the search filter host service should not be disabled. We hope this guide would be useful to understand and fix any issues related to this Windows service.