For some reason, if the Oracle VirtualBox is giving the below error while powering on a virtual machine, this simple trick will be useful. You may get an error saying "The VM session was closed before any attempt to power it on", and closes by itself while switching on a particular VM.
Here is the solution that worked for me to overcome this issue.
I tried the following methods but did not work.
1) Tried several snapshots to restore back the VM to an earlier state. But it gave me the same error.
2) Restarted the host computer.
3) Stopped all VirtualBox services and restarted. It is almost identical to restarting the physical computer, but I tried that too.
So, here is the working solution.
If you get the 'the VM session was closed before any attempt to power it on' message and the Virtual Machine doesn't start, don't panic. Just take a snapshot of the virtual machine to protect the current state. Then, follow the steps.
The Working Method for VirtualBox Error
Go to the Storage option of VM; remove hard disks and CD drives.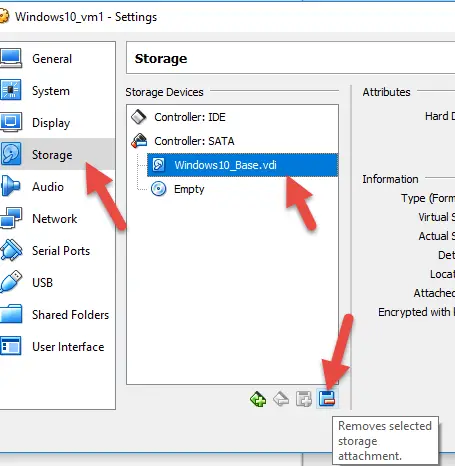 Once all storage is removed, it will have no attached storage. Start the Virtual machine now. You will see the Oracle VirtualBox screen with boot medium error because there is no bootable CD or hard disk attached.
Shut down VM now and add the correct storage disks as it was earlier.
Now switch on the virtual machine, which will start normally.
Other Possible Cause
Also, the possible corruption or broken saved state of the VM could cause this issue. You might have closed the VirtualBox software while the VM is working without properly shutting down it or you saved the VM while the guest OS was doing some busy tasks. After that, when you try to start the same VM, you may get a similar error.
In this case, discard the 'Saved State" and start the Virtual Machine.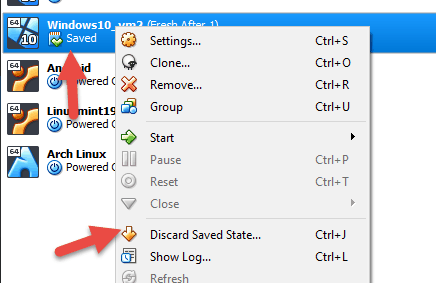 VirtualBox may come up with some fixes for this issue. But, I can confirm this method worked for me.