It's almost impossible to imagine today's cyber sports community without competitions, but people usually have no clue about the real history of eSport. The first eSports competitions took place back in 1972 between Stanford University students. That tournament was far from modern large-scale esports events. It was held in one of the university laboratories, only several students participated, and the winner received a subscription to Rolling Stone Magazine. Doesn't sound very appealing yet.
With the development and spread of the Internet in the 2000s, eSports received a significant boost. Separate leagues began to appear, competitions became regular, and CS:GO and later Dota2 became the most popular disciplines of cyber tournaments with dozens of teams, which you can learn about here at https://profilerr.net/cs-go/pro-teams/.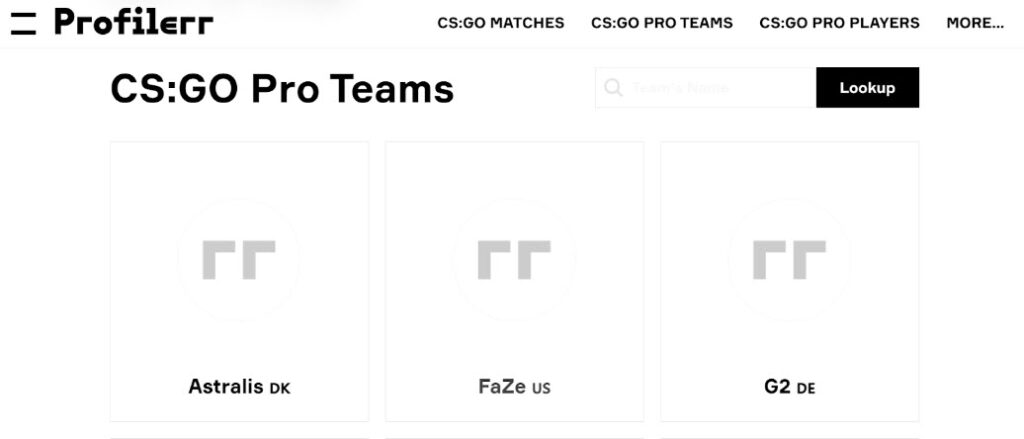 At the end of the 2000s, such competitions reached the international level. The real "explosion" occurred in South Korea, where Internet cafes became almost the most visited months among schoolchildren and students. By the way, South Korea was one of the first to recognize game disciplines as a separate sport legally.
In 2003, the Electronic Sports World Cup tournament was held in Paris, the organisation of which was actively participated by world-famous companies, in particular, the technological giant Intel. At that time, the prize pool amounted to over 150,000$. The ESWC tournament has been held yearly since then, and only the best teams worldwide participate. 
NaVi: Most Progressive Team in eSport Competitions
We are going to tell you about one of the most popular teams in cybersport, however much more information about this team and others you can get here. The history of the multi-gaming club Natus Vincere (NAVI) began in 2009.  Kazakh philanthropist Murat Zhumashevich, who supported NAVI until October 2011, became the ideological inspiration and the first sponsor of the organisation.
On his initiative, Serhiy "Starix" Ishchuk assembled a team from Counter-Strike 1.6.  It also included:
Danylo "Zeus" Teslenko;
Yehor "markeloff" Markelov;
Arseniy "ceh9" Trinozhenko;
Ioann "Edward" Sukharev.
Oleksandr "ZeroGravity" Kokhanovsky became the warehouse manager.
The team's name was taken from the blockbuster "Avatar", released in the same year. Later, NAVI held a fan contest for the best decipherment of the acronym, in which Natus Vincere, which translates from Latin as "born to win," won.
How Does the NaVi Training Process Differ From Other Teams?
Every team in CS:GO has its own approaches to training, has its own tactics and strategies, and ways to introduce new players to the team. And NaVi is no exception to this. We and Volodymyr Huda found the most important information about their training process.
While others, when adding a new player to the team, usually place them in the same position as they were playing before, NaVi coach Andrii "B1lad3" Horodenskyi change their roles depending on the map. That is, on Inferno, one player can be AWPer, and, right after that, be a shooter on Mirage. What is so important about this? It allows every team member to be flexible, play around with other teams' tactics, or even surprise their opponents with unpredictable role choices. This, along with a high skill level and coordination, brought numerous victories to the NaVi team, which we will describe in the following section.
Read Also: Games like Overwatch
NAVI and CS:GO and other games
At the end of 2012, the team from CS 1.6 moved to CS:GO. However, in 2010, the team with Counter-Strike 1.6 won a series of dizzying victories. NAVI players became the first to win three of the world's most prestigious championships, winning tournaments such as Intel Extreme Masters (IEM), Electronic Sports World Cup (ESWC), and World Cyber ​​Games (WCG). The next victory at DreamHack Winter 2010 allowed "born to win" to set a record for the prize money earned in a year (more than $215 000).
In 2016, the club's management replaced Danylo "Zeus" Teslenko with Oleksandr "s1mple" Kostylov. But it was returned in 2017.  The year was also marked by the addition of Denis "electronic" Sharipov to NAVI.
In 2015 the CS:GO team won the inaugural ESL Pro League season. 2016 started with wins at DreamHack ZOWIE Leipzig 2016 and Counter Pit Season 2. A win at ESL One followed this: New York 2016.
There's no doubt that 2018 was the most successful year in the recent history of "born to win". They took first place at StarSeries & i-League CS:GO Season 5, CS:GO Asia Championships 2018, ESL One: Cologne 2018 and BLAST Pro Series: Copenhagen 2018, as well as second place at FACEIT Major: London 2018.
In addition in 2019, there was a victory at StarSeries & i-League CS:GO Season 7, and the following year, the team took first place at IEM Katowice 2020. 2021 began for the team with a victory at BLAST Premier: Global Final 2020.
Today this team is one of the most successful and popular not only in the USA, but all around the world but the volume of the US market is 900 million dollars, and the audience covers people of 16–60 years. Current team players are:
Yehor "flamie" Vasiliev;
Oleksandr "s1mple" Kostylov;
Denis "electronic" Sharipov;
Kyrylo "Boombl4" Mykhaylov; 
Ilya "Perfecto" Zalutskyi.
 Valery "B1T" Vakhovsky acts as a reserve player.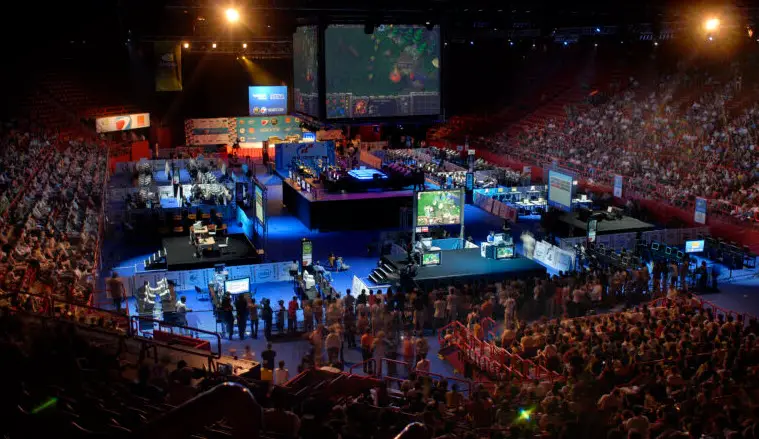 When we are talking about this team it is important to mention 2011, Dota 2's "golden" Natus Vincere team won the first The International 2011, earning a record $1,000,000 in prize money.  And two months later, they also won the ESWC championship. In 2012 and 2013, the team took second place at The International Championships.
In 2014, NAVI with Dota 2 won StarLadder StarSeries Season 8, Dota 2 Champions League Season 2, and Dota 2 Champions League Season 4. In 2016, they won the StarLadder i-League StarSeries Season 2, and in 2020 they took second place at ESL One Germany 2020.
Final Words:
The history of eSports has come a long way since its humble beginnings in 1972. With the advent of the Internet, eSports gained significant momentum and developed into a global phenomenon.
South Korea played a crucial role in recognizing game disciplines as a separate sport. The Electronic Sports World Cup became a landmark tournament, attracting the best teams worldwide. Among these teams, Natus Vincere (NAVI) stands out as a progressive force in eSports. With their flexible training approach and impressive victories in CS:GO and Dota 2, NAVI has solidified its position as one of the world's most successful and popular teams. Their achievements and dedication have made them a force to be reckoned with in the ever-growing world of eSports.