The built-in Windows OS backup is one of the reliable backup types we can have on our Windows computer without installing any third-party tools. It can backup the entire computer or selected items. Sometimes it becomes handy to restore the entire system from a crash or while moving to the different hard drive. In this guide, let me show you how to restore a single file or folder from the full system image backup without restoring the entire disk.
When you don't have the latest normal backup to restore your data, this Windows 10/7 system image full backup can be used to get your files and folder back. Though the screenshots are taken from Windows 7, they are still applicable for Windows 10 and 8.1. Restoring a single file from full system image Windows backup is not straight forward as restoring the backup from the control panel. We will use a tricky method to access our files and data from the Windows image backup.
Normally, Windows 7 or Windows 10 system image backup would have the following files.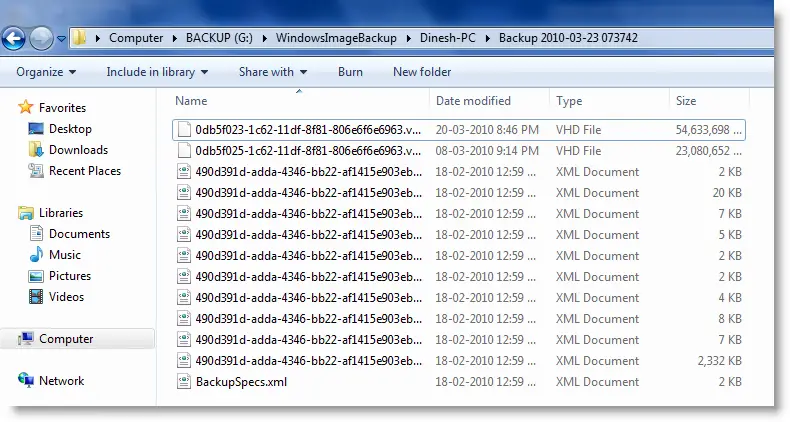 The above system image backup can be easily restored by Windows 7 installation DVD when booting with DVD. Now we will see how to open this backup data and access files and folders.
My above backup is actually having two disk partitions data Both partitions stored as VHD files in this system image backup. You can access backed up files and folders by opening these VHD files.
Steps to open and access Windows 10/7 system Image backup VHD Files
As mentioned earlier, your Windows 10 backup will have VHD files. You need to locate them from the backup destination.
1) Go to Computer Management by right-clicking My Computer.
2) Right Click on Disk Management and select attach VHD.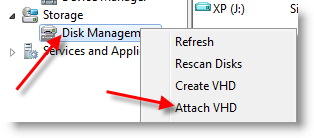 3) Browse for the VHD file inside Windows system image backup location. I suggest selecting 'Read Only' option to keep backup data safe. If any files deleted or overwritten then the particular system image backup may not be useful later.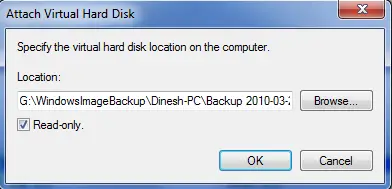 4) That's it. Now we have successfully mounted VHD file from backup. The mounted VHD partition will be working like any other partitions without write permission. Explore the partition, copy and restore required files or folder to the physical partition. This is a very easy method to restore files and folders from Windows 10 System image backup without full restore.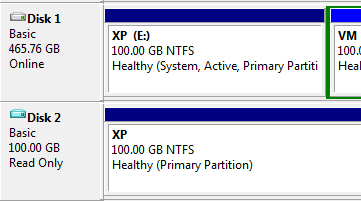 5) Once restored required data, immediately detach VHD file from disk management. Right-click on attached Disk and select Detach VHD.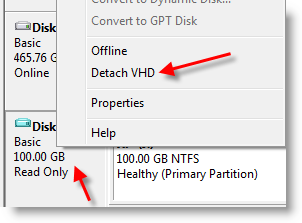 6) Also, you can use the same VHD files with other Windows OS machines to attach and browse the files and folders. VHD is Microsoft's Virtual Hard Disk format supported by most of the virtualization software. Therefore this VHD file can be accessible by other virtualization software like VMware, VirtualBox and Microsoft Hyper-V. Mounting VHD files without additional software is one of the good features is the latest Windows Operating Systems.