UEFI is an upgraded version of the Basic Input Output System, BIOS. It acts as a bridge between hardware and operating system and helps get the PC to boot.
In this post, we will discuss what UEFI is, UEFI boot order, its features, things that were upgraded and many more in Windows 11 after the jump!
What is UEFI?
UEFI stands for Unified Extensive Firmware Interface; it is available on all modern PC. It has a small inbuilt battery (CMOS) that stores all crucial information about the system and help end-user to use the PC in a much easier way.
The introduction of UEFI in our PC community helped people in many ways; before UEFI, we had BIOS, that has many restrictions and not much to offer to end-users.
UEFI stores information like the last known exemplary configuration (LKGC) of PC, its state, type of plugged hardware, and many more. It also offers a navigable user interface that can be accessed via mouse.
The advancement of the newer version of Windows, i.e., Windows 11, offers more. Users can plug multiple I/O devices and load the hardware by selecting the respective boot order.
The following section will discuss changing the UEFI boot order in Windows 11.
How to Change UEFI Boot Order on Windows 11 PC:
To change the boot order on Windows 11, boot the PC in Advanced start up.
1) In the search bar key in "System" -> enter
2) Windows will open the System window, scroll down select Recovery
3) In Recovery Window, select Advanced Startup – "Restart now."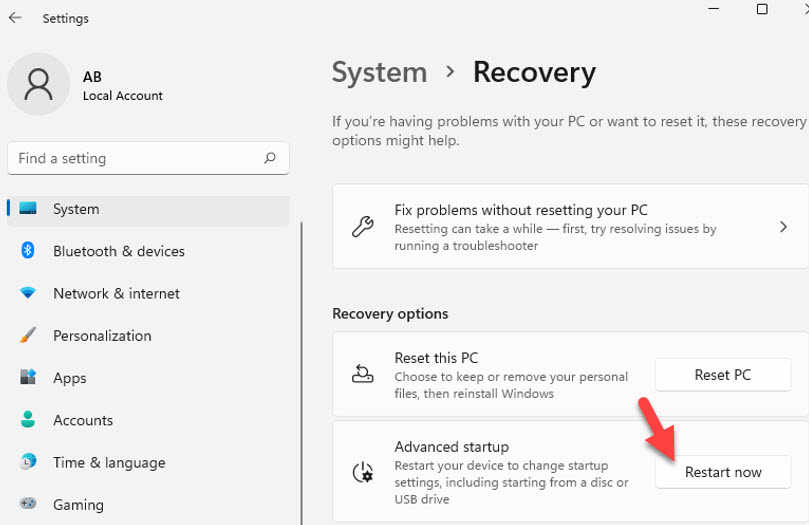 4) The system will boot into the advanced boot option -> select "Troubleshoot."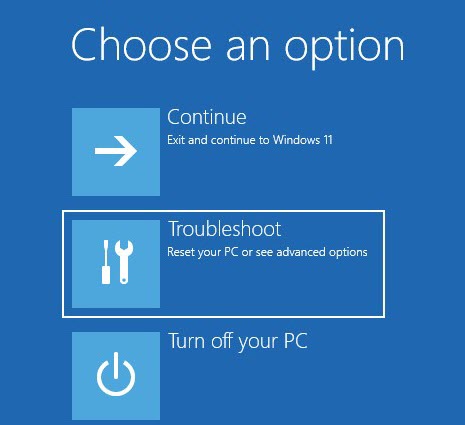 5) Advanced Options -> UEFI Firmware Settings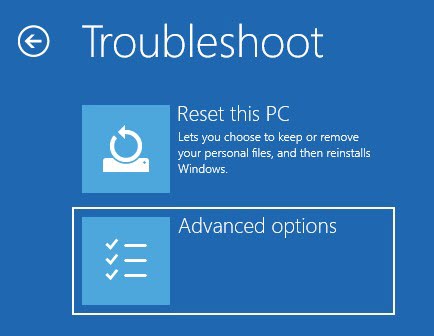 6) The system will now ask the user to restart the PC for the changes to update
7) After the system restart, it will display the list of all connected peripheral devices
8) Use the UP and DOWN arrow keys to select and change boot order; this can also be done using the mouse
9) Once all changes are made, press F10 to save and restart the PC in normal mode.
Read Also: Changing time format from 24-hour to 12-hour in Windows OS
FAQs:
What is a UEFI boot mode?
UEFI stands for Unified Extensive Firmware Interface; it is an extended cum upgraded version of old BIOS that used to come with PC.
UEFI boot mode offers many new booting options for end-user to turn on their device using a network connection plugged into, an external boot drive and many more. These features were not available in the previous version of the BIOS option.
It lets the end-user select the type of device the user wants to boot the machine without any issue.
What is the difference between a BIOS (legacy) and UEFI?
BIOS or legacy boot mode is used to boot Windows devices; it offers very few options with many security vulnerabilities and limitations. This is why a new version of BIOS was launched by UEFI.
UEFI and BIOS are the same things; the newer version offers more features to the end-user, thus preferred on all new PCs.
Why UEFI is required, and should it be turned on?
This is a newer version of outdated BIOS; it offers support for more significant hard drive partitions larger than 2 TB; fast booting and good power management are a few features not available in the previous version of BIOS.
This is one of the reasons one should go with the newer UEFI BIOS.
Which version should I use, BIOS or UEFI?
For newer PC, it is always recommended to go with a new tech stack in the market. As UEFI offers many unique features compared to legacy-based BIOS. Ideally, the user should opt for UEFI-based boot mode.
What is the boot sequence in UEFI?
Boot sequence is the order in which different I/O devices are stacked. This stacked rake helps the boot manager to load the Windows.
Using boot manager boot sequence can be changed, and Windows can be loaded via a small USB, a drive or a network device.
What order should my UEFI boot order be?
UEFI orders on any device can be tweaked based on user requirements. Boot sequence can be set to load Windows using an inbuilt disk or SSD or using a network drive.
This can be set depending upon the end-user requirement and how they will use it.
Conclusion:
UEFI boot order helps the end-user change and select devices they like, as it also unlocks the option to upgrade the BIOS bit to a max 64 bit.
End-users can use BIOS boot order to change and launch Windows 11 or Windows 10 using any connected devices like CD/USB/external hard drive or network.
It has many more features to offer, do the check-in on your Windows 11 or 10 device and let us know your thoughts in a comment below.