Since the VirtualBox is more flexible than the VMware workstation, we can easily open and attach the VMDK file to the VirtualBox virtual machine. By doing this, we can easily access the content of the VMDK file or boot the Operating Systems from it by VirtualBox. Here are the simple steps to open and attach the VMDK file in VirtualBox.
We published a guide earlier about opening and accessing the contents of a VMDK in Windows 10/11 Operating Systems. That method requires a VMware workstation program on the computer. If you copied or moved a VMDK file from a different host, adding it to an existing virtual machine in VirtualBox is one of the best options to access the data.
Follow the Steps to Open VMDK in VirtualBox
1) Open the storage settings of the Virtual machine where you want to attach the VMDK file.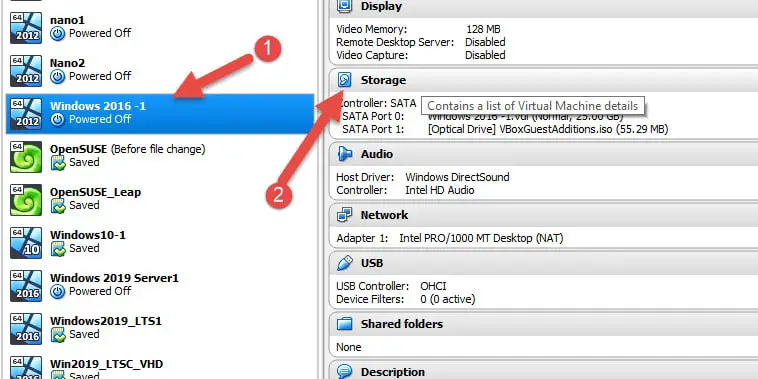 2) Once the storage settings are opened, click on the Add hard disk option as below.
This will attach another hard disk to the virtual machine using the same storage controller. If you want, you can add another storage controller, and then attach the new disk to the new controller.  I'm attaching it to the same controller in this example.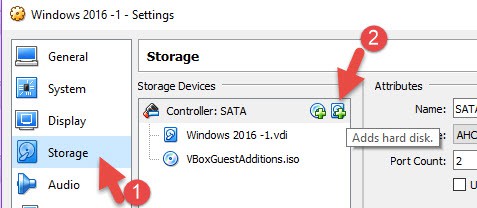 3) The main idea is to attach the existing VMDK file. So, select the existing disk option.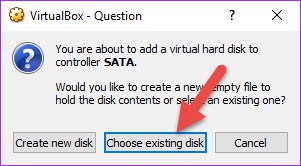 4) Now browse the VMware disk (VMDK file) you need to attach.
Select the main VMDK file if you have split VMware disks. Make sure you don't get any errors while adding.
If the VirtualBox couldn't recognize the entire VMware disk, then you may get some errors. In the virtual machine settings, the newly added hard disk should appear under 'Hard Disks'.
5) Power on the virtual machine. We can access the content of the attached VMware disk (VMDK) inside the VirtualBox VM now.
We use similar steps to attach existing virtual disk files such as VDI, VMDK, VHD, and HDD to a virtual machine in Oracle VirtualBox. This method is applicable for all Operating Systems if you have the latest VirtualBox version.