Though there are several ways to use Windows XP on Windows 10 and 11, using it with the pre-installed image for VirtualBox adds many advantages. To make things easy, we prepared a Windows XP image with VirtualBox guest additions. It will allow you to attach and use on the latest computer quickly.
You can avoid downloading the correct ISO file, doing every installations step (Unfortunately, the Windows XP installations takes a longer time) and additional steps by using this pre-installed image.
You may have unique reasons to have Windows XP on the Windows 11 computer. It could be something you need to check the old legacy applications, play games that support only Windows XP, or open a file that can work only on Win XP. In any of the above cases, using Windows XP as a VirtualBox pre-installed image will be handy.
System Requirements
If you are using Windows 11 or 10, we believe you have the latest suitable hardware. It will definitely run Windows XP on it with Oracle VirtualBox.
How to Download Windows XP Preinstalled VirtualBox Image and use it on Windows 11?
1) Make sure you have the latest Oracle VirtualBox application. It is a desktop virtualization software you can download from the official website here.
2) Download the XP preinstalled image from our website here.

3) You need to have the 7-Zip program to extract this file. You can download 7-Zip from their website here.
4) Once the pre-installed image is downloaded, extract it by using the 7-Zip program.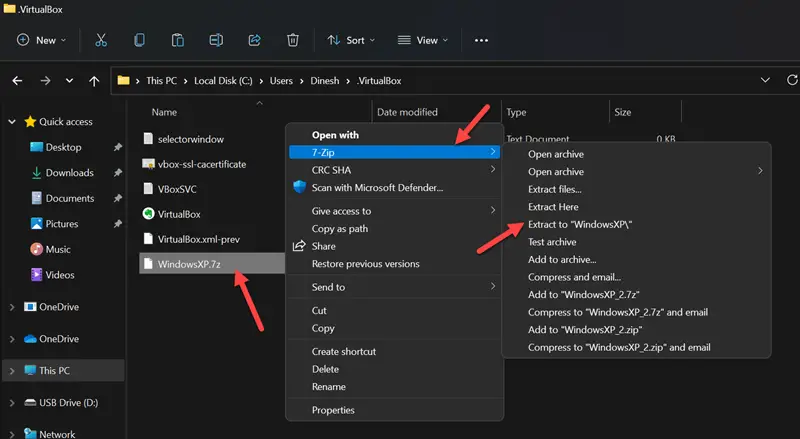 5) Open VirtualBox and create a new VM.
6) Give a name for VM and select version as Windows XP (32bit).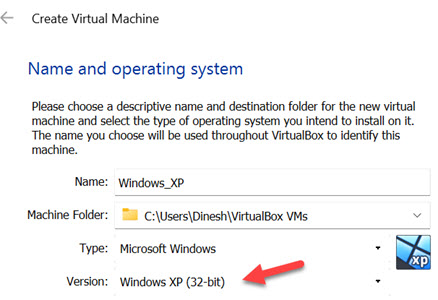 7) Assign RAM size to 512MB.
8) In the hard disk creation screen, select 'Use an existing virtual hard disk option'. This will bring up a box where you can choose the available VDI file. We need to browse the Windows XP preinstalled image file we extracted in the earlier step.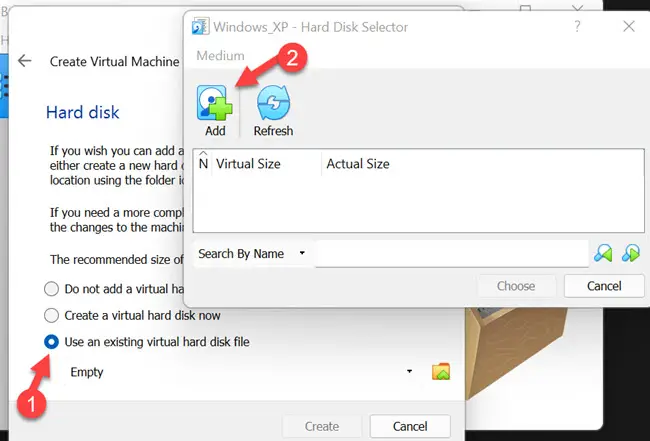 9) Click on the 'Add' button and locate the file as shown below.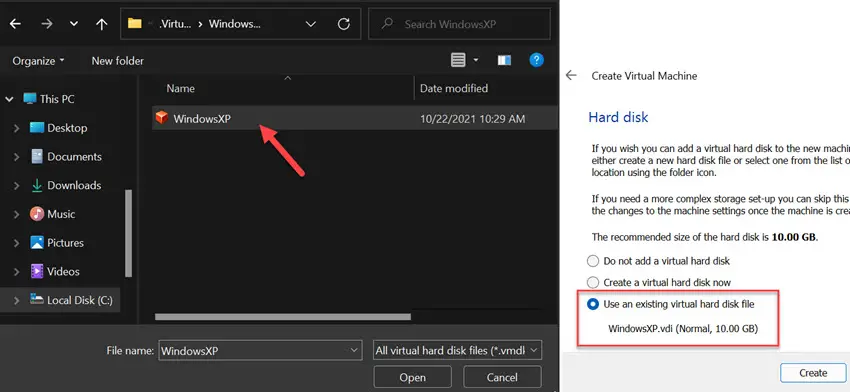 After attaching the file, complete the VM creation steps.
10) Before switching on the VM, let's tweak a few settings to make the VM work better.
11) Open the VM settings and tick the 'Enable I/O APIC' under 'System' settings. This will enable us to allocate more the one processer core for the VM.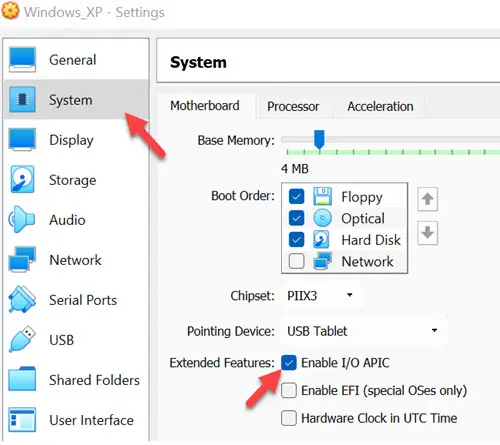 12) Then in the 'Processor' tab, increase the processers to 2.

13) Power on the VM now. Since all installation steps are done, and VirtualBox guest additions installed already, the Windows XP virtual machine will boot and work smoothly.
Network connectivity (Internet), sound and multiple screen resolutions, including full-screen mode, will work perfectly.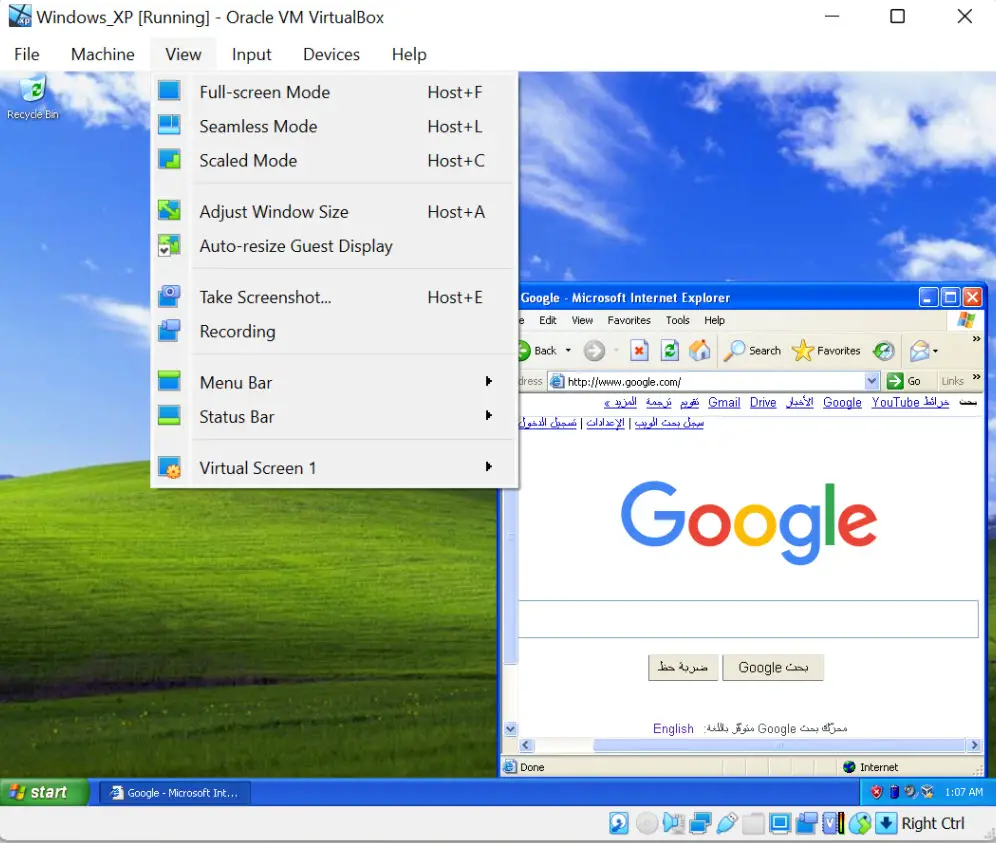 You can change the user or Administrator password.
You should have a working Windows XP virtual machine on your Windows 11/10 physical computer by now. It is highly recommended to take a snapshot before you make any changes.
Since VirtualBox guest additions are installed on this VM, you can transfer the files/folders between the host and the guest virtual machine quickly. It should be easy to test the legacy applications, games and any other activities which require Windows XP on the latest Windows 11 computer.