Are you using VMware workstation?, then you have read this article explains Sun Virtualbox advantages than VMware workstation. Both desktop virtualization software have advantages and disadvantages.  Here, I have listed out advantages in Sun VirtualBox.
I don't have statistics of results between both desktop virtualization software to prove the difference, but all points came out from my experience with both products. Not very deeply, this is just as a guide of sun virtualbox advantages. If I'm missing any important advantages in below list, then share with us.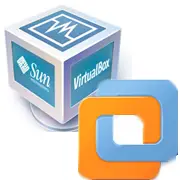 1) Free to Use
Yes, it's a cool advantage in VirtualBox. It's completely free to use at home for personal use. You have to buy license if you are going to use in production environment. But, VMware workstation is not free to use anywhere.
About vmware pricing check  here
About Sun Virtualbox pricing for Enterprise License check here
2) Open Source Virtualization Software.
Its an open source virtualization software, so if you know programming, here we go, you can develop and customize it.
3) Patches and Updates Available
Since it's a open source software; patches, fixes and updates are more quickly available than VMware release updates. Everybody likes Open source and develop it. So, all bugs fixed very quickly.
Download the latest version with patches
4) Less Resource Usage in Host
Compare to VMware workstation, sun virtual box uses less memory and processor utilization of host computer.  Without powering on any virtual machines in both software, virtual box uses fewer resources in host, which will not affect your host and its applications.  It helps you to run this desktop virtualization software with less memory and processor utilization.
5) Performance of Virtual Machine
Virtual machine (guest OS) works faster in VirtualBox than VMware workstation. You can feel the booting speed, working speed and shutting down speed  quicker than VMware. This is another main advantage of VirtualBox, when more than three virtual machines started, you can feel the performance of each machine better in sun VirtualBox.
6) Saving and Resuming time of Virtual machine.
Time taking to save and resume a virtual machine is very less in VirtualBox compare to VMware workstation.  Even though, this performance is improved in VMware workstation 7, still VirtualBox 3.1 beat it.
7) VirtualBox Supports VMDK
You can directly use VMDK (VMware Hard disk file) in VirtualBox. So any virtual machines created in VMware workstation can be opened easily in VirtualBox without any conversion. But, VMware doesn't support VDI (VirtualBox Hard disk file). This makes life easy if you plan to move to VirtualBox from VMware workstation.
Read more about accessing vmdk in virtualbox
8) Start Virtual Machine from Shortcut
Virtual machines in VirtualBox can be easily started from shortcuts. You can place shortcuts of each virtual machine on desktop and start them directly, without opening main console and start from it. It makes accessing virtual machines easy and quicker. But in VMware workstation, you have to open the VMware workstation main console and power on each virtual machine.
Read more about how to create shortcut for a virtual machine inside virtualbox
Above advantages are very basic and ordinary user can feel them. Share your comments about more advantages of sun VirtualBox than VMware workstation, if you are a virtualbox fan and user.
Note : If you are great fan of VMware workstation, don't worry, I have nice and good advantages of VMware workstation than VirtualBox. I will be publishing them very soon in this site.