Using a virtualization program for running various operating systems has become quite popular in the technological world today. Though there's a shift towards cloud & containerization to a certain degree, still virtualization is the mandatory component for running workloads & attaining consolidation. Let us do a brief comparison between VMware vs VirtualBox in this guide.
Oracle VirtualBox and VMware are two leaders in offering virtualization software in the current IT industry. Oracle's VirtualBox is a hypervisor solution to run virtual machines, whereas VMware offers multiple products to run VMs in various cases.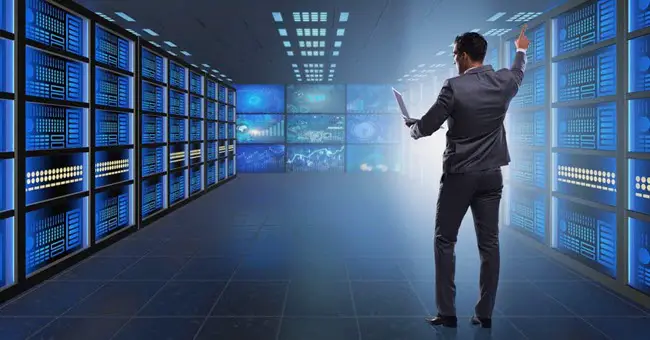 Both the platforms are highly reliable, fast, and include amazing features. Most of the features are similar in both the software solutions, but there are a few features that are a bit unique to every platform. The choice between Oracle VirtualBox and VMware virtualization software will be difficult. In this blog post, we will compare VMWare vs. Virtualbox that will help you choose the best virtualization solution, which meets all your needs.
What is VMware? 
VMware is the desktop virtualization platform designed by VMware in 2008. It's hypervisor software that can be placed on the physical server and run various operating systems on one single server. VMware merged this product in a Workstation with version 12. The VMware Player comes free for non-commercial use. But, like Virtual Box, a paid license is needed for commercial use that costs over 165€.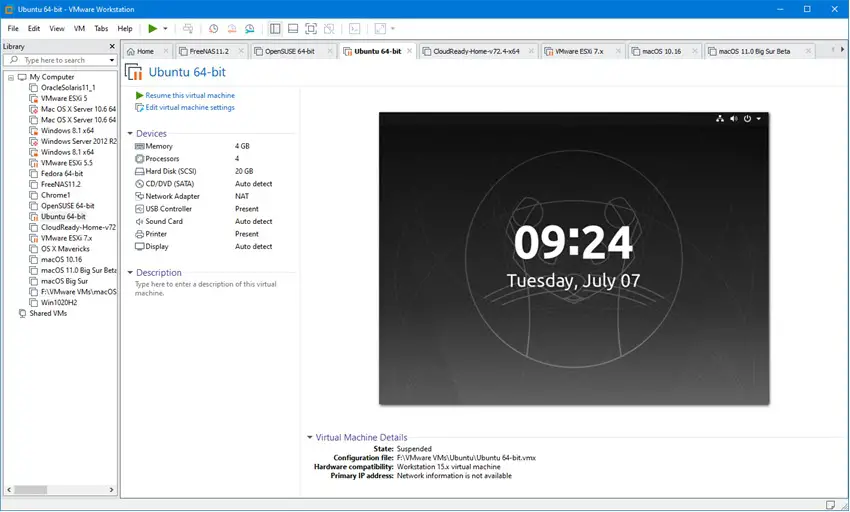 Features of VMware Include:
Different security options & operating systems.
It provides products, including virtualization, networking resources, and software storage.
For the right functioning, it utilized resources in an assigned way.
Uses server's resources to run working of OS installed in the virtual environment.
What is VirtualBox?
There is nothing better than great and functional software that is free too. Being owned by Oracle, VirtualBox is open-source software that has many amazing features to back up. VirtualBox enables you to install the virtual machines on your system and was introduced by Innotek Gmbh in 2007 and then developed by Oracle. It's also called the software virtualization package, which can load several operating systems. This software is free in GNU License version 2.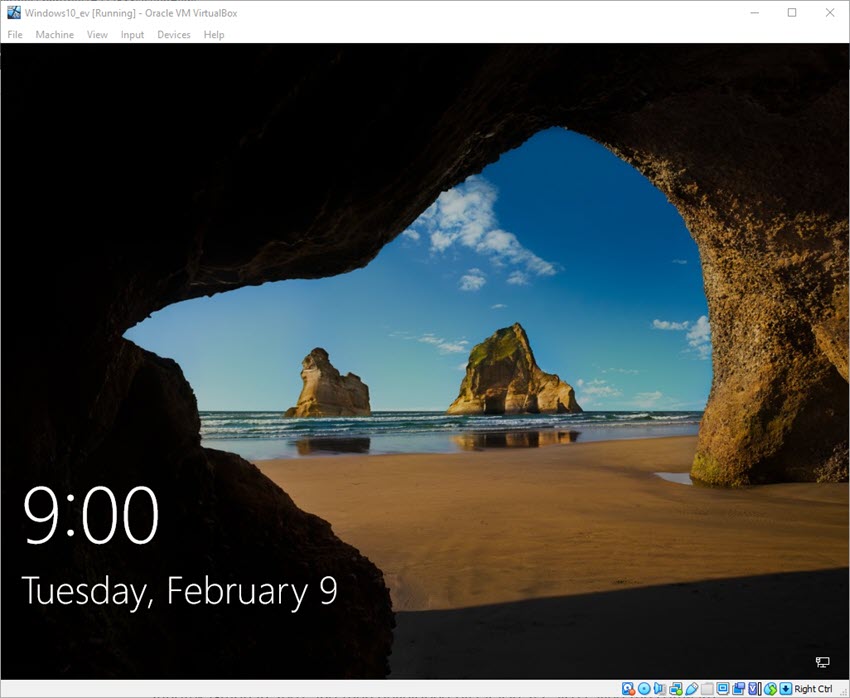 Features of VirtualBox Include:
Offers multiple operating systems like Linux, Windows XP, Ubuntu, and macOS.
Used by the professionals in Open Source Software.
It's a rich, strong, and high-performance product for home & enterprise uses.
VMware vs VirtualBox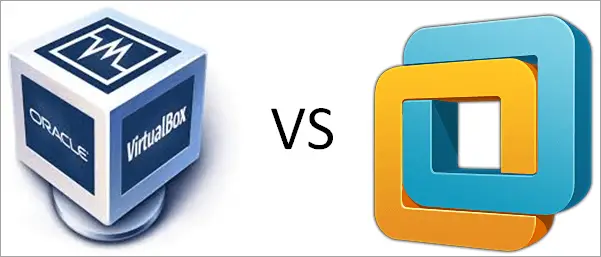 Virtual Box and VMware virtualization platforms help to evaluate new systems and applications in a safe environment. VMware and Oracle are known to be the pioneers in the data virtualization software that enables testing and deploying the software on various OS without multiple devices.
Oracle provides VirtualBox in a hypervisor capacity for operating VMs. VMware provides different products for operating Virtual Machine in different use cases. Both the platforms are fast, trustworthy, and come with some amazing features. VMware Workstation & Player 16 can be installed on a fair number of operating systems, albeit slightly less than Virtual Box.
Simplicity and Ease of Use
One important feature of VMware player Vs VirtualBox will be the ease of use offered by these two products. VirtualBox provides you with the wizard of working through the creation of the virtual machine. This will suggest to you the right options for setting hard drive space and RAM. You can run rather quickly with its simple to follow instructions.
When it comes to setting up, VMware gets a bit easier as it allows you to tweak various factors with complete ease. But, it doesn't recommend values when you first set up the virtual machine.
Performance-Wise
VirtualBox is one of the slowest VM software currently available. Though it was not much fast right from the start, and when Oracle acquired it in 2010, the performance slowly degraded. Hence, if you are looking to run a virtual machine, make sure you perform it on a powerful computer as virtualization is very slow. If your system is strong, you will not notice the slowness of VirtualBox. It isn't terrible – but not very fast. 
On the other hand, VMware Workstation Player is stunning performance-wise. When running the same guest OS in both VM with a similar amount of resources, VMware is faster and responsive than VirtualBox.
Functionality 
VirtualBox's extension pack offers USB functionality, Remote Desktop Protocol, Preboot Execution Environment, and more and is availed under the proprietary license. The current version comes free for educational and personal use. VMware is useful to manage mobile devices in the corporate networks, and users can protect the endpoints and virtualized stuff with VMWare. Both Workstation & VirtualBox support hardware virtualization, but, VirtualBox supports emulation.
Platform Reliability
One area that sets both the products apart is their reliability. Whereas VirtualBox is considered to be the rock-solid platform, but due to some shortcomings, it may limit value in the production environments. 
VMWare Player is known for the similar reliability and stability associated with the vendor's commercial products. The software scores the high-performance marks over Windows & Linux platforms. Snapshots come in handy by letting you save the defined state of VM & restore that state whenever required. It is a real time saver. The VirtualBox makes managing and creating snapshots a complete breeze.
| | |
| --- | --- |
| VMware | VirtualBox |
| Offers virtualization just for hardware | Offers virtualization for software and hardware both |
| Doesn't offer shared storage support | Offers shared support with CIFS, NFS & iSCSI |
| Used for home and enterprise use | Used for private and educational purposes. |
| Supports Linux, Windows, and MacOS | Supports Linux, Windows, MacOS, Solaris, and FreeBSD |
| It's not the open-source software | It's the open-source software |
| VMware helps to run different operating systems in one single host. | VirtualBox offers host-based virtualization. |
Final Words 
VMware & VirtualBox provide high-performance and optimum reliability. It's necessary to understand infrastructural abilities before making your decision on the most appropriate product between both of them. 
Workstation is a better choice if you work in the VMware environment since it offers better compatibility with the VMware servers & data management tools. Hence, a much better option for enterprise use.
On the other hand, VirtualBox is a better choice if you are looking to run Virtual Machine on some machines & want access to the command line interface besides GUI.