Imagine you are going on a trip, and you are carrying your laptop to check your emails or share photos with your friends and family. And you suddenly realised that you forgot to bring your laptop charger.
Now you are stuck and looking for a way out, and you found your laptop charges via USB port, and you started wondering that can I charge my laptop with USB if I can manage one? In this article, we are going to talk more about it and will explore all the different approaches here.
The first answer you must be looking for is it possible to charge a laptop with USB?
The short and simple answer is: YES!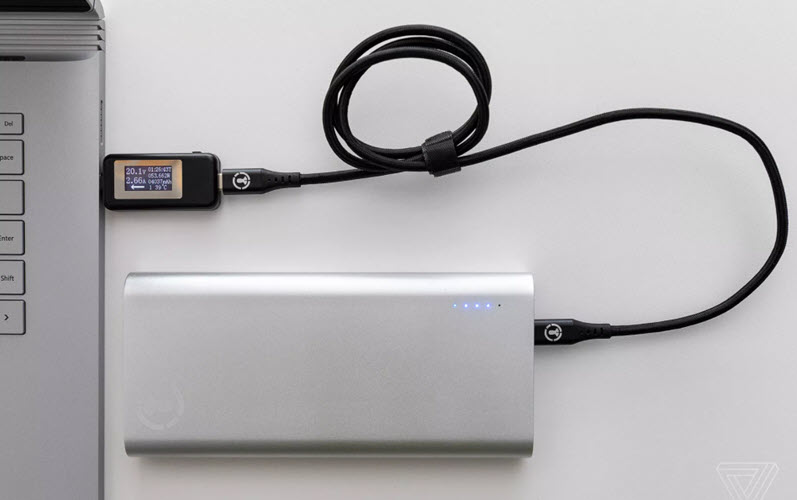 Earlies was not possible to charge when we had USB 1.0 and 2.0 technology. However, after the USB 3.0 launch, it became possible.
The USB technology evolved since 1996, and that time, there were three types of USB options available.
USB – A & B were slow in performance and data transfer process, and therefore it took over by USB-C or also known as USB-C.
The USB-C was further enhanced, and there we had versions like USB 3.0, 3.1 and 3.2.
The USB 3.0 is capable of transferring data and power at a higher speed; therefore, all new portable devices now come with USB type power adapter.
There are various ways to charge your laptop if it comes with a USB type power cord. However, please be sure that laptop default power adapter comes with 45-65-90w and charging via non-standard power source will be slow in process and it will take more than desired time to set.
Ways to Charge a Laptop with USB
Let's now jump into step and step process of various ways you can charge laptop with USB: –
Using Power Bank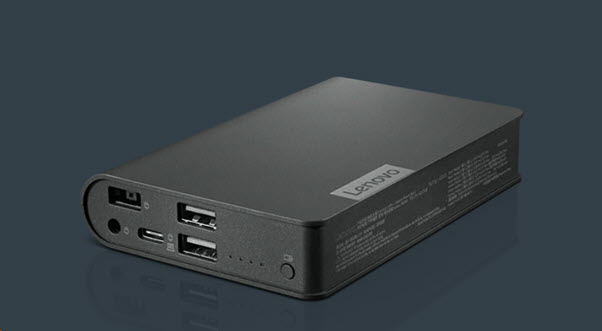 The first option to charge the laptop is using a power bank. Yes, using a power bank whatever be its capacity of charge it can store it will be able to charge the laptop. The only thing you should keep in mind is, the power adapter must support USB 3.0.
Having a USB 3.0 port will enhance the charging process and will juice up the laptop in no time.
The bigger the size of the power bank, the more juice it will be able to provide.
Companies like Lenovo do manufacture such high-end power bank, and one such is:
No products found.
Zendure is another powerful powerbank with 27,000mAh to change a laptop via USB-C.
Zendure 100W Laptops Power Bank, 26800mAh USB C Portable Charger...
【The Ultimate 100W PD Protable Charger and Huge Capacity】26,800 mAh portable charger with dual USB-C PD (100W + 60W) & dual USB-A ports that can quickly charge MacBook Pros & other compatible devices. Super Tank's massive 26800mAh Capacity keeps you power on the go. It can extent your 16" Macbook Pro battery life for 8 hours or charge your iPhone 13 about 10 times, making it an excellent travel companion.
Universal Travel Adapter: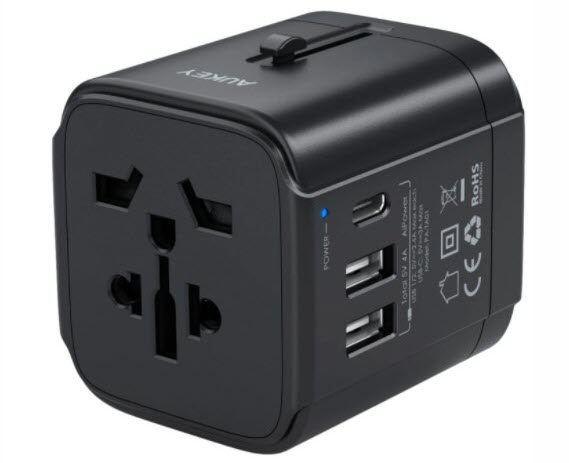 Universal travel adapter can also be used to charge a laptop if it supports USB 3.0 interface.
The newer version of the travel adapter comes with a USB 3.0 interface which can directly be plugged into a power source and charge the device. 
Using USB Charger of Cell Phone
You must be wondering how it is possible to charge a laptop using the charging adapter of your mobile phone?
The simple answer is USB 3.0, and high-end charger now comes with fast-charging feature and with 50w to 100w charger it can quickly charge your discharged laptop.
Recently, Xiaomi, a Chinese handset manufacturer, launched a mobile phone with a 100-watt charger.
If you are using an adapter which doesn't support fast-charging feature, but it uses USB 3.0 interface then don't worry that can also be used to charge the laptop.  
Sale
EPICKA Universal Travel Adapter One International Wall Charger AC...
WORLDWIDE ADAPTER - Our all-in-one adapter includes 4 different plugs that cover over 150 countries, such as USA, Canada, Japan, UK, Ireland, Scotland, France, Germany, Italy, Spain, China, Australia, Argentina, New Zealand, etc. (excluding South Africa, India).
Car Charger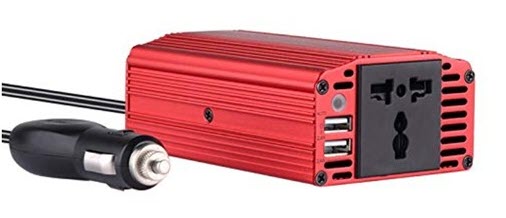 Car charger can also be used to charge a laptop, and in recent technology advancement, the car chargers have also improved. Now it comes with high-end performance and a fast-charging feature.
In early days, the car charger those were designed for the laptop were of low power output. But now new charger comes with the power socket as well as USB 3.0 interface that user can connect their laptop using any USB 3.0 cable.
You can also use a dedicated USB port available in your car and try to charge your gadget.
If it supports fast charging, then the charging process will be fast and less time-consuming.
On the other hand, if it doesn't support fast charging and doesn't start the charging process, then you must look for a dedicated car charger for the process.
Reverse charging technology
This is one of the newest technology available in the market that can also be used to juice up your dying laptop on the go.
Lets first understand what is "Reverse Charging Technology"?
As we all know, when we charge a cell phone or any device, the power flows from power source to the device and the vice-versa was not possible earlier.
Now in recent technology advancement, devices that support "reverse charging technology" can be used to charge any device.
Devices like smartwatches, health trackers and earbuds can be charged using reverse charging technology.
Cell phones those support reverse charging usually comes with USB 3.0 and fast charging technology and be easily used to charge the laptop using USB.
Last year, USB 4.0 was launched; it will further improve the performance and data transfer and will be more used for any task.
Laptop's those comes with non-USB type charging pin. Such devices can also be charged using a USB cable, but they need to use a converter.
There are many vendors available in the market they sell such converters, universal travel adapter with USB 3.0 interface, power bank of high battery capacity that can be used to charge the laptop on the go.
Do let us know out of above-listed options which one you would prefer to use if you are stuck with a question like can I charge my laptop with USB? in our comment section below.