WMA (short for Windows Media Audio) is an audio format developed and popularized by Microsoft. It is similar to MP3, but WMA provides better sound quality and a smaller file size. In this guide, we will show you how to open and listen WMA on Mac computers.
In addition to audio content, a WMA file can include song metadata such as title, artist, and album. Since WMA is a Microsoft proprietary format, it is not natively supported on macOS. You will need the right media player to play WMA files on Mac.
What to Look for When Choosing a Player
With so many players to choose from, how do you know which is right for you? Let's find out what features a WMA player should have and what factors to consider. So, first and foremost, it should offer wide support for various formats.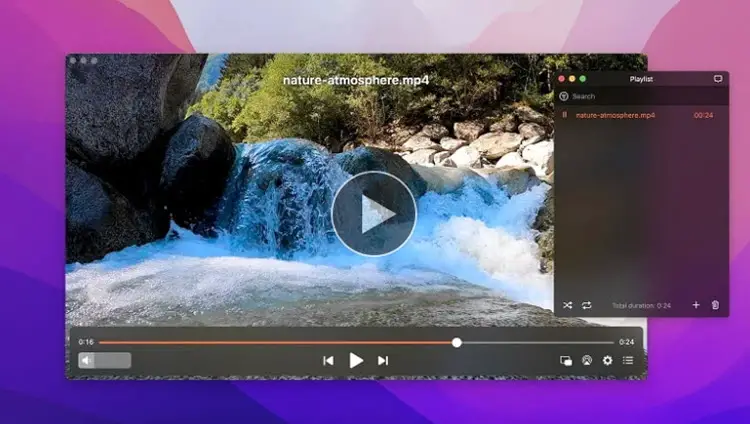 There are many formats, both niche and commonly used, and the best music player should ensure that it can play all the music files from your library.
An equally important aspect is the player's interface. Check if it is simple and clear and the controls are presented understandably. Navigation through music tracks and the application itself should be convenient.
Both playlist creation and the ability to adjust audio playback are also key factors to consider. Some music players give you complete control over the sound quality and let you tune such parameters as bass, treble, and any other frequency. Listening to music should be easy and enjoyable.
Best WMA Player for Mac Users: Elmedia Player
Elmedia Player is a multifunctional media player for Mac. It combines high-quality playback, ease of use, and a comprehensive feature set for music lovers. The player offers multi-format support and can handle just about any file type, including MP3, FLAC, WAV, WMA, and more. It stands out as one of the best music players on Mac.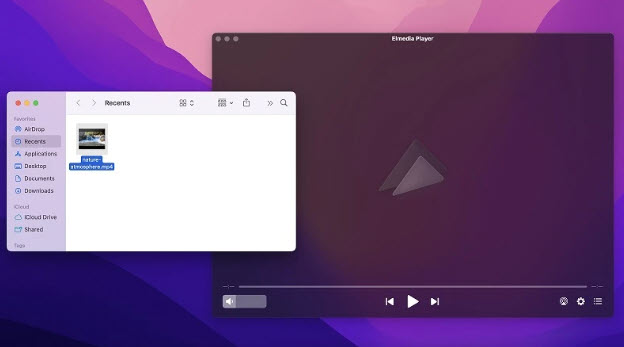 Elmedia is equipped with many outstanding features:
Audio equalizer. The player comes with a 10-band audio equalizer to easily personalize your listening experience and make it even more immersive. The sound can be customized manually or by using one of the presets.
AC-3/DTS through S/PDIF. Elmedia Player lets you set up passthrough for AC3 and DTS hardware decoders for surround sound.
Playlist creation. Build your own playlists to listen to your favorite tracks without interruptions.
Advanced looping. Elmedia Player allows you to loop any part of a song for continuous listening.
Wireless streaming. You can stream music and other media to Chromecast, Smart TV, AirPlay, and DLNA devices from within Elmedia Player.
Elmedia Player is not only a music player but also a powerful video player for Mac with a wide range of features and a user-friendly interface suited for both beginners and experienced users.
Alternate Solutions- Listen WMA on Mac:
A few more free media players can do the job well. You can try VLC, KM Player, and others that support WMA file formats in macOS.
If you don't want to install any 3rd party tools to complete this task, you can use the online cloud converters to convert the WMA file to a known format like MP3.
Playing Windows Media files on a Mac can be tricky. Thankfully, some tools are available to allow users to open and view these files with relative ease. The most straightforward solution is to install a third-party player app like Elmedia Player specifically designed for macOS. Third-party players usually integrate seamlessly within the Mac operating system, requiring no complex setup or additional configuration.
Conclusion:
Elmedia Player is the best WMA player for Mac users. It is a multifunctional media player that offers high-quality playback, ease of use, and a comprehensive feature set for music lovers. With this player, you can enjoy your favorite audio files in crystal clear sound quality and customize them with an audio equalizer and advanced looping options. You can also stream music or other media to external devices from Elmedia Player.