Hackers now use many creative ways to bypass security, like phishing and DDOS attacks. However, cybercriminals have upped their game and devised subtle ways to get unrestricted access to user information. This is done through malware that spies and constantly transmits data to cyberpunks without the victim's knowledge.
However, you can ascertain when someone is using spyware to steal your private data. All you need to do is look out for these eight warning signs to see if someone is using your phone to spy on you.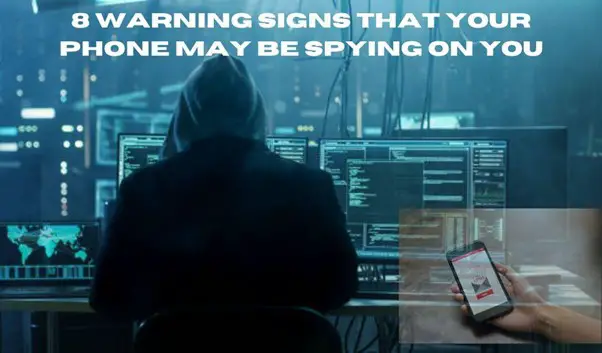 Sign #1: Weird Applications Appearing on Your Phone
For those who do not understand how it works, spyware involves covertly using software to steal data from an unsuspecting victim. In other words, the hacker has to remotely or physically install an application on a user's device to do so. Worse still, many cybercriminals program these software packages to seem like they are part of your operating system.
Therefore, strange apps appearing on your phone should be a big red flag, especially if it is an application that you do not remember installing. Worse still, such a software package has unique access to specific features on your phone, like a camera or microphone.
If you have any applications that meet these criteria, you should uninstall them from your device. Before doing so, ensure to revoke whatever special access they had.
Sign #2: Sudden Spike of Unwanted Emails
We all get promotional emails, most of which are in the spam folder. However, you may be exposed to spyware if they suddenly become more voluminous.
Sign #3: Very Sluggish Phone Performance
Sometimes, your device will no longer perform as optimally as it used to. This is also how to know if someone is watching you through your phone camera. The lag can become so significant that you have to wait for a long before it responds to your command.
For better clarity, let us explain what causes devices to lag. Your phone has three significant components: processor, RAM, and ROM. Each of them plays a significant role in ensuring your device's performance.
RAM (Random Access Memory) determines how many applications can remain open simultaneously. The processor influences how quickly your device responds to commands. And the ROM (Read Only Memory) sets the limit to how many files you can store.
Spyware often works in the background. This means your device will have to process the commands they give and keep them open, taking up RAM. In addition, these malicious applications accumulate and hideously store files on your devices. Meaning that they use up storage space as well.
Your phone is doing more work than you know, which makes performance sluggish.
Sign #4: Battery Runs Out Faster Than Usual
Not like it needs explaining, but you must understand that the battery powers your device. This operates similarly to a car. The more you use your phone or computer, the faster your battery runs out.
In other words, your battery running out faster than usual indicates that someone else is also using your device. However, do not mistake this for a decline in battery health. While decreasing battery health happens gradually, spyware drains power far faster.
Sign #5: Data Gets Exhausted Quicker
While the case of battery drain may be debatable, your data exhausting too quickly is an undisputable sign that your device has been compromised. Unlike your battery, your data subscription does not decline. It only runs out according to how you use it.
But why is this a sign? Well, the spyware in your device sends your private information to the hacker over the internet. This means the malicious software consumes data according to how much data it transmits.
Sign #6: Phone Gets Hot Even When Idle
Remember the explanation of your device's performance? The one that discusses how RAM, ROM, and processor work? This is where it comes to play. When in use, it is normal for your phone or laptop to get warm.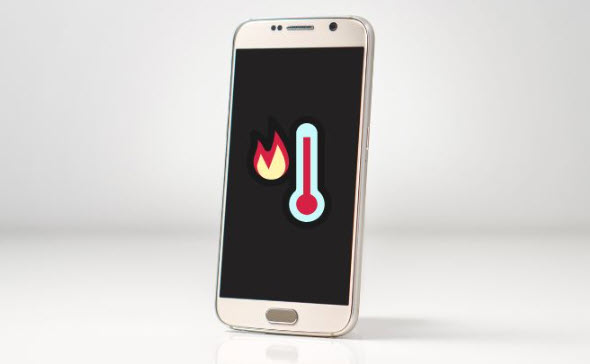 However, it should cool down when you are not using it. If it remains warm even when idle, someone else is using it.
Sign #7: Changes in Your Browser
Spyware works in different ways. While some track your activity and keyboard input, others go to extreme lengths. There have been reports of hackers cloaking websites people regularly visit to steal information.
After gathering details of your internet activity, the cybercriminal knows the websites you visit that have your private information. He or she can create a similar website and redirect you to the fake web page to log in. Once you enter your credentials, the person on the other side will know them.
One way to decipher this form of a cybersecurity attack is that you have to log in to the same website twice before it accepts your password. If this is the case, you may have just sent your private data to a hacker through a cloned website. This is even more likely the case if you entered the correct information during your first attempt.
Besides multiple signing in, there are other changes to look out for. This may include sudden changes to the browser homepage. Another case is strange plugins appearing on your browser.
Sign #8: Constant Ads and Pop-Ups
Do you notice that different advertisements are suddenly showing up on your device? This may be a sign that someone else has or is trying to get access to your phone.
It's no news that advertising agencies work with regular application developers to mine user data for marketing purposes. However, spyware works differently from adware. One is for promotion, while the other is for exploitation.
One way to separate them is how they respond to ad-blocking. While an ad-blocker can restrict the activities of adware, it is ineffective against spyware.
Adequate Steps to Take if You Notice These Signs
If you notice these signs on your device, you should take the necessary steps to protect yourself. One such measure is installing anti-spyware software like Norton, Clario, Avast, or Kaspersky on your device. After doing so, run a scan and activate their protective features.
Besides that, you should manually go through your device to search for suspicious applications. Ensure to uninstall them from your laptop or computer. However, always revoke any special access or file they leave behind before uninstalling them.
Meanwhile, it would be best if you were proactive in ensuring security. Never click on unsafe links, no matter their sources. The hacker needs your input to access your device, do not help their course.
Also, monitor your phone, as this will help you notice sudden changes quicker and curtail them before any serious damage is done.