Minecraft is a well-known game designed by Swedish developer, launched by a company called Mojang back in 2011 and which later sold to Microsoft in 2014. Minecraft is one of the most popular games designed for multiple devices like Windows, Linux, Mac OS X, Android, iOS, Amazon Fire TV, Play Station and many more.
Minecraft game is developed using Java language. Hence it offers many options to add customization when we talk about customization in Minecraft; we already have an application which makes the look and feel of the game more power-pack to use, and it is called Minecraft shaders.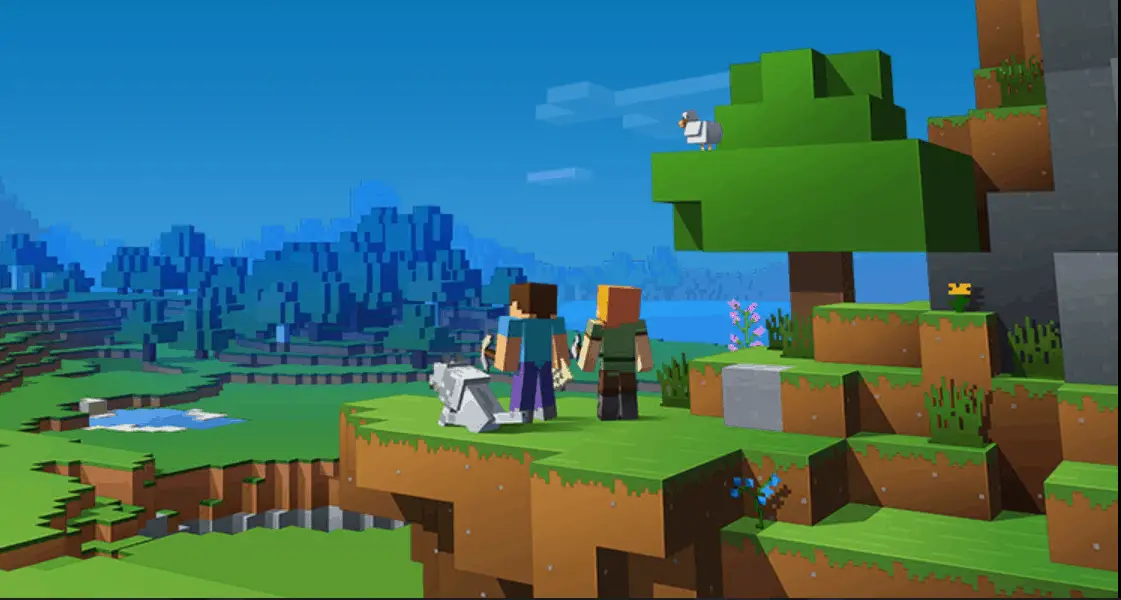 Minecraft Windows 10 shaders are such simple application which helps to make changes to Minecraft rendering for light and shadow and hence to give the desired output. These shaders in the application are called Mods. Mods are used to add more options to the game.
There are a bunch of top-rated Mods available online for Minecraft that players can use to make new gameplay mechanics, textures, assets and items.
Let's understand why Shaders used?
Before we begin and go deep in understanding about shaders, it is crucial to understand how Minecraft designed as a game.
The Swedish developer who designed Minecraft was develope in Java-based application, which is a 3D sandbox game, there are many features, tweaks, customization was not available by default in such application. Hence, even though after Microsoft took over Minecraft, and the game was re-developed, and more functionalities added, there were few if and but were still left, which was not answered by Microsoft.
Therefore, shaders came into the picture, Shaders are patch file available for the game to lighting and shadows to create the desired effect and thus improve performance in whichever way possible.
How to install Shaders for Minecraft in Windows 10
The installation process is little complicated for first-time users, but if you follow along, then Shaders can be installed in just a few minutes.
Before starting the process of shaders installation, first, we need to make changes to the "Minecraft."
The tweak is to download and install an application called "Optfine", Optfine widely used in the gaming industry for optimization and changing the layout. It can be used in Minecraft to improve performance and make the game running better
We need to keep in mind, the current version of "Optfine" is not compatible with Minecraft version 1.14. Therefore, we need to use the previous build of Minecraft, i.e. 1.13 to make the changes
Download and unzip downloaded shraders for Minecraft for Windows in AppData folder as: C:\users\[username]\appdata\roaming\.minecraft\shaderspack
Once done with the above step, run Minecraft game, and you should experience updated changes. That's it!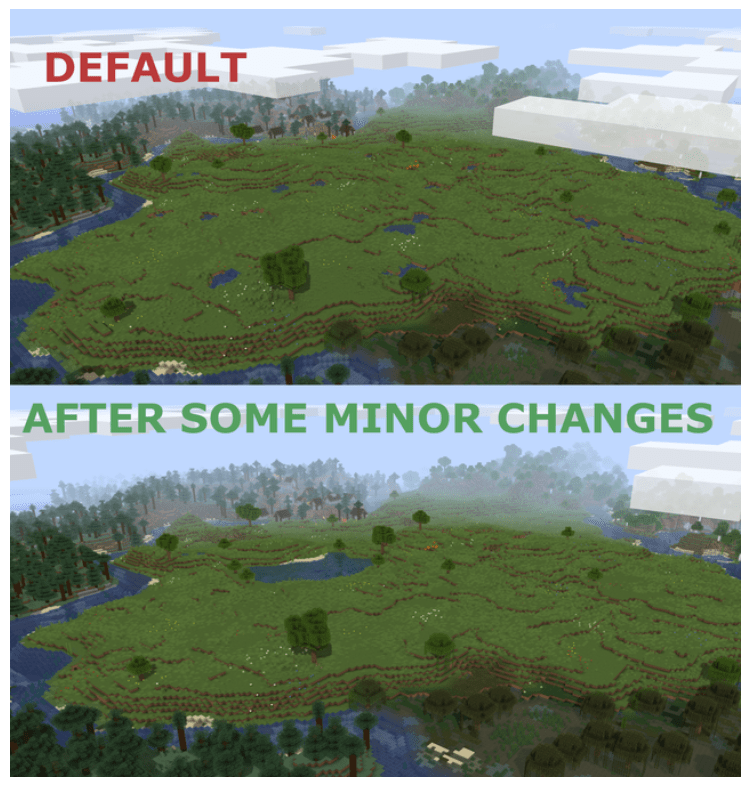 If you are not yet satisfied with the upgrade, then you can try adding "texture packs". Texture packs are yet customization pack for Minecraft, and they are used to enhance base game looks.
The process of installing Texture packs for Minecraft is simple, follow below instructions to
How to install Texture Packs for Minecraft
Download the Texture pack from sites like
Now fire up Minecraft application -> Options -> Resources Packs
Here look for "Resource Packs folder" -> open the folder -> place downloaded texture pack file into the folder
Now the newly added texture pack should show up in the list of active add-ons
Apart from just adding texture and shaders packs, there are a bunch of other plug-ins available like server, seeds and many more.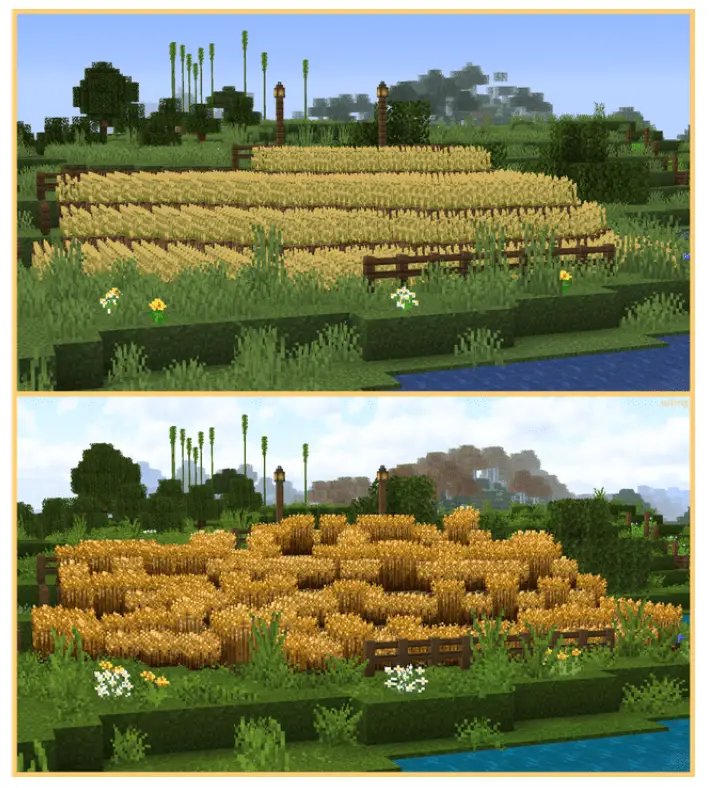 We'll talk briefly about what are servers and seeds in Minecraft here.
Servers in Minecraft
In a multi-player game, for a user to connect to a different Minecraft player who is interested and or playing a specific game. User needs to enter specific IP address or gaming server URL in the multi-player gaming option in Minecraft to connect and play.
Here is a list of top servers available for Minecraft:
Mineplex:  
IP: US: us.mineplex.com or EU: eu.mineplex.com
Autcraft:
IP: mc.autcraft.com
WesterosCraft
IP: mc.westeroscraft.com
Pirate Craft:
IP: mc.piratemc.com
Seeds in Minecraft for Windows
Seeds in Minecraft are a set of numbers that executes and tell what type of Minecraft game will load for you. User needs to enter a specific set of numbers while creating a new world and Minecraft game will determine and load the same based on seed code.
Here is a list of few top seeds value for Minecraft:
527517686 (Dive into the Reefs 1.13)
519124461 (Turtle Power 1.13)
1525413704 (Tiny Island and Ocean Monument 1.11)
frt7g5 (Giant Floating Island feat. Ominous Abyss 1.8)
5936919068236758935 (Seaside Mega-Taiga 1.8.4)
1154343752 (Landlocked Mushroom Biome 1.9)
Microsoft is extensively working to make Minecraft crisper and user-centric, and in the same positive effort, they have launched Minecraft 4K Super Duper graphics pack. This pack comes loaded with all shaders, seeds, servers and lighting effects.
The top feature of Minecraft 4K super-duper graphics are:
4K resolution support, HDR visuals
Edge highlighting and updated reflective blocks
Improved water textures effects and reflective edges
Directional lighting and many more
Minecraft 4K Super Duper graphics pack comes free for Microsoft Xbox and Windows 10, but for other platforms, the user needs to pay a minimum of $10 to get this pack for their device.
Do let us know how to do you like Minecraft game, what are your favourite picks for shaders, seeds and servers in your comments below.