Far too many people and organizations can access and track online activity. Some do it to try to sell people things, while others have more malicious purposes in mind. The right to a private browsing experience is not unattainable, but it needs the right technology to make it happen. This technology is called a Virtual Private Network, or VPN.
In this guide, let us share the basic settings and essential steps to set up a VPN on a Windows computer. Every VPN client has different steps and interfaces to configure their services on a Windows or Mac computer, but the major steps remain the same.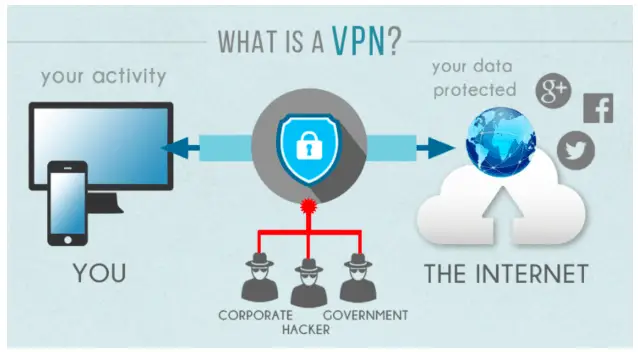 What is a VPN?
A VPN for Windows PC takes the user's Internet traffic and sends it through one of their own servers before it reaches the destination. This method masks the person's identity, and the data that gets sent out is encrypted so no one can see what they're doing. A VPN is helpful for many aspects of being online, in addition to improving privacy. VPN service providers often have other ways of creating a more enjoyable browsing experience. They can block ads and stop people from visiting phishing websites. It can also unblock content that is not available in a certain region, as the user can choose to route their traffic through another country's servers.
Choose a VPN Service
The first part of setting up a VPN on a Windows computer is to choose a VPN service provider. Each VPN solution has their own features and benefits; When evaluating the right service for someone's needs, there are a few essential characteristics to look for to ensure they're going with a quality VPN service:
No logging policy: A no-logging policy means that the VPN doesn't store information from a user's browsing sessions, or any more information than they need to get the account set up. If they get sued, they won't be able to turn over any actionable information to law enforcement or the court.
Kill switch: If the VPN connection is lost, a kill switch immediately stops the browsing session so data doesn't get exposed in an unprotected state.
Lots of servers worldwide: Having access to a variety of servers provides more excellent choice and flexibility, especially if the user wants to access region-locked content.
Responsive customer service: If a user runs into a problem, the last thing they want to do is be left on their own without any help.
Unlimited data: Streaming services and other high-demand Internet browsing adds up fast. Data caps can lead to a frustrating experience.
Solid speeds: Another thing to look out for is how fast the VPN connection is. If the speed is low, then it's difficult or impossible to access streaming content.
Unlimited connections: Many people have multiple devices that all benefit from a VPN service. Unlimited connections allow people to use the same VPN account for all of their equipment.
Ad and malware blocking: Be proactive about protecting Windows computers during a browsing session by using a VPN that has built-in ad and malware blocking.
Broad support for other platforms: The main device may be a Windows PC, but many people have mobile devices and laptops that have a different operating system. Check the supported device and OS list prior to choosing a VPN provider, to ensure that all devices are covered. In some cases, advanced users can configure a VPN on a router-level, which covers the entire home-based network.


Download and Install the VPN Application
Before someone can use the VPN service, they need to install the associated application with it. The VPN website will have this installation available for Windows computers. After downloading it, double-click the installation file and go through the on-screen instructions to load it onto the system. This process should only take a few minutes, and most quality VPN providers will offer a step-by-step guide.
Configure the VPN Software
Some VPN services offer a variety of settings to customize the VPN experience, while others may keep them streamlined to make it a less overwhelming experience. Some configuration options that may be available including multi-hop, which uses more than one of the VPN's servers for routing traffic, VPN protocols, which allow the user to change the standard the VPN uses (for advanced users only), and whitelisting, which creates a list of approved websites that don't require VPN routing.
Choose the Server Location
The right VPN server location for a user's needs depends on their intentions at the time of connection. If they want to access region-blocked content on Netflix, they would need to choose a server in the region that has rights to view that content. If they're trying to get around government Internet censorship, then selecting a server outside of their home region makes the most sense. Some VPN services offer an "optimal server" button, which will choose the best server location for them.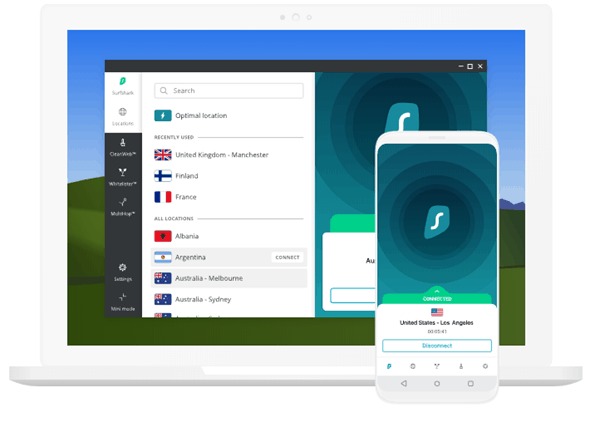 Connect to the Server
Usually, after choosing the server location, the software connects automatically, or it's a one-click process to start using the VPN. Once the VPN is connected, the user can go through their regular web browser and start using online browsing without any worries on heir mind. Wait for the software to confirm that the connection is active. Otherwise, the data won't be encrypted and it might not be going through the intended server.
Disconnect When You're Done Browsing
It's important to disconnect from the server once the session is finished if the VPN service does not provide unlimited data. Background services and software could update during the computer's idle time, which would take up some of that data. For particularly big updates, it could wipe out an entire data limit. Some update services may not be able to access the resources they need if the VPN is online, so even if someone does have unlimited data, it's important to turn it off from time to time.
It's frustrating that some companies, government agencies, and malicious actors make it challenging to have a browsing session without invading someone's privacy. Thankfully, VPN services for Windows PCs are easy to set up and get started with. If there are any hiccups in the process, going with a reputable VPN service provider that has a well-staffed customer service department can get users back on track.