For some special reasons, if you are still using Windows XP or Windows 7, then you will like this post. In this guide, we show you how to remove the desktop icon background color. Most of the time after changing the theme, desktop background or something related to the desktop appearance in Windows XP, you may face this strange display color issue. Let's learn how to remove it in Windows XP and Windows 7 and make the icon background color transparent
By default Windows XP theme comes with transparent icon background color as below:

But when you do some changes to the Windows theme or appearance, the transparent color disappears and desktop icons get the background color of the desktop which is configured in 'Advanced Appearance' settings. Displaying desktop background color in icons may look ugly on the desktop as below,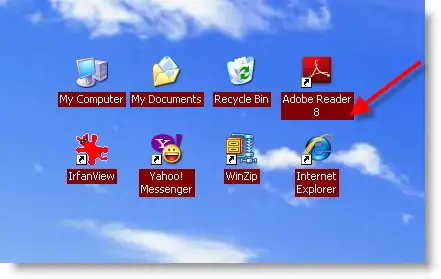 How to Change or Remove Icon Background Color in Windows XP/Windows 7
1) Right click on empty space on the desktop, go to Properties -> Appearance tab -> Click on the Advanced button,
Select Desktop under Items and choose the color in 'color1'.
If this method fails and you can't remove the icon background color under the appearance settings tab, then go to the next step.
2) We can use the 'Drop shadow' option in 'Performance Options'.
Right click on My Computer and go to Properties, or go to 'System' in the control panel. Then in the Advanced tab, click on the Settings button under the performance square.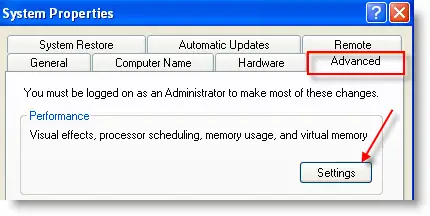 Under 'Visual Effects', scroll down to the last options. Untick the 'Use drop shadows for icon………' option as shown below. Press OK to apply the settings.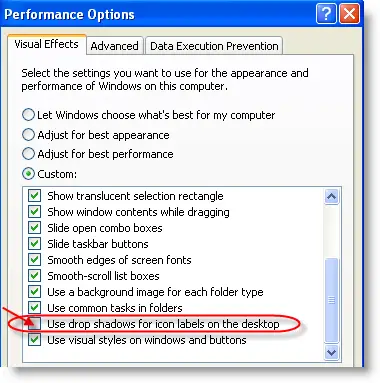 Now, no matter what desktop color is selected currently, the Windows XP icon background will be removed and it will be transparent with the desktop as below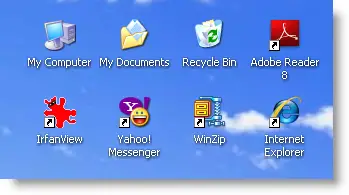 There is another possible reason for icon background color is 'web background'. If any weblink is set as a desktop background, you will be facing this issue. You must remove the web URL from the desktop background option in Windows XP.
By the way, you will not face this icon background color issue in Windows 10, and Windows 8, since they detect and change the icon background automatically based on the theme. Basically, the icons on the latest Windows OS are transparent and do not carry a background color.