This post was initially published in the year 2013 for the older version of Oracle VirtualBox 4.x series. But with the latest versions of VirtualBox and support for Windows 10 as a client VM, you should not face any issue in installing Windows 8.1 on VirtualBox. In any case, if you are facing similar issues mentioned in this post, you can try them.
This post has been updated with the latest release of Windows 8.1 and Oracle VirtualBox 4.3 (and later version) which supports Windows 8.1 officially.  Do you want to upgrade your existing Windows 7 or 8 computer? Why don't you try it in a virtual environment first? As Microsoft gives the trial version of Windows 8.1 for 90 days, it is better to try it in desktop virtualization software VirtualBox before installing on physical desktop or laptop. This guide explains how to install Windows 8.1 (enterprise or professional) on VirtualBox and configure guest additions for better display experience.
If you get an error message saying that " Your PC needs to restart, Please hold down the power button Error Code: 0x000000C4", then you need to upgrade the VirtualBox version to 4.3 or latest versions.
Also, Hardware Virtualization Technology (VT) and NX/XD should be enabled on the host computer.
The Error Message With Older Versions of VirtualBox

How to do a Proper Installation of Windows 8.1 on VirtualBox
1) If you like to install Windows 8.1 Enterprise, you can download 90 days trial ISO from Microsoft site here.
Other versions can be downloaded and created ISO as mentioned in this post.  Select ISO file option as we will be attaching it to virtual machine's CD drive.
2) Create a virtual machine with Windows 8.1 OS type. Leave the default settings of VM. Increase the RAM size ( I recommend 2GB) and processor cores.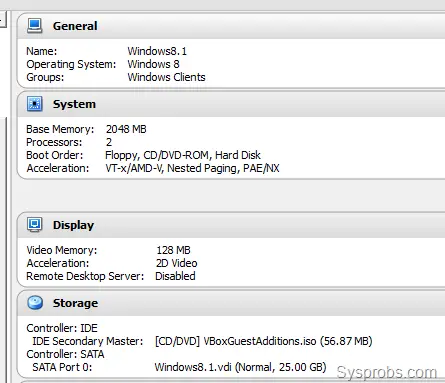 Attach the ISO file you have download or created to the CD/DVD drive of the virtual machine.
3) If you still decided to go with older VirtualBox versions (before 4.3 or 4.2.18), the following command needs to be run from correct folder path before switching on the virtual machine.
VBoxManage.exe setextradata 

"VM Name"

 VBoxInternal/CPUM/CMPXCHG16B 1

Make sure that the above command doesn't return any error messages, successful execution will not return any messages.
If you have the latest VirtualBox version, skip this step 3.
4) Power on the virtual machine, the installation will start smoothly.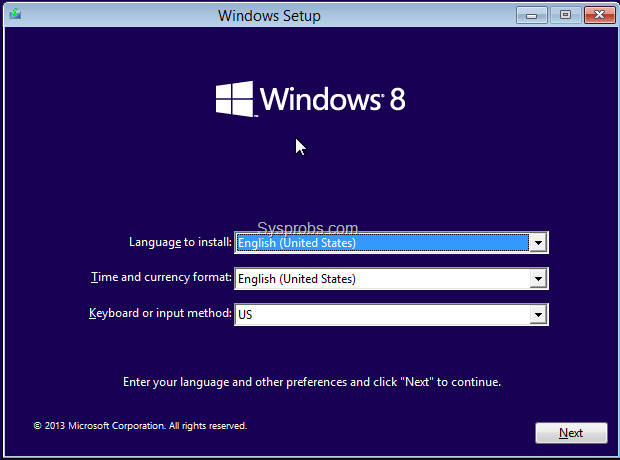 I'm not mentioning each installation steps here, they are simple for any Windows user.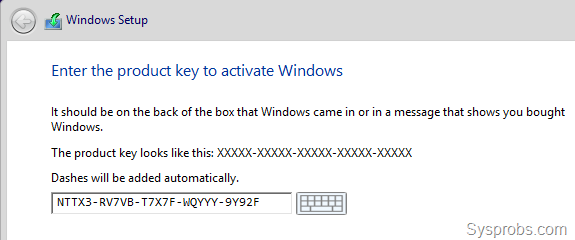 Select the second option to install a fresh copy.
5) You need to have or create a Microsoft online account to use Windows 8.1. Obviously internet connection should be available on the physical host computer and virtual machine. The default network setting is 'Bridged Mode' and connecting it to the physical network will allow internet connection inside the virtual machine. So, you can log in with your existing Microsoft account or create a new account from this screen.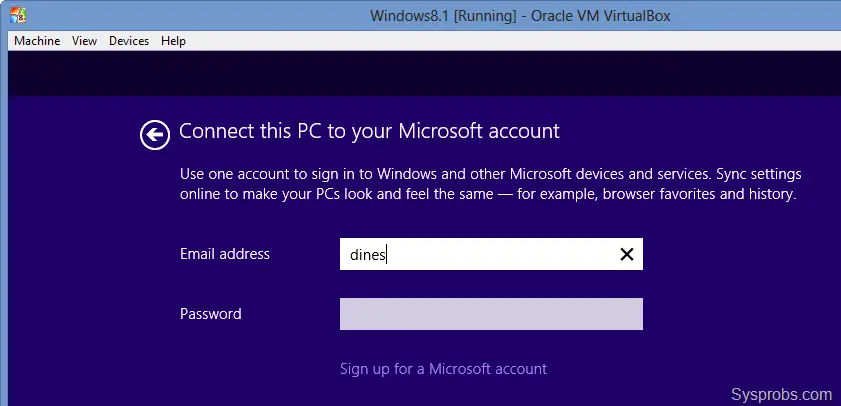 6) As one of the new feature, you can connect and setup SkyDrive in the next screen.
It will take some time to finish the online updates, setting up apps and other configurations.
7) Here is a working Windows 8.1 on VirtualBox.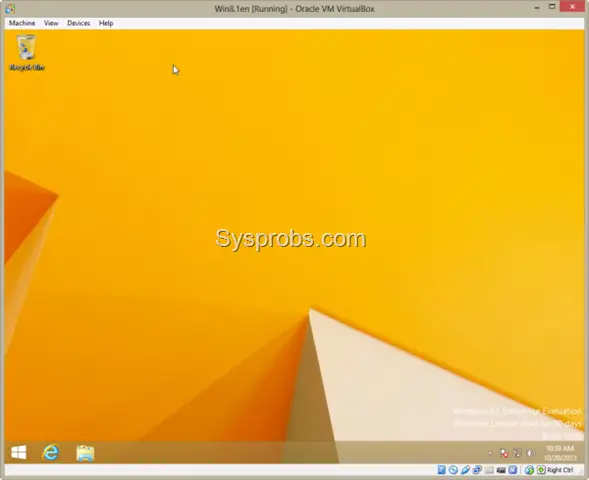 VirtualBox Guest Additions for Windows 8.1
With the official support of Windows 8.1 in Oracle VirtualBox 4.3 and later versions, installing guest additions will give improved display options and smooth performance.
To start the installation, click on 'Devices' and 'Install Guest Additions' in the menu bar. Once files are mounted to CD drive select the appropriate file version 32 bit or 64 bit.
I have selected 64-bit since mine is Windows 8.1 64-bit enterprise version.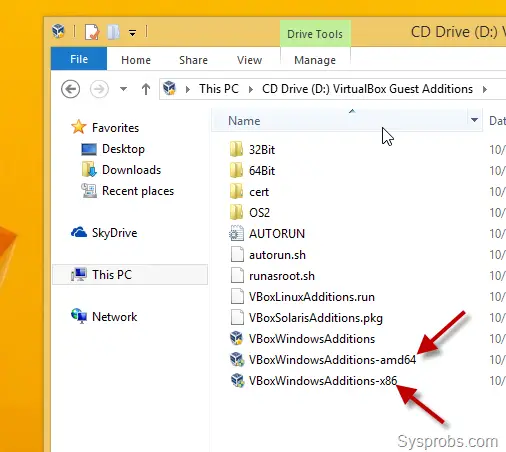 After rebooting the virtual machine, you can make sure the successful installation of guest additions by seeing few enabled menu options under View.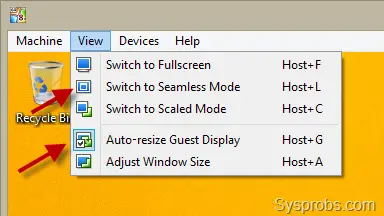 The full-screen mode and auto-resize display will work fine after VirtualBox guest additions installed successfully in Windows 8.1.
The Display Performance Issues
Windows 8.1 requires high performing display card with proper video memory. I'm not sure whether was an issue on my host machine, the full-screen display did not work properly. The Windows tiles worked very slowly and when I moved the curser quickly inside the virtual machine, the screen flicked and disappeared.
By playing around with 2D, 3D and other video settings, I found out the enabling 2D video acceleration worked well for me.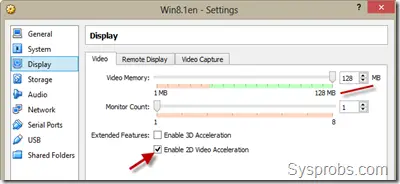 It would be great if you could share your experience of installing and running Windows 8.1 on VirtualBox.