After installing Ubuntu Linux OS on Windows using VirtualBox, if you are getting an error "You do not have the permissions necessary to view the contents of sf shared folder name" when you try to access the shared folders, let me show you how I fixed this error. Recently I installed Ubuntu 19.04 on Windows 10 by using Oracle VirtualBox. One of the main thing I do is, attaching a shared folder to the virtual machine from the host partition or folder. This makes the data transfer simple between VM and host computer.
After attaching the shared folders and mounted inside the Linux VM, when I tried to open it, I got the error "This location could not be displayed" with "You do not have the permissions necessary to view the contents of sf shared folder name" error.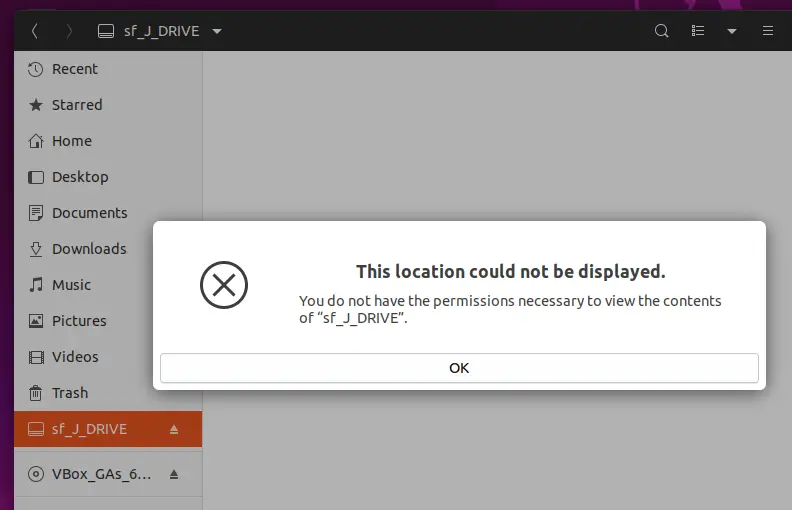 What Could be Wrong?
Obviously, it is related to permission of the folder or partition. But is it a permission issue inside the virtual machine or on the host Operating System Windows 10? Since we try to access the Windows folder from Linux, it may be looking for correct permissions. But that should not be the case here. Because we are not making any Windows or NTFS shares between VM and host, it is a VirtualBox shared folder feature that should work straight away without modifying any permission or folder security in Windows 10.
The actual reason resides inside the virtual machine. It is related to the VirtualBox shared folders user group permission in the Linux OS.
The Solution to Fix "This location could not be displayed" Error in Linux – VirtualBox
Ensure that you have installed the latest VirtualBox guest additions inside the Ubuntu Linux VM.
Better to install VirtualBox extension pack on the host computer. Read more about how to install extension pack on Windows 10, 8.1 and 7.
Open the terminal in Ubuntu and issue the following command.
sudo adduser USERNAME vboxsf
 Here is the example of the code.

You need to enter the root password to execute the command.
Basically, the above command will add the particular user (mostly the logged-in user) to the vboxsf group which has the permission to access shared folders inside the Linux guest VM.
4. Restart or logoff and login back to take effect.
As you can see, I can access the Windows 10 partition after executing the earlier command.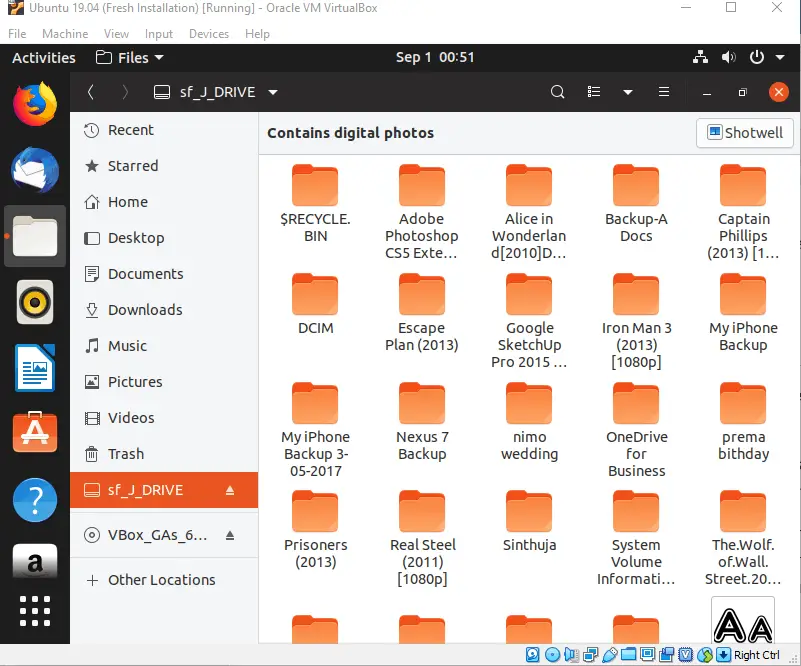 Hope this guide is useful in fixing the particular error and access the Windows folders and partitions by VirtualBox shared folders features in Linux VM.