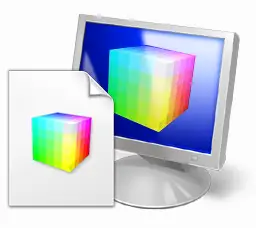 Icon Background color in XP
This post explains how to  remove icon background color in XP and make the icon background color with desktop as transparent. By default Windows XP theme comes with transparent icon background color as below,

But when you do some changes in Windows theme or appearing settings, this transparent color setting easily goes and desktop icons get their original background color of desktop which configured in 'Advanced Appearance' settings. Displaying desktop background color in icons may be looks ugly on your desktop, as below,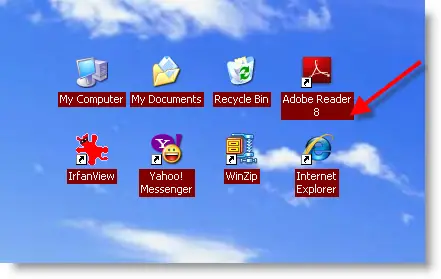 To change the desktop background color in XP, follow the steps;
Right click on empty space on desktop, go to Properties -> Appearance tab -> Click on Advanced button, select Desktop under Items and choose the color in 'color1′. But still you can't remove icon background color under this appearance settings tab.
To remove icon color in XP and make the desktop color transparent use  ' Drop shadow' option in 'Performance Options'. Follow the below steps,
Right click on My Computer and go to Properties, or go to 'System' in control panel. Then Advances tab and settings button under performance square.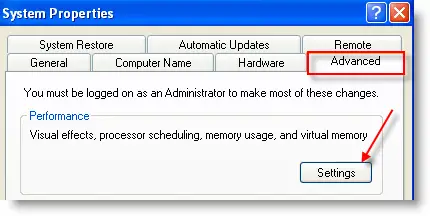 Under ' Visual Effects' options go to the last options. Make sure tick is there or put a tick on ' Use drop shadows for icon………' options as shown below. Press OK to apply the settings.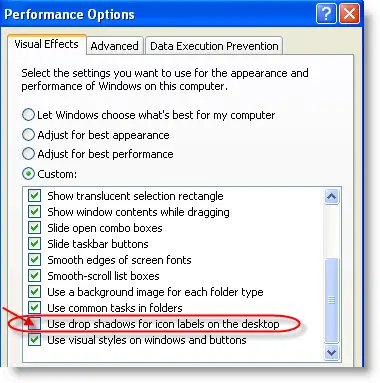 Now no matter what desktop color is selected, but your  XP icon background color will be removed and it will be transparent with desktop as below