DirectX is one of the critical components in Windows OS that handles the tasks related to graphics, gaming, video editing and programming. As Windows users, we must know what version of DirectX we have on our computers. Having the latest version is highly recommended to work properly with the display card and Windows OS.
I will show two simple ways to find out the version of DirectX on a Windows computer. Depending on the Windows OS, you may find different screen options.
Vulkan Run Time libraries are a new API toolset that can work as an alternative and competitor for DirectX.
Also, note that some of the computer games bundled with DirectX with the installation. So when you install a game, it gets installed too even though you have a default DirectX on your Windows OS. Altogether it is slightly a complicated API library which designed to work well with Windows Operating System.
2 Solutions for What version of Directx do I Have?
The simple and straight forward method on most of the Windows Operating system is to run dxdiag command.
Total Time: 5 minutes
Open the Run dialogue box or use Windows 10 search bar.
Type 'dxdiag' and press OK.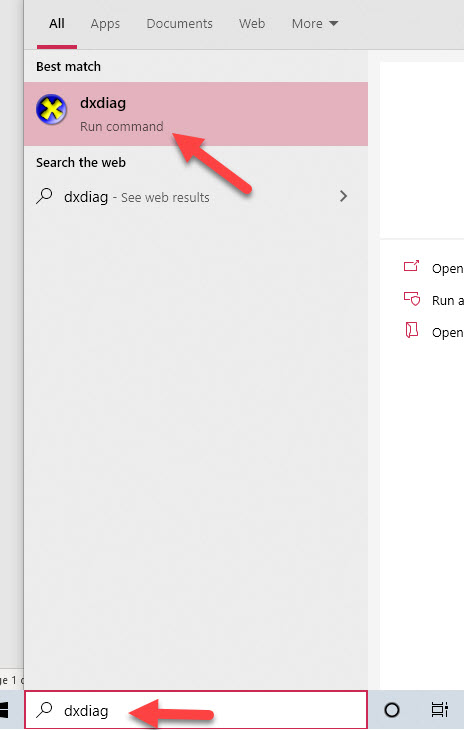 It will bring up some of the useful information about the computer, one of them is the version of DirectX.
In this example, I have version 12.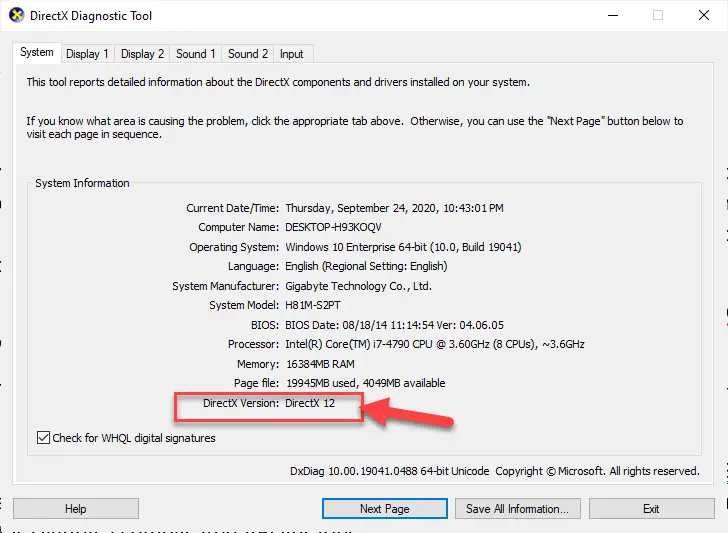 Another way is by using the Task Manager.
If you have the latest Windows 10 build, you can get some details about the graphics card including the DirectX version from the Task Manager.
Open task manager (Right-click on Taskbar or press Ctrl+Alt=Del) and then click on 'Performance' tab.
Select GPU to see its details. It will list the DirectX version of your computer.

Let's say that you identified you have the older version of DirectX, then how to update it?
Nowadays DirectX updates are part of Windows update. So, to get the latest version, you need to update the Windows OS.
Check for Windows update from settings app or control panel. If any new version is available for your Windows OS, it will detect and install as part of the update.

It is better to note down the existing version of DirectX before doing the Windows update, so you can confirm later that it got updated.
If you are looking for the older version of DirectX with the direct download link, you can visit DirectX download page and download it manually.
Execute it as a normal Windows program and restart the computer. This should update to the latest DirectX or fix any missing/corrupted files related to DirectX.
Now you must know how to check which version of DirectX you have on your computer and how to update it to the latest version to get better experience.