I know this is too much to run Solaris server version on a laptop, but it became possible by desktop virtualization software VirtualBox. Let me explain the steps how I installed and setup working Solaris 10 on VirtualBox with Windows 7 32 Bit laptop.  Its not too hard, just follow the steps.
I cover the installation of VirtualBox additions  for Solaris 10, so you can get full screen, seamless mode and improved graphics performance.
Update – Here the updated guide of  installing and running latest Oracle Solaris 11.1 on VirtualBox with pre installed image – Windows 8 and 7
Lets Prepare Solaris 10 on VirtualBox with Windows 7
1) Download and install latest VB, read more here.
2) I'm not going to show the installation steps with DVD or ISO file. This method is slightly different and like plug and play method. You can download the installation package from Oracle website as DVD or Appliance image for VirtualBox. Here we will use second method  which can  save time and downloading bandwidth. Go to Oracle official site here and select the second option to download Solaris 10 for VirtualBox.
3) Extract the downloaded file, it will be in ovf (Open virtualization format package) which can be imported directly to VB and a VMDK file.
Open VirtualBox console and go to File then select Import Appliance.
4) Browse Solaris_10.u8.ovf file and click next. Pre configured settings will show up in next screen. Double click on each setting to change if you want. I didn't change anything here.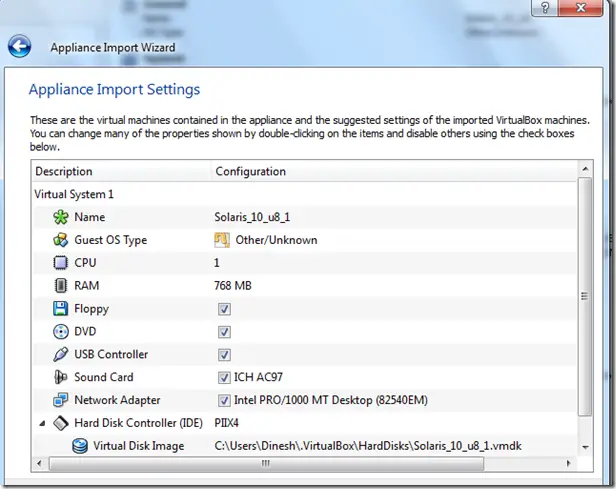 Click Finish and Import the Virtual Machine.
5) Ready to run? Start VM and you have to go through some setup screens initially.  After restart you may land on working Solaris 10 on VirtualBox.  That's it , main installation done within minutes.
6) Network worked out of the box. I configured Host Only Network adapter, it started communicating with Windows 7 host.
See Also
Fedora 13 on VirtualBox with Guest Additions
Ubuntu 10.04 on VirtualBox with Guest Additions
7) VirtualBox Guest additions for Solaris 10
Installation is very simple, Go to Devices and select Install Guest Additions option.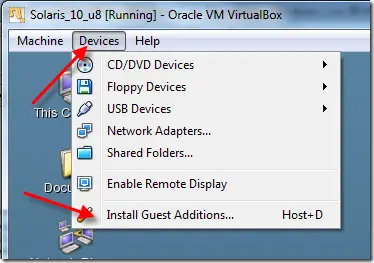 This will mount built in ISO under / cdrom.
Open terminal and go inside VBoxAdditions CD. Type,
sh autorun.sh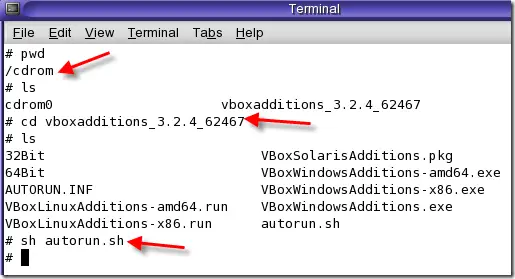 Above command will start the installation in different terminal, wait for successful message and restart VM.
8.) To confirm the Guest additions installation, Click on Machine in VB Menu and check seamless mode and full screen options.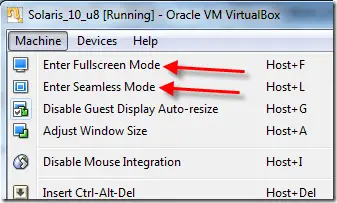 Anyhow, we should not worry about graphics in Solaris 10 since we will be using lot of commands which can be done by telnet from any host.
These simple steps and pre installed Solaris 10 VirtualBox image helped the installation quickly and able to run on laptop. Once you enable telnet, then you will get a feeling that you are working in real Oracle Solaris environment.
Feel free to share your issues and comments here.