Frequently, you might come across different uncommon and unheard names which you have difficulty in pronouncing. This is especially very hard for people to live abroad away from their home country or even in your own city or country. Even if you hear someone else pronounce a certain name or word, you won't be able to learn it very quickly.
People go abroad for business meetings need help in pronouncing difficult names the most to help them avoid awkward moments. So for this, we have collected the 5 best name pronouncing websites to help you in learning to speak difficult words and names quickly.
5 Best Websites that Can Pronounce Names Correctly
Hear Names name pronunciation website lets you hear pronunciations of words by searching them. If you use this website, you will need to type the name or part of a name in the search box and the website will show you the name you were looking for along with a few related names in different categories to show you how a name can be pronounced differently. If you don't find a name you were looking for, you can fill a simple form to add that name in the website.

Pronounce Names name pronunciation website is much similar to Hear Names, but this website has a huge collection of names and pronunciations. The website has a simple interface and you can search a name by typing it in a search box and the website will show you names matching your search keyword. If you can't find a word on the website, you can request for it or submit one yourself by uploading your voice recording in .mp3 or .wav format.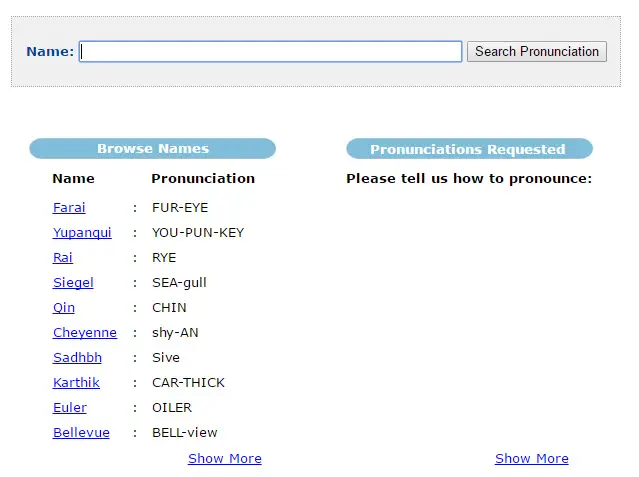 Inogolo name pronunciation website has a huge collection of names of places, things, famous people, animals etc. So Inogolo is the best website if you wanted to know how to pronounce names of these things. When you search a name on this website, each search result has the phonetic pronunciation, audio pronunciation as well as the origin of the word or name. The phonetic pronunciations on this website are easy to understand because they are simple without any special characters, symbols or signs.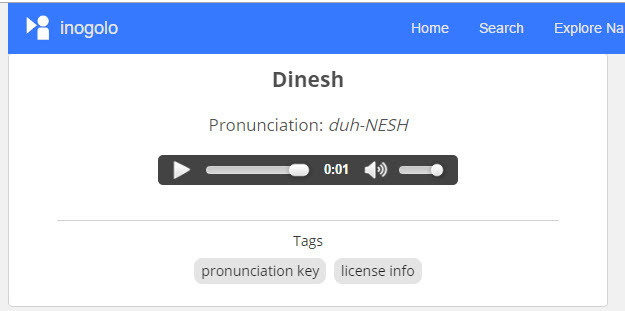 The Name Engine name pronunciation website is focused on the pronunciations of names of famous personalities like entertainers, politicians, sports celebrities, historical people etc. Names of people are spread across different categories like Golf, Tennis, Soccer, Places, Newsmakers etc. You can also search names through the search box for your favorite personalities.

PronounceItRight name pronunciation website has a huge list of names from different categories ranging from Arts/Entertainment to Literature/Poetry and Philosophy to Science/Technology and many more. This website also has an advanced search engine where you can search a name by Name/Surname, Keyword, Letters or even Nationality. They also have paid and free apps for iOS and Android.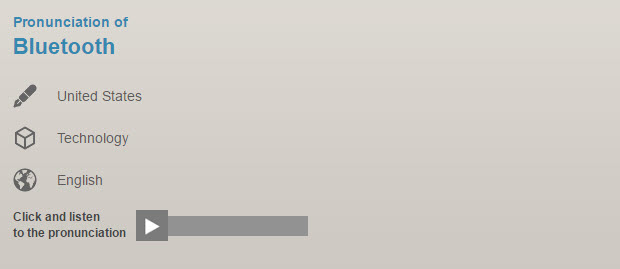 These were the 5 best websites that can pronounce names correctly. Whether you are a student or a frequent traveler, you can get help in pronouncing different names from the websites mentioned above. You can even contribute information to some of the websites which can help others.