When you try to connect a shared printer in Windows OS (mostly the older versions), you may receive an error message, "The printer driver is not compatible with a policy enabled on your computer that blocks NT 4.0 drivers".  In this guide, we will show you how to fix this certain issue and install the shared printer.
This problem mostly occurs when you try to connect the printer with old print drivers from a Windows computer. Most of the older Windows versions like Vista and 2003 Server do not support 'kernel-mode printer drivers' for installation.
These Windows Operating Systems (Vista) support 'user mode printer drivers' only, Microsoft explains it here.
So, if the Windows NT 4.0-based computer that is sharing the printer has the 'User mode printer drivers' or the Windows Vista can map the user-mode printer during the installation, then the printer driver installation will be succeeded. Otherwise, it will fail with the "The printer driver is not compatible with a policy enabled on your computer that blocks NT 4.0 drivers" message.
How to Install NT 4.0 Printer Drivers in Older Windows
The error message clearly says that 'policy enable on your computer that blocks NT 4.0 drivers'. So, it is obviously related to a policy that is active on this computer.
Follow the steps to disable the NT4.0 drivers policy
Though disabling this policy can be done by modifying the registry, it is easy and recommended to do via Group policy (MMC GUI). In a larger network environment, these types of changes can be applied through the Group policy if you need to implement this change on multiple computers.
1) Open Run (or Start Search) type 'mmc', and press Enter. Continue for UAC.
2) Click on File and Add/Remove Snap-In, as shown below.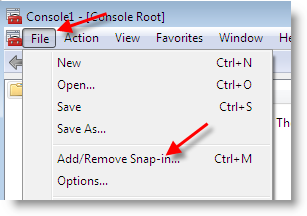 3) Select 'Group Policy Object Editor' on the left side and Press Add Button.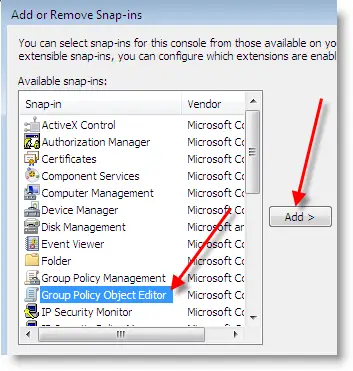 Leave Local Computer on the next screen and click Finish then OK.
4) Then Expand to 'Local Computer Policy' -> Computer Configuration -> Administrative Templates and click on Printers.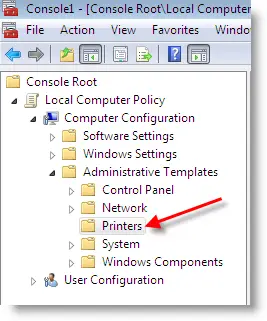 5) Look for "Disallow installation of Printers using kernel-mode divers" on the right side and double click on it.
6) Select Disable and press OK. Close the console also.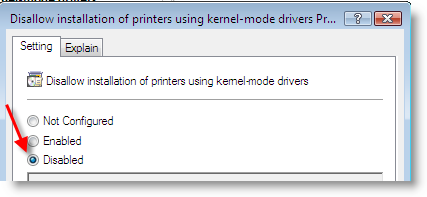 After disabling this policy to allow NT 4.0 kernel-mode printer drivers, your Windows Vista/2003 server computer can have older driver network shared printers.
I hope you will be not using Windows Vista or similar older versions anymore. It is recommended to have the latest Windows OS. But if you are still using it for some specific requirements, then this guide will be useful to solve and install printers that require kernel-mode drivers.