Are you encountering the "printer settings could not be saved access is denied" error in Windows 10 or 11? It is an issue that can be caused by a mismatch between the printer driver and operating system or due to printer sharing access issues.
Many reasons can cause this issue, but the top reason could be related to device drivers. In this post, we will try to cover all possible ways to resolve this issue.
Method 1: Using Troubleshooter:
Windows 10 and 11 come with a Troubleshooter feature by default. That comes in handy to find and fix any minor system-wide glitches; here is how it can be used to resolve this:

Go to the start menu and type in "troubleshoot."
From the list of results, select "troubleshooting settings."
In the troubleshooting window, select "other troubleshooters. "
Scroll down and, look for the printer, click on "run" to start the program
Let the Troubleshooter run, once done then restart the printer and system to check
Method 2:  By Updating Network Sharing Settings:  
If the default troubleshooters cannot resolve the issue, try step 2 to see if any network blockage may be causing the problem.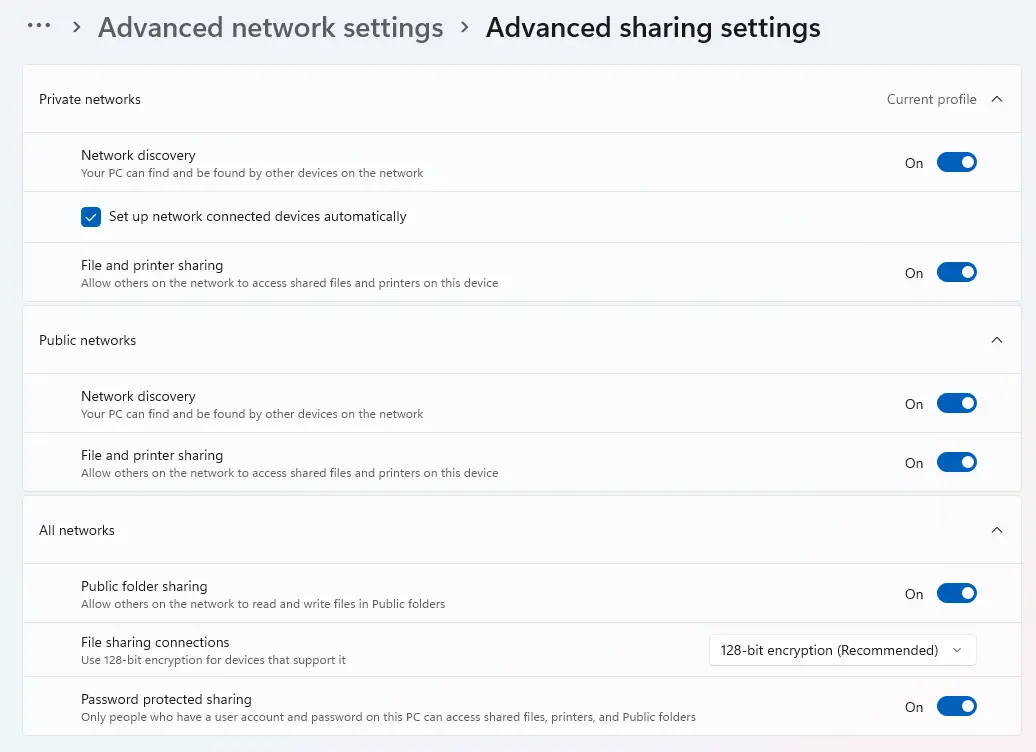 Go to Start -> key in "Control Panel."
Select Network and Internet -> Network and Sharing Center
From the left-hand side of the screen, select Change advanced sharing settings 
In the advanced sharing settings screen for private networks, enable "network discovery," check "set up network connected devices automatically," and allow file and printer sharing.
In the advanced sharing settings screen for public networks, enable "network discovery" and "file and printer sharing." While sharing files on a public network, ensure the file-sharing connections under "all networks" use 128-bit encryption.
Please restart the computer and printer again and check how it works.
Method 3: Using Windows Update:

Sometimes, outdated drivers or software patches can cause these kinds of issues. This is why it is always advised to check Windows Update; if there are any pending or available updates, install them.
If updates are available for the default Windows build, like 10 or 11, or any additional updates, please restart the PC, connect back the printer, and test.
Method 4: Updating Windows Services
Checking the services that run the system can also solve Windows 10 printer sharing access denied access.
Go to the Search bar and type in "Services."
In the Services window, look for "Server."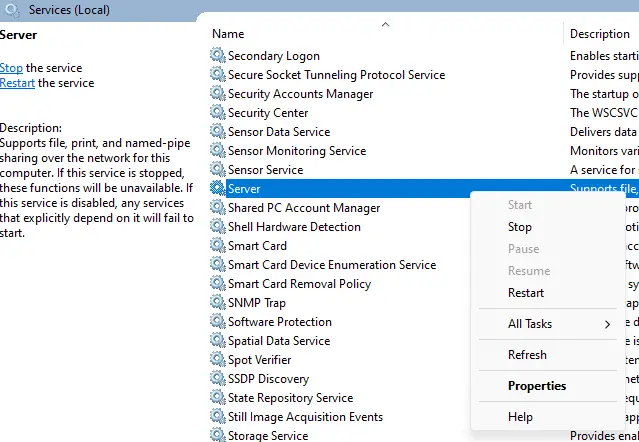 Right click ->properties -> Startup type: automatic, and status should be running. 
Repeat the above steps for the "Windows Defender Firewall" service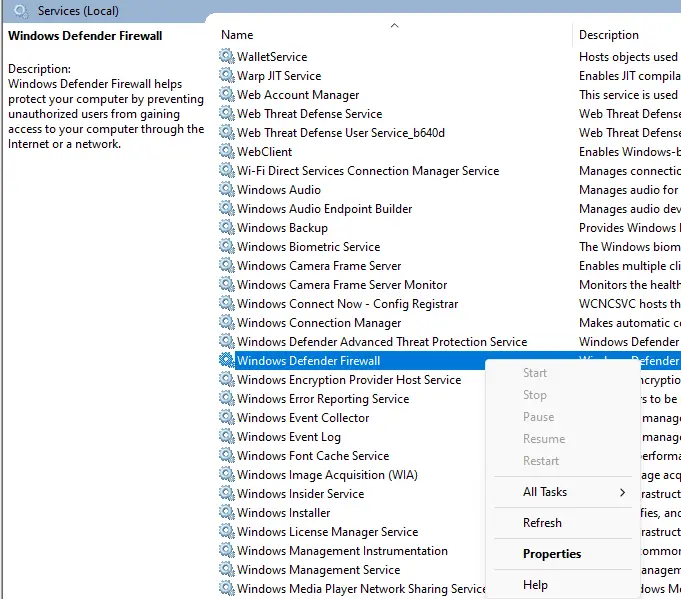 Once done, restart the PC and try to connect back to the printer, and check
Method 5: Check Printer Settings:
The primary cause of this error is usually related to the printer settings. The printer settings could not be saved due to security restrictions. It is important to note that the printer settings are needed to print documents correctly.
The primary way to resolve this issue is to check the printer's security settings. Most printers have a security settings page located in the printer's properties.
This page typically allows you to make specific changes, such as enabling or disabling certain settings, setting a password, etc.
If the printer settings are still not saved, you can also try resetting the printer's settings.
To do this, you must access the printer's settings page and choose the 'Reset Printer Settings' option.
This will reset the printer's settings back to their factory defaults. You may also try to reset the printer's memory.
Method 6: Reinstall Printer Drivers:
This is the last method that should work in case nothing works.
Users can remove the printer drivers from add/remove program.
Restart the PC to remove those removed program registry entries.
Download a fresh copy of drivers for Windows 10 or 11 from the manufacturer's website.
Reinstall, configure the printer, and check how it works.
Conclusion:
In conclusion, the "printer settings could not be saved access is denied" error can be a difficult and frustrating issue to deal with.
We have provided five different ways to resolve this issue. Hopefully, one will help you get your printer working correctly again.
It is important to remember that any number of reasons may cause this error, so it is essential to troubleshoot the issue thoroughly before trying to fix it.